Day

1
OVERNIGHT FLIGHT
---
You are on your way to a colorful cultural adventure featuring the best of Spain.


Day

2
MADRID, SPAIN - TOUR BEGINS
---
Welcome to Madrid, Spain's capital and largest city. Tonight, enjoy a welcome dinner.
Today dinner will be included.
Day

3
MADRID - Prado Museum - TOLEDO - MADRID
---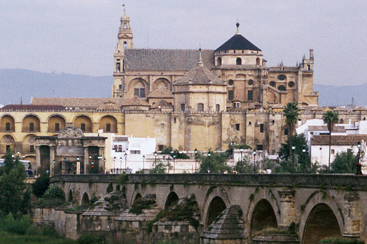 During a locally guided tour of Madrid's historic center, see the Puerta del Sol and Plaza Mayor, where events have been held since the 17th century. Join a local expert to explore the priceless masterpieces of the Prado Museum* which opened in 1819 and boasts the world's finest collection of art by masters such as Velazquez and Goya. This afternoon we travel to Toledo, a UNESCO World Heritage site and the capital of medieval Spain until 1560. A comprehensive tour highlights the magnificent Gothic cathedral and the 13th-century synagogue, a testament to Toledo's Jewish heritage. You'll also stop at the Church of Santo Tome to view El Greco's masterpiece painting, The Burial of Count Orgaz.
Today breakfast will be included.
Day

4
MADRID - CORDOBA - SEVILLE
---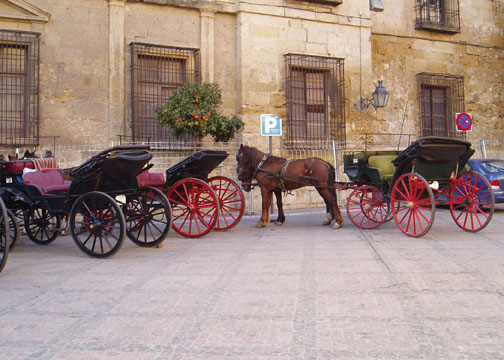 Travel to the extraordinary Moorish city of Cordoba. You may opt to take the AVE high-speed train to reduce travel time and increase leisure time in Cordoba. Upon arrival, embark on a walking tour of the Mezquita. This UNESCO site, an architectural marvel built by the Moors in the 8th century as a magnificent mosque, was converted into the city's cathedral in the 16th century. Continue your exploration of Cordoba in the city's well-preserved and historical old Jewish Quarter. Later, transfer to Seville, considered Spain's "cultural capital."
Today breakfast and dinner will be included.
Day

5
SEVILLE
---
Today you will see Columbus' tomb, the ornate cathedral (UNESCO), and the Giralda Bell Tower. Enjoy a walking tour of the quaint old Santa Cruz Quarter with its bright flowers, white-washed buildings and winding streets; then continue to Plaza de España and the beautiful Maria Luisa Park, one of the loveliest in all of Europe. This evening, enjoy an authentic flamenco show (UNESCO) featuring Seville's top performers.
Day

6
SEVILLE - GRANADA
---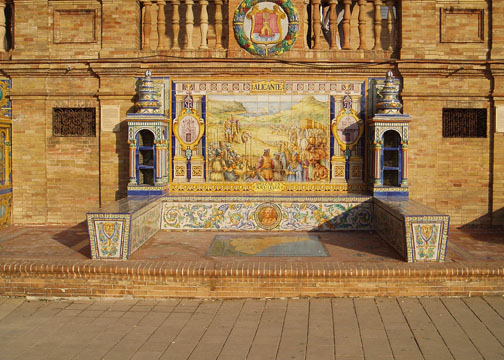 Travel along the peaceful Sierra Nevada to Granada, the last great capital of the Moors in Spain before it fell to the Catholic monarchs in 1492. Join a local expert for a tour of the world-famous Alhambra,** an immense hilltop palace (UNESCO). Also tour the Generalife, meaning "garden of the architect," where the grounds are beautifully designed with waterfalls, courtyards and smaller secret gardens.
Today breakfast and dinner will be included.


Day

7
Granada - Valencia
---
Today you travel through Spain's amazing landscape viewing rolling hills dotted with picturesque olive groves while en route to the Mediterranean coast. Arrive in the city of Valencia, a treasure trove of Roman and Arabic architecture, surrounded by citrus groves.
Today breakfast will be included


DAY
8
VALENCIA - PAELLA EXPERIENCE - VALENCIA
---
It's your choice! Take a walking tour of historic Valencia to see the ornate 14th-century Serranos Towers and imposing 15th-century Quart Towers; then arrive at the bustling central market, one of the largest in Europe, where you'll shop side-by-side with the locals before concluding your tour at the impressive 13th-century Gothic cathedral -OR- explore the impressive City of Arts & Science, an ultramodern, multi-faceted educational institution, followed by a tour of the Lladro City of Porcelain to learn about the history and creative process of the world-famous, handmade Lladro figurines.*** Later, gather together and travel to the area where paella cuisine originated. A "paella experience" features a boat ride on the canals surrounding rice field plantations; a visit to a traditional fisherman's home known as a "barraca"; a paella-making demonstration and an authentic paella lunch. The remainder of the day is at leisure.
Today breakfast and lunch will be included.
Day

9
VALENCIA - BARCELONA
---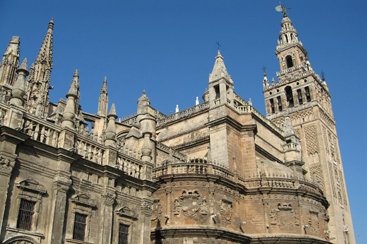 Travel to Barcelona, one of Europe's most beautiful and exciting cities. The afternoon is at leisure to explore Barcelona's fascinating boulevards including the famous Las Ramblas, dotted with colorful bird and flower stalls.
Today breakfast will be included.
Day

10
BARCELONA
---
Today, get an in-depth look at vibrant and lively Barcelona. Your panoramic tour showcases the Columbus Monument, Parc de Montjuic, Antoni Gaudi's UNESCO World Heritage sites including La Sagrada Familia, Batllo House and the unconventional Casa Mila building with a guided visit to Parc Güell. Gather this evening for a farewell dinner celebrating the end of an unforgettable trip to Spain!
Today breakfast and dinner will be included.
Day

11
BARCELONA - TOUR ENDS
---
You return home with vivid memories of a spectacularly beautiful land with an old, rich and diverse cultural heritage.
PASSPORT & VISA INFORMATION



Certain countries require a minimum of 6 months passport validity. You are strongly urged to contact the appropriate consulate for details. Visit www.travel.state.gov for the U.S. State Department for the latest details about passports and visa requirements.



IMPORTANT

: We recommend that our clients traveling abroad take a photocopy of their passport and applicable visas. It should be packed separately from your actual passport and visa. We also recommend leaving a copy at home with your emergency contact.

DESTINATION FACTS & STATS

Time Zone
Spainl is 5 hours ahead of Eastern Standard Time.

The currency in Spain is the Euro.

Electricity

Voltage in Spain is 220V. An adaptor (which changes the physical plug) and/or converter (which changes the electric current) are necessary if you plan to use an appliance with voltage different from the standard within the country you are visiting. Please note, if your appliance has dual voltage you may still need an adaptor for the plug. When packing your electronic items for travel, please review the converter electric current level to make sure it is the same or greater than the items you are planning on using. If you plan on utilizing or transporting a sleep apnea machine, please remember to pack an extension cord and adapter plug to ensure proper function.

Elevation

Elevation on this tour will not exceed 2,200 feet (Madrid).



Spain's Classics



Plan Ahead, Reserve Now!
Add a touch of personalization to your vacation by selecting from our well-researched list of options. While Collette is known for our many inclusions, we also want to be sure you have adequate free time and options to enhance your vacation – your way. And now, you can reserve your options in advance of your tour!

Availability is limited and reservations are on a first come, first serve basis. Payment must be received no later than 15 days prior to departure. Prices are subject to change. Children under the age of 18 MUST be accompanied by an adult.





Madrid by Night with Tapas Dinner - $95


Madrid

Duration: 3 Hours

Madrid is a city that never sleeps and a trip to Spain would not be complete without experiencing a Tapas dinner at a popular local restaurant, located in the heart of Madrid. Enjoy old world ambiance and traditional castillian "tapas" including Spanish omelette, croquetes of Iberian ham, homemade sausage and other local favorites. Wine, coffee or tea and mineral water are included with dinner. Later, view Madrid's major sights and avenues illuminated at night. Take a stroll through nearby San Miguel Market, Plaza Mayor and Puerta del Sol. Next, travel by coach viewing Plaza d'Espana, known for its statue dedicated to Cervantes, author of Don Quijote de la Mancha, the Royal Palace, the illuminated buildings along Gran Via, Paseo Castellano and Velazquez Avenue. In addition, marvel at the beautiful Poseidon and Cibeles Fountains and Plaza Colon.

Barcelona By Night with Dinner at the Port - $89




Barcelona

Duration: 3 Hours

While in Barcelona, tantalize your taste buds with Mediterranean cuisine at one of Barcelona's waterfront restaurants, Moncho's. You will enjoy a wonderful three course meal of typical local dishes while enjoying views of the marina. Famous for its seafood and local cuisine, Moncho's will surely be a highlight for anyone traveling to Barcelona. After your delicious dinner, enjoy a panoramic evening tour of Antonio Gaudi's La Sagrada Familia, Casa Batllo and Casa Mila…see the city's historic Columbus Monument, Plaza d'Espana and the ever-fashionable Diagonal Avenue, Barcelona's own "5th Avenue!" This experience will certainly be a wonderful addition to your time in cultural Barcelona!


Montserrat - $75


Barcelona

Duration: 5 Hours

A leisurely drive through picturesque villages brings you to majestic Montserrat Mountain, soaring 4,320 feet above sea level. A local guide will lead you on a tour exploring the area's most important sights. While here, stroll the grounds of the 8th-century monastery and see its famous Romanesque sculpture of the "Black Virgin," patron saint of Catalonia. This is also the site of many pilgrimages and where Christopher Columbus brought missionaries to pay homage.

is a global leader of world travel and Escorted Tours, offering 150 vacation choices on all seven continents. We are a family-owned business, now in our third generation of Sullivan-family ownership.

MISSION STATEMENT
Our whole purpose at Collette Vacations is to fulfill vacation dreams. Our daily goal is to deliver to our family of travelers the highest quality, best value and exceptional service, every time, everywhere. We strive to create extraordinary vacation experiences on all 7 continents. Our greatest reward is planning our clients' next trip.

The Collette Difference
IT'S IN THE DETAILS
---
Our

NO WORRIES

cancellation waver means you can cancel anytime prior to the day of departure and receive a

full cash refund

.

Add up the cost of hotels, transportation, meals, sightseeing and entertainment and you'll find what an

incredible savings

a tour offers.

On a tour, you'll find yourself saying, "I never would have thought to try that!" We work everyday to uncover those gems that make your vacation special.

Let our experience work for yours

.



Don't worry about planning the details

, getting directions, picking great hotels, or purchasing sightseeing tickets - we do that!

Our

tour managers

are with you from start to finish, taking care of every detail - and brightening your vacation with history and anecdotes that bring the destination to life. A Collette Tour means less time planning and more time enjoying.

You pack the bags - we'll lug them around! That's right - when you're on tour with us,

we take care of all luggage handling

... including the tip!



The Difference Starts at Your Door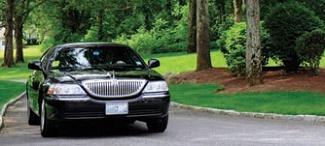 You've worked hard. You've earned a trip somewhere wonderful in the world. You're here, on this page, because you are already thinking about it.





We believe travel should be easy and convenient, from start to finish. That's why we have introduced our



Included Sedan Service:

Collette's roundtrip sedan service takes you from your home to the airport.
It's included with all air-inclusive journeys to anywhere in the world.
It's yet another reason to travel even more.
Not valid on group travel. Included in many U.S. cities within a 50 mile radius of more than 90 airport gateways. Service is available between 51 and 75 miles for a small fee. One transfer per room booking. Additional stops are not permitted on route. For parties of 3 or more alternate vehicles may be used. Other restrictions may apply; call for details.


Why Travel on an Escorted Tour?
---
We take the hassle out of travel, so you have all the fun. Here's how.





Our buying power gets you unbeatable value.




Our tours include your sightseeing, entertainment, admissions to museums and parks, great hotels and many meals, making it a hassle free experience for you from start to finish. Our hotels are centrally located, so you won't waste a second of your free time in buses or cabs. Even your luggage is managed for you.





We planned ahead, so Europe with us is still a bargain.




We can provide a vacation to Europe, for example, at 15% less than you would pay if you planned it on your own. There is no better time than now to buy a packaged vacation.





Imagine seeing Thailand for less than $90 a day, and that includes your hotel.




On our Thailand - Ancient Capitals and Countryside tour, you'll ride an elephant and cruise the Mekong River into Laos, just two unforgettable included experiences among 14 days worth of discoveries You'll also enjoy 26 meals on tour, including a dinner cruise on a rice barge. See the Golden Buddha, the ruins of Ayutthaya and Sukhothai, the colorful pageantry of a Hill Tribe cultural show - it's all included!





It's like traveling with a friend who knows the area.




Your tour manager will be with you every step of the way, handling the tedious details of travel, while you relax and enjoy the trip. They are seasoned professionals with in-depth knowledge about your destination and a passion for sharing it.





Our tour developers personally scout out the best for you.




They search for accommodations, restaurants, attractions and entertainment to assemble not only a fantastic trip, but create an entire experience that captures the spirit of your destination. Learn the secrets of Tuscan cuisine from a Florentine chef in Italy. Fly a kite in China. Feed a kangaroo in Australia. Our tour developers love creating those unforgettable moments that make your trip uniquely yours.





We've got something for everyone, from Branson to Beijing.




Collette Vacations travels to more than 150 destinations on all seven continents. We also offer Explorations by Collette, small-group tours with a maximum of only 16 - 24 passengers that wander off the beaten path. Explorations tours feature boutique hotels, outdoor activities and interaction with local people.



No Worries Protection Plan

What exactly is your cancellation waiver?


We have the best cancellation waiver in the industry-period. You can cancel your trip up until the day prior to departure for any reason - sickness, change of heart or any reason whatsoever-and you will receive a full refund, minus the small cost of the insurance. That's a cash refund, not a voucher or certificate. There's no risk when you book with Collette.





But isn't it expensive?




Not at all! Let's say you were planning to take our Italian Vistas tour for 13 days. The land-only waiver is just $170 per person. That breaks down to about $13.07 a day-just a little over eight euros! The land and air waiver is only $30 more. That's airplane peanuts compared to the peace of mind you'll enjoy.





Plus, you're covered on tour.




Our cancellation waiver and insurance plan covers you on tour. If you have to stop your trip or return home early, need medical assistance or evacuation, suffer a baggage loss or delay; or are delayed on tour for 12 hours or more, you're covered.





Testimonials:




My husband had an accident in New Zealand…He subsequently had to be transferred by ambulance to Invercargill (Southland Hospital) to have surgery on his leg. He spent one week in the hospital. I am so glad we always take out the insurance. This is our third trip with Collette and we always take out the insurance…In spite of the accident, we had a wonderful time in Australia and New Zealand up to Queenstown and we are very glad we took the trip. Genevieve Gallagher, Clifton Park, NY





We had one unfortunate problem; one traveler broke her ankle…Thank goodness I insist that my passengers take the insurance. Virginia Gratton, Greenport, NY





CANCELLATION WAIVER & INSURANCE PLAN
Exception: If you originally purchased non-refundable airline tickets, the Waiver does not provide a refund for the airline tickets, taxes or fees in the event of a cancellation or a return transportation benefit if you must return home early. The air waiver does not cover medical evacuation or additional expenses associated with a medical emergency.

The Waiver Fee does not cover any single supplement charges which arise from an individual's traveling companion electing to cancel for any reason prior to departure. In this case, the single supplement will be deducted from the refund of the person who cancels. Division of this charge between the two passengers involved is solely their responsibility. If insufficient funds are deducted from the canceling client, the traveling client will be charged the remaining portion of the single supplement.

Payment of the Waiver Fee (if chosen) must be received by Collette Vacations with your Deposit. The Waiver is non-transferable and valid for each applicant only.

Collette Vacations can assume no responsibility for and cannot be held liable for any wrongful, negligent or unauthorized acts or omissions of any travel agent or travel agency other than that of Collette Travel Service, Inc. itself, and its own employees.
SCHEDULE OF COVERAGES
MAXIMUM BENEFIT AMOUNT
PART A – Benefits Provided By Collette Vacations
Pre-Departure Cancellation Fee & Unused Services Waiver
Up to Trip Cost
PART B – Benefits Provided by the Insurance Company Listed Below
Accidental Death & Dismemberment
$25,000
Accident & Sickness Medical Expense
$25,000
Emergency Evacuation & Repatriation
$50,000
Travel Delay (Maximum of $100 per Day)
$1,500
Baggage and Personal Effects
$2,000
Baggage Delay
$200

PART B CONDITIONS & LIMITATIONS Certain exclusions and limitations apply and are detailed in the Certificate of Coverage. For example, coverage does not apply to: any sickness or condition of you, a Traveling Companion or an Immediate Family Member traveling with you that existed during the 60 days prior to the effective date of the coverages (this exclusion is waived if your plan payment is received by Collette Vacations within 7 days of your initial deposit/payment for your trip and you are not disabled from travel at the time your plan payment is received), suicide, normal pregnancy, war or any act of war, mental or nervous disorders. A Traveling Companion is defined as a person booked to share accommodations in the same room with you during your trip. Sickness or injury must require care by a Physician and must commence while the Travel Protection Plan is in effect for you. This plan does not cover a loss that results from an illness, disease, or other condition (of you, an Immediate Family Member, Traveling Companion or Business Partner), event or circumstance which occurs at a time when this plan is not in effect for you.
Part B of this plan is underwritten by: Stonebridge Casualty Insurance Company, Columbus, Ohio 464-03

Where to Present Part A Claims
To request a refund under the Cancellation Fee and Unused Services Waiver, please send any unused
airlines tickets (only if purchased from Collette Vacations), a doctor's note or medical documentation and a written request to:



Collette Vacations
ATTN: Customer Service Department
162 Middle Street
Pawtucket, RI 02860

If cancellation occurs prior to departure, contact the Collette Vacations Reservations Department.

When a client cancels prior to departure any due refunds are processed through the booking agent. Agent commissions are not protected if cancellation occurs prior to departure.

All Inquiries and Claims under Part B should be reported to the Plan Administrator:



Trip Mate*
9225 Ward Parkway, Suite 200
Kansas City, MO 64114
Tel: 800-888-7292
*In CA, dba Trip Mate Insurance Agency
CANCELLATION WAIVER & INSURANCE PLAN PRICING (Per Person)
Land Only Clients
$30 for all domestic escorted tours under 6 days
$110 for all domestic escorted tours of 6 days or more
$110 for all international tours 9 days or under (except cruises, Canadian Rockies Train Tours, Australia, New Zealand, South America, Africa & Egypt)
$170 for international tours 10 days or more (except cruises, Canadian Rockies Train Tours, Australia, New Zealand, South America, Africa & Egypt)
$195 for all Australia, New Zealand, South America, Africa & Egypt
$205 for all cruises and Canadian Rockies Train Tours
When purchasing pre and post night accommodations, including optional extensions, the number of days will be added to the total number of tour days, and may subsequently alter your waiver fees. Please confirm with your reservation agent at time of booking.
Air Inclusive Clients
(air is purchased through Collette Vacations)
$60 for all domestic escorted tours under 6 days
$140 for all domestic escorted tours of 6 days or more
$150 for all international tours 9 days or under (except cruises, Canadian Rockies Train Tours, Australia, New Zealand, South America, Africa & Egypt)
$200 for all international tours 10 days or more (except cruises, Canadian Rockies Train Tours, Australia, New Zealand, South America, Africa & Egypt)
$225 for all Australia, New Zealand, South America, Africa & Egypt
$235 for all cruises and Canadian Rockies Train Tours
The Cancellation Waiver fee with air can only be purchased by individuals who have purchased air through Collette Vacations.


Collette Tours is a NON-FEE buy!
We will not charge a fee for any/all tour planning for Collette Vacations.
Our services are absolutely free when servicing this quality program. Rest assured, you will receive the quality that you expect and the unique value of a well-designed tour program from the beginning and planning stage to the culmination of this exceptional journey.
Experience the Collette Difference with Gardner Travel!

IT'S CALLED WORRY-FREE TRAVEL
AND IT MEANS OUR PEOPLE TAKE CARE OF EVERYTHING SO YOU DON'T HAVE TO!
If you like the above tour program
you may also want to view the following tour programs for comparison:


EUROPE GRAND TOURS
ENGLAND, FRANCE, SPAIN, ITALY, GREECE, BULGARIA, SERBIA, HUNGARY, SLOVAKIA, AUSTRIA, GERMANY, SWITZERLAND and HOLLAND
ENGLAND, BELGIUM, HOLLAND, GERMANY, SWITZERLAND, ITALY, FRANCE and SPAIN
ENGLAND, BELGIUM, HOLLAND, GERMANY, SWITZERLAND, AUSTRIA, ITALY and FRANCE
ENGLAND, BELGIUM, GERMANY, SWITZERLAND, ITALY AND FRANCE
CROATIA, BOSNIA, SERBIA, ROMANIA, BULGARIA and GREECE
FRANCE, SWITZERLAND, ITALY, AUSTRIA, GERMANY, HOLLAND and ENGLAND
FRANCE, SWITZERLAND, ITALY, AUSTRIA, GERMANY, HOLLAND and ENGLAND
HOLLAND, BELGIUM, GERMANY, AUSTRIA, SWITZERLAND, ITALY and FRANCE
ENGLAND, HOLLAND, BELGIUM, GERMANY, SWITZERLAND, AUSTRIA, ITALY and FRANCE
FRANCE, SWITZERLAND, ITALY, AUSTRIA, GERMANY and HOLLAND
GERMANY, POLAND, SLOVAKIA, HUNGARY, AUSTRIA and CZECH REPUBLIC
GERMANY, CZECH REPUBLIC, AUSTRIA, HUNGARY, SLOVAKIA and POLAND
ENGLAND, FRANCE, SWITZERLAND, AUSTRIA and ITALY
ENGLAND,
FRANCE
, SWITZERLAND and ITALY
ENGLAND, FRANCE, SWITZERLAND and ITALY
ENGLAND, HOLLAND, BELGIUM, GERMANY, SWITZERLAND and FRANCE
ENGLAND, BELGIUM, HOLLAND, GERMANY, AUSTRIA, SWITZERLAND, ITALY and FRANCE
GERMANY, CZECH REPUBLIC, SLOVAKIA, HUNGARY and AUSTRIA
HOLLAND, BELGIUM, GERMANY, SWITZERLAND, and FRANCE
HUNGARY, SLOVAKIA, AUSTRIA and CZECH REPUBLIC
ENGLAND, FRANCE, SWITZERLAND, AUSTRIA, GERMANY and HOLLAND
ENGLAND, FRANCE, SWITZERLAND, and ITALY

HOLLAND, BELGIUM and LUXEMBOURG
THE BRITISH ISLES |

England, Scotland, Ireland and Wales
INDEPENDENT STYLE
ITALY | GREECE | TURKEY
INDEPENDENT STYLE
FRANCE | GERMANY
INDEPENDENT STYLE
SWITZERLAND | AUSTRIA
RUSSIA | NORTHERN/EASTERN EUROPE
SPAIN | PORTUGAL | MOROCCO

| | |
| --- | --- |
| ENJOY THE GAME OF GOLF? | |
Check out our

SOUTHERN BREEZE GOLF TOURS

- golf packages for some fantastic destinations throughout the U.S!

Click here to visit our golf site.
TOURS BY REGION

A
COLLETTE VACATIONS
Premier Agency Partner

We Know Collette!


TOLL FREE
1-877-510-4653

or
817/788-5210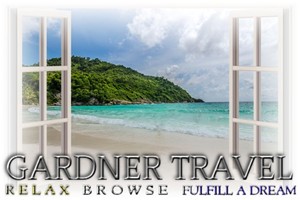 Serving Dallas/Fort Worth and the World
Our Hours Are:

Monday - Friday
from 8:30am to 5:30pm
Central Standard Time
1979 - 2019