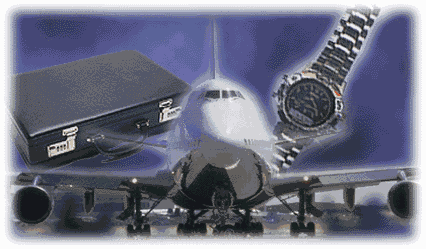 If all things do not occur harmoniously, your very important business objective can be compromised or worse...lost! We understand your needs for maximum efficiency when traveling to an important destination or business meeting. Our business-specific travel planners can be serious players in your day to day life. We can assist you and your associates in maintaining your sometimes vigorous and demanding schedule so that your customers appreciate your efforts, and good planning does not go unnoticed. Corporate Travel is our specialty. We have everything right here to provide you with a total travel management program.



With online services such as Expedia, Travelocity and Orbitz available to the everyday traveler why is a travel agent still needed to make my reservations?



In a perfect world, these programs work well. But, when is the last time you had to make changes to a reservation made by such services? Who do you call? Where do you start? One call to your travel agent still does it all including additional changes for your rent car and lodging. RELAX! You are in the care of a professional travel agent that truly appreciates being of service to you.

And, when flights are cancelled due to weather, equipment or extraordinary events we are as close as a phone call away. While the rest of the population is standing in long lines just to re-schedule or secure alternate flights you can work out all of the details with your travel agent and head straight to the gate.

Have you ever lost the value of a ticket due to rescheduling or cancellation? Not only do we keep score for you on those occassions but, in many cases, we are knowledgeable enough to re-utiliuze it for future travel. In today's ticketless society who keeps track? We do. Every one of your travel dollars count here. We know what the carriers would rather you did not know.

Do We Have the Low Internet Fares? YOU BET!
We can locate, access and ticket most of these type fares just as we would any of the published fares listed throughout our reservations system. Many of these fares offer optimal savings over published fares. Of course these type fares are usually more restrictive and, as such you will receive an objective presentation from your travel counselor as to whether or not, this type of fare truly fits your needs. The carriers have their own agenda. Our primary concern is to look out for you.

Our THOR Worldwide Negotiated Hotel Rates are second to none...
This program alone will save you substantial dollars from your trip budget. These are bona fide discounts provided by the world leader of corporate hotel discounting. Savings of anywhere from 10% to 50% can be obtained with each and every stay when you make your lodging arrangements through us. Select your property with confidence using THOR, the largest and best hotel consolidator in the world. These rates are also auto-loaded in our Sabre Connected automated reservation program.
Are you looking for an experienced business travel counselor?
Our counselors are tenured professionals serving the corporate business traveler since 1979. Their knowledge and experience is unsurpassed in the area - many averaging over 20 years in the industry. These dedicated individuals have made a successful career in corporate travel planning and have dealt with most every situation that you may have encountered in the past and many that you have not. Unexpected surprises can all but be eliminated with a friendly, familiar and knowledgeable travel professional at Gardner Travel Service. We've made it a profession knowing what you want. Find out more by e-mailing your inquiry to: biztravel@gardnertravel.com


Additional Services:
Deal directly with your own professional travel planner - no chance encounters with someone who is unfamiliar to you or your preferences.
Group/Conference Planning
Free delivery in the Dallas/Fort Worth area
Low Corporate THOR Rate Programs on most hotels and rent cars throughout the world
Full service Vacation Department offering some of the lowest rates available for tours and cruises


T
he idea to add a quality golf planning service came to us naturally as many of our clientele that we have served in over the last 35 years have enjoyed it. GOLF has always had a place here within our company and the game, itself, has been in the family for many generations. In 1997, we introduced our web site and our golf packages were one of the first programs loaded. Since then we have served thousands of players in their quest for a quality game.



W

herever we go, we load up our golf programs with the top courses in each area. Who wants to travel great

distances to play something less than extraordinary? That is our goal - to offer the best of golf in each exciting market. We present opportunities for the budget-conscious player as well as those seeking the ultimate golf experience. And, we offer plenty of in-between programs to suit every player's budget.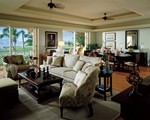 W

e offer the best of the South as well as, some of the most beautiful resorts, casitas, villas and rooms in Arizona. We also offer a few special golf tours up and down the Pacific coastline that would satisfy even the most discriminate player. In addition, we can take you to some of the finest resort-style destinations in Florida - like Sawgrass, PGA National, Doral, Innisbrook and Amelia Island. Our programs are a collection of the finest in their league.