The Wonders of Peru
and the Galapagos
by

Abercrombie and Kent
---
---

Simply the Best

Wonders of
Peru and the Galapagos
16 Day Tour


An ideal combination of South America's natural wonders and indigenous cultural history.

The A&K Advantage

On-site A&K offices in Lima, Cusco and Quito
Private tour and welcome dinner at the Larco Herrera Museum
Oxygen available in all vehicles in Cusco and the Sacred Valley, and oxygenated rooms at the Hotel Monasterio
Private dinner with a presentation by a regional expert in the history of ancient Andean instruments and music
Meeting with an artisan who demonstrates traditional weaving techniques
Dinner at historic Quinta Colcampata
À la carte dinners and lunches where available
Club Floor rooms at the Swissôtel Quito, with access to the Club lounge
Access to VIP lounges at the Lima and the Galapagos airports


Not included: travel insurance; any airfares; airport departure taxes; excess baggage fees; cost of obtaining passports or visas; gratuities to your guide; personal expenses such as meals, beverages or sightseeing not included in the itinerary; communication charges; laundry.

(B) Breakfast, (L) Lunch, (D) Dinner

ITINERARY
---
DAY 1: USA or Canada/Lima, Peru
Arrive in Lima, the "City of Kings," one of colonial splendor and unexpected pleasures.
Miraflores Park Hotel / JW Marriott Hotel

DAY 2: Lima
Explore Lima this afternoon, beginning at the historic Plaza Mayor. Continue to the 16th-century cathedral and the Presidential Palace, an ideal place to stop for a photo of the soldiers who guard it. Gather with fellow travellers this evening for a private visit and dinner at Casa Aliaga, Lima's oldest colonial mansion. Built in 1535 by the illustrious Spanish conquistador Jerónimo de Aliaga, co-founder of Lima and of the oldest university in the Americas, this incredible relic of colonial splendor has been home to 17 generations of his descendants ever since.
Miraflores Park Hotel / JW Marriott Hotel B D

DAY 3: Lima/Cusco
Fly to Cusco and tour colonial and Incan archaeological sites this afternoon: the Cathedral on the Plaza de Armas and the Santo Domingo Temple - a Dominican church and convent built on the foundations of the Koricancha or "place of gold." Regional expert Kike Pinto entertains you with an Andean music presentation during dinner this evening.
Hotel Monasterio B L D

DAY 4: Cusco/Sacred Valley/Cusco
Explore the Sacred Valley of the Incas with a stop at the Chincheros market town, where its Sunday fair draws country folk from all corners of the valley to exchange their products. Meet local Andean weaver Nilda Callañaupa Alvarez before a traditional pachamanca (an Andean feast) lunch and a Peruvian Paso horse demonstration. Later this afternoon observe a local ritual that pays homage to Pachamama, the "Earth Mother."
Hotel Monasterio B L D

DAY 5: Cusco/Machu Picchu
Board the deluxe Orient-Express Hiram Bingham train to Machu Picchu, where a late morning arrival gives you time to begin exploring this breathtaking Incan citadel. Your guide is Machu Picchu's resident archaeologist, an expert who has participated in more than 20 excavations and research projects to date. Join him in exploring the city's ruins and feel the pulse of the civilization that once thrived here. Skeletons, artifacts and woolen clothing have been found here, but no written records, leaving the fate of the Incan inhabitants a mystery.
Machu Picchu Sanctuary Lodge B L D

DAY 6: Machu Picchu/Cusco
Walk through Machu Picchu in the misty morning to explore the ruins before the crowds arrive. Then join your guide for a hike to the Inti Punku (Sun Gate), the entry to Machu Picchu from the Inca Trail, or go up Huayna Picchu, a mountain that is part of the citadel.
Hotel Monasterio B L D

DAY 7: Cusco
DESIGN YOUR DAY-CUSCO: Design Your Day options fill your morning: Explore Sacsayhuaman, a testimonial to the Inca's architectural skills; or discover the Labyrinth, an Incan shrine dedicated to the "Earth Mother"; or visit the fortress of Puka Pukara. Alternatively, visit the artist colony of San Blas.

Dine tonight at Quinta Colcampata, built on ancient Inca grounds.
Hotel Monasterio B D

DAYS 8-9: Cusco/Lima/Quito, Ecuador
Fly to Quito via Lima. Visit the Equatorial Monument and enjoy a tour of Quito, where you view the city's ornate churches and architecture. Tonight gather for dinner at one of the finest restaurants in town.
Swissôtel B (L D Day 9 only)

DAYS 10-14: Quito/The Galápagos
Fly to the Galápagos archipelago and board 'Eclipse,' your home for your Galápagos adventure. Explore rocky beaches and eerie volcanic landscapes on visits to the main islands and their landmarks, including Pinnacle Rock on Bartolomé Island, Punta Espinoza on Fernandina Island, Gardner Bay and Punta Suarez on Española, the volcanoes of Isabela Island and the Charles Darwin Research Station on Santa Cruz Island. Embark from 'Eclipse' in pangas (rubber boats) to see sunbathing sea lion playing tag between surf and sand; watch Sally Lightfoot crab scuttle across the beach; meet one of the island's ancient tortoises; and savor an incredible diversity of birdlife, including penguin, finch, pelican, frigate bird, tern and booby.
MV 'Eclipse' B L D

DAY 15: The Galápagos/Quito
Travel to Baltra for your flight back to Quito. Tonight, gather for a farewell dinner.
Swissôtel B D

DAY 16: Quito/USA or Canada
Board your homebound flight.
B

This program contains some active elements and a minimum level of fitness is required.
Ask for details.
---
'Eclipse' - The Best Ship in the Galapagos Islands

Large enough to travel the Pacific in comfort and safety, small enough to dock at remote ports and negotiate inter-island landings with agility, 'Eclipse' is the perfect size for an expeditionary cruise to the Galapagos.

At 210 feet long, with a beam of 41 feet, most Galapagos ships the size of 'Eclipse' would, and do, carry an average of 80-100 passengers. 'Eclipse,' however, hosts just 48 guests in 27 spacious cabins, all with outside sea views, private facilities and air conditioning throughout.

Add her smaller-than-usual passenger complement, and a naturalist-guide for every 12-16 guests aboard, and we believe she's "simply the best" travel choice in the islands today.

Spacious cabins
'Eclipse' offers accommodation in three cabin categories, all charmingly decorated and equipped with private facilities, air conditioning, and ocean-view windows or portholes. Deluxe outside doubles, on the lower deck average 165 square feet, while her suites and deluxe staterooms are among the largest of any ship now sailing the Galapagos Islands. Staterooms, about 176 square feet in size, include a large closet and either queen or twin bed configuration. Suites offer an average of 207 square feet each, complete with a queen bed plus a sofa bed and bathtub.

Relaxed atmosphere and inviting public spaces
Passengers appreciate the "non-cruise" atmosphere aboard 'Eclipse,' informal, unregimented and with a warm sense of camaraderie. While you might like to change out of your beach clothes for dinner, you won't need a wardrobe any dressier than "smart casual" wear. Meals are served in a single open seating so everyone can eat together; the lounge offers a bar with plenty of comfortable seating, the perfect place for an informal recap of the day's events with your naturalist-guide; and the "best seats in the house" for outdoor sightseeing and star-gazing are found topside on the Observation Deck.

Ship features also include an air-renewal system; a shaded al fresco dining area and outdoor bar; hot tub; sun deck; gift desk; library/video room; an infirmary with a medical doctor on board at all times; and an open-bridge policy. Guests are welcome to visit the Captain and his officers for a lesson in navigation or marine engineering whenever the ship is anchored. Snorkeling equipment is available on board at no extra charge and a limited number of wet-suits are available for rent at a nominal cost.

The spirit of discovery
'Eclipse' carries her passengers in comfort, but she never forgets they're on board to explore one of the world's most exciting wildlife environments. She sails with a fleet of hard-bottom, inflatable pangas (rubber boats) quick to launch, stable to ride and ready to land almost anywhere. Each seats a maximum of 12 passengers with its own naturalist-guide.

Safe and ecologically sound
'Eclipse' operates under two equally important guidelines: to ensure the comfort and safety of our passengers at all times, and to do all that is possible to protect the integrity of the fragile Galapagos environment. Partnering with the Galapagos National Park and the Charles Darwin Research center to provide conservation education, 'Eclipse' complies with all current SOLAS (Safety of Life At Sea) and ISM (International Safety Management) regulations.


---

The price shown is in USD. Price is per person, based on double occupancy, and does not include international or internal air. †† - Family departures: Includes special children's activities onboard 'Eclipse'

Departures are limited to 24 passengers. Minimum age requirement: 5 years. Prices for hotel room upgrades and single cabins are available upon request. Triples in Suites (for a child under 21) are available - ask for details.
† - This departure connects to a Family departure of Wonders of the Galapagos.

2010 Price Per Person
(land and cruise arrangements): Deluxe Stateroom Suite
STATEROOM
Double occupancy..... $11,765
Single supplement..... $4,695

SUPERIOR STATEROOM
Double occupancy..... $12,170
Single supplement..... $6,995

DELUXE STATEROOM
Double occupancy.....$12,525
Single supplement..... $7,345

Internal airfare:
(Lima/Cusco/Lima/Quito/Galápagos/Quito)
From..... $1,700
including airport departure taxes



Connoisseurs travel is A&K's most fully supported escorted option. Group sizes are very small: never more than 24 travellers and often limited to 18 or 20. You'll stay in the best available hotel and most meals are included, as are airport transfers regardless of the flights you choose. Although there are opportunities to explore on your own, you'll spend much of your sightseeing time with your guide, on excursions designed to present a full and balanced picture of your destination.
---
ABERCROMBIE AND KENT
Wonders of Peru
and the Galapagos
16 Day Tour
| | |
| --- | --- |
| From $11,765USD | Simply the Best! |
Prices are per person, based on double occupancy.
Offer subject to availability and change without notice.
Certain restrictions may apply. Airfares if included are based on departure from New York.
For year 2012, departures are subject to itinerary and price modifications.
OR CALL US AT
1-877-510-4653


REQUEST RATES, AVAILABILITY AND OTHER INFORMATION HERE
---
PROGRAM DATES
| | | |
| --- | --- | --- |
| HOW MANY IN YOUR PARTY?: | # of Adults: | # of Children: |
| | |
| --- | --- |
| ADDRESS 1: | |
| ADDRESS 2: | |
| CITY/TOWN: | |
| STATE/PROVINCE: | |
| POST/ZIP CODE: | COUNTRY: |
Please advise us of your requested date(s), closest airport(s) of departure and any additional information (such as upgrade requests) that will assist us in planning your tour in the box below:
OPTIONAL ADVISORY LIST:
If you are interested in receiving updates on special departures, seasonal discounts, and special sales discount offers please check the following boxes that would apply:
| | |
| --- | --- |
| EUROPE | ASIA |
| S. PACIFIC | AFRICA |
| NORTH AMERICA | CENT. AMERICA |
| SOUTH AMERICA | CARIBBEAN |
| | |
| --- | --- |
| Escorted | Independent |
| Cruise/Tour | Cruise Only |
-By Tour/Cruise Company(s)
| | | | |
| --- | --- | --- | --- |
| | COSMOS TOURS | | GLOBUS TOURS |
| | TRAFALGAR TOURS | | BRENDAN TOURS |
| | ABERCROMBIE AND KENT | | MAUPINTOUR |
| | CELEBRITY CRUISES | | ROYAL CARIBBEAN CRUISES |
| | PRINCESS CRUISES | | CARNIVAL CRUISES |
| | WINDSTAR CRUISES | | SANDALS RESORTS |
| | SUPERCLUBS RESORTS | | BREEZES RESORTS |
| | ALL ABOUT HAWAII | | |
Contact me:
---
Notes regarding How We Will Handle Your Request and Your Privacy:
Your request will be handled by a responsible and knowledgeable tour specialist that can not only check availability for this particular tour but can further advise you as to other general quiries that you may have about traveling conditions, passport/visa requirements, immunization requirements and other valuable information that you may need before making a reservation. We are a full service travel company and we have always catered to the individual traveler and his/her specific needs. We want to get to know you as a valued friend in travel. We are always available with our email service but you may feel free to call upon us if you have an immediate request at 1-817-481-9887.

Humans do it best!

Your Privacy is also very important to us. If you elected to be listed with us in the above Optional Advisory List then, you will be added to our maillist for the particular area(s) of interest that you have selected to be informed about. If you do not elect to be on our maillist, simply do not complete that section and we will not add you to our list. We will not add you to any other maillist either. We do not sell or otherwise pass along any information that you may provide to to us in the process of completing your inquiry. For further information on your privacy please see Liabilities and Privacy Policy.
It's Simply The Best Way To Travel
---
Some people collect travel destinations the way others collect Biedermeier furniture or presidents' autographs.
What's come onto the market this year? Bhutan? Libya? Mongolia? Why not fly over this summer and add it to the collection?
Others travel for an entirely different set of reasons. Reasons which have less to do with collecting countries (who needs another trophy on the shelf?) than with gathering experience.
If you're a member of the latter group, you know that, at its best, a journey down the Sepik River or up Mount Kilimanjaro, across Provence or along the Antarctic Peninsula, can change you deeply in ways both tangible and intangible, acknowledged and unavowed.
However, when changing the way you look at the world is one of your travel objectives — when authentic experience matters more to you than casual acquisition — the travel company you choose has a tall order to fill.

That's where Abercrombie & Kent comes in.
Since 1962, A&K has been doing one thing exceptionally well. We specialize in matching unique people with unique places, and in providing the expertise and (unobtrusive) support that allows them to experience those places fully, at first hand and in their own personal style.
It's simply the best way to travel. And it requires a unique combination of local knowledge and global organization that only Abercrombie & Kent is equipped to provide.
The travel industry is filled with companies who own only their brochures and a handful of contracts with independent suppliers overseas. In contrast, A&K has its own network of offices (48 and counting) across the globe, staffed full time by A&K professionals. We own and operate luxury camps and lodges in remote destinations to ensure that our clients have access to the best.
And we draw on the knowledge, humor and creativity of an incredible team of staff members and local "friends of A&K," to bring you face-to-face with an Antarctic iceberg the size of Chartres Cathedral, or make it possible for you to walk around Chartres itself with an expert on its stained glass. To set you down for a private picnic a deux in the middle of the African savannah or give you and the children your own tropical island for a day.
Experience does count. Ours will make yours unforgettable.



A&K - The First Name in Luxury Travel

---
For more than forty years, Abercrombie & Kent (A&K) has been internationally recognized as the first name in luxury travel. Born in 1962 as a safari company in Nairobi, Kenya, A&K's unparalleled travel and tour operations now extend across the far and exotic reaches of the globe. A&K takes its travelers on extraordinary journeys-in extraordinary style-to more than one hundred countries on all seven continents. The company's tours and safaris span the globe from Africa to the Middle East, India and Nepal; from the Orient to Australia, New Zealand and the South Pacific; and from Europe to Central and South America and Antarctica. Forty-five destination management companies ensure the "insider access" that only a local staff can provide.

A&K's impressive and enticingly varied list of luxury and adventure holidays combine active days with comfortable, luxuriant nights. Small group escorted journeys allow guests to confidently travel to places they might otherwise hesitate to go on their own, with a choice of itineraries at varying levels of luxury. Family holidays are tailored to the interests, attention spans and abilities of all ages, with comfortable hotels and comforting meals, and, most importantly, a friendly guide who understands children. Tailor made private travel offers independent travellers meticulous attention to detail, safety and customer service. These lifestyle-oriented programs are one reason why A&K was honored at the World Travel Awards as "World's Leading Luxury Specialist Tour Operator."

Geoffrey Kent, who along with Jorie Butler Kent owns and operates A&K, was born-most fittingly-while his British parents were on safari in Zambia. Indeed, he spent much of his childhood on the African continent. In 1962, Geofrey Kent, along with his parent's Colonel John and Valerie Kent, formed Abercrombie & Kent.

In the 1970s, Geoffrey Kent, who by then had long been the Managing Director of the company, entered into a partnership with Jorie Ford Butler of Oak Brook, Illinois, to run A&K. They continue to travel the world in search of adventures that will surprise and thrill their guests. Under their passionate and visionary guidance-Geoffrey Kent serves as Chairman and CEO, Jorie Butler Kent as Executive Vice Chairman - Abercrombie & Kent represents the uncompromising best at every turn in the road.

With a philosophy that is governed in equal parts by the Kents' unswerving commitment to conservation and their mission to provide "memories of a lifetime," A&K goes to seemingly limitless lengths to design tours that offer privileged access and special insight. Further distinguishing A&K is the fact that the company owns luxury safari lodges in pristine wilderness areas, including Chief's Camp and Chobe Chilwero in Botswana; exclusive rights to camps with some of Africa's finest game-viewing; a fleet of comfortable, well-maintained ground transport vehicles; and the Sun Boats on the Nile. A&K also creates unique travel experiences built around the luxury trains of Venice Simplon-Orient-Express and the Royal Scotsman; the Road to Mandalay river cruiser and 29 canal and river cruisers in Europe; and the legendary Sea Cloud, the world's most beautiful sailing ship.

Abercrombie & Kent's headquarters are in Oak Brook, Illinois. Forty-seven offices worldwide, employing more than 1,700 travel professionals, offer unrivaled attention to detail, safety issues and service standards.

A deep-rooted concern for the natural world infuses each and every A&K trip: Geoffrey Kent and Jorie Butler Kent believe passionately in "high-yield, low-impact" tourism-adventure that respects the natural environment and benefits indigenous peoples. They are the founders of Friends of Conservation and the Abercrombie & Kent Global Foundation, established to address global environmental and conservation concerns. Among its achievements have been significant contributions to the preservation of Kenya's famed Masai Mara Game Reserve, as well as to anti-poaching and environmental education projects on all seven continents.



Recommend Magazine
"Best Africa/Middle East Tour Operator" - December 2004, 2003, 2002, 2001, 2000
Men's Journal
"10 Great Companies to Work For" - November 2004
Forbes
"Best of the Web" - April 2004, 2003, 2002, 2001
Elite Traveler
"Wonders of the World: Machu Picchu", Juan Lazo, Best Guide - January 2004
World Travel Awards
"World's Leading Luxury Specialist Tour Operator" - 2003
"World's Leading Villa Operator" - 2003
Travel + Leisure Magazine
"Best Tour Operator and Safari Outfitter" - 2004 (#12), 2003 (#5), 2002 (#2), 2001 (#1), 2000 (#2), 1999 (#1), 1998 (#1), 1997 (#1), 1996 (#1)
"Top Guides in Africa" – Joseph Ndunguru, Gavin Ford - 2001
Conde Nast Traveler
"Readers' Choice Awards: Top 15 African Safari Camps"
Olonana and Chief's Camp - 2004
Chief's Camp - 2003
Chobe Chilwero -2002
"The World's Best Places to Stay," Gold List
Chief's Camp - January 2004
Chobe Chilwero - 2003
"The Greatest Travel Pros on Earth"
"A&K has access to places and people that other operators in China don't – including some of the top English speaking guides. Hatherly is a cultural encyclopedia, Chen a whiz with logistics." - 2003
"Reader's Choice: Top 20 Small-Ship Cruise Lines" - 2003, 2002, 2001, 2000, 1999, 1998, 1997
Gavin Ford, "15 Best Safari Guides" - 2002
Ecotourism Award – Special Mention - 1996
Conde Nast Traveller (UK)
"World's Best Tour Operator" - 2004 (#3), 2003 (#5), 2001 (#2), 2000 (#1), 1999 (#1)
Andrew Harper's Hideaway Report
"Favorite Hideway Resorts of the Past 25 Years", Chief's Camp - 2004
"Favorite Worldwide Travel Adventures", Olonana, Chief's Camp - 2004
"Previewing Heaven: 15 Worldwide Hotels with Drop-Dead Views", Chief's Camp - 2003
"Top 20 Hideaway Gems," World's Best Hotels, Resorts & Hideaways, Chief's Camp - 2002
Travel Agent Magazine
"Leaders in Luxury," Geoffrey Kent - 2002
World Travel & Tourism Council
Green Award for Corporate Social Leadership in Travel & Tourism - 2002
Town & Country
Gavin Ford, "Top Guides in Africa" - 2001
Queen's Award for Enterprise
(A&K Europe) - 2001, 2000
Chevron Conservation Award
Jorie Butler Kent - 1999
ASTA/Smithsonian
Environmental Award - 1992
ABERCROMBIE AND KENT is a member of

---
If you like the above tour program, you may also want to view
the following programs for comparison: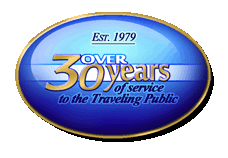 vacation@gardnertravel.com

OUR HOURS ARE
---
Monday - Friday
from 8:30am to 5:30pm
Central Standard Time
TOLL FREE
877-510-4653
or
817/788-5210
For more information e-mail us at vacation@gardnertravel.com

Gardner Travel Service, Inc.
Serving Dallas/Fort Worth and the World

Member

Traditional Service Values with a Southern Flavor!
SiteMap
Since 1979
© 1999 - 2012


---
---