TEXAS




FLORIDA




SOUTH CAROLINA




VIRGINIA



The

MOUNTAINS



T

he idea to add a quality golf planning service came to us naturally as many of our clientele that we have served in over the last 33 years enjoyed it

. GOLF has always had a place here within this company and the game, itself, has been in the family for many generations. In 1997, we introduced our web site and our golf packages were one of the first programs loaded. Since then we have served thousands of players in their quest for a quality game.












NEW MEXICO




ARIZONA




OREGON




SOUTH

of the

BORDER



Wherever we go, we load up our golf programs with the top courses in each area. Who wants to travel great distances to play something less than extraordinary? That is our goal- to offer the best of golf in each exciting market. We present opportunities for the budget-conscious player as well as those seeking the ultimate golf experience. And, we offer plenty of in-between programs to suit every player's budget.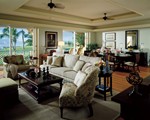 We offer the best of the South, as well as, some of the most beautiful resorts, casitas, villas and rooms in Arizona. We also offer a few special golf tours up and down the Pacific coastline that would satisfy even the most discriminate player. In addition, we can take you to some of the finest resort-style destinations in Florida- like PGA National and Innisbrook. Our programs are a collection of the finest in their league.

Our pages are complete with as much information for each package or tour that we can

provide in the way of course and resort descriptions, ranking/rating and (most importantly) the cost. In most cases, we have added all lodging and golf related fees and surcharges so that you have the opportunity to be fully informed before you request availability from us.


We hope to be of service to you in the near or not-to distant future when needing a one-call-does-it-all service. We can provide golf for one or 100 however, we still work one-on-one with our customers. And thanks to the Internet, we have met many of you

already from all across the planet. Many thanks to those that have come to know us as "the source" for their next golf vacation. To those of you that have not, we invite you to give us a shot! We have your game at heart.