SOUTHERNBREEZE
---
GOLF TOURS
'Catch a SouthernBreeze!'


Southern Breeze Golf Tours
© 1999 - 2010



PGA
---
SpectatorSeries
---

Attend these greatest of
Golf Events
with Tickets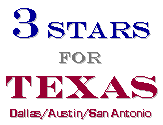 Golf Tour
S I G N A T U R E
S E R I E S
A Tour of
Texas' Best Links
A 6 Night Package Combining
the Best Golf Resorts in Texas
CLICK HERE
---
THE
---
C O L O R A D O
COLLECTION

RedSky!
CLICK HERE
Breckenridge

Keystone Summer!
CLICK HERE
Keystone
Cool Mountain Breeze!
Three Jewels of
THE SANGRE DE CRISTO
MOUNTAINS
Black Mesa/Taos Country Club/Angelfire Country Club
COOL SUMMERTIME ESCAPE!
to some of New Mexico's
finest links.
CLICK HERE



DALLAS/FT. WORTH, TEXAS
The Tribute
at the Colony

Dallas/Ft. Worth, Texas


Amenities:

7 oversized and uniquely appointed guest rooms with varyious bedding configurations
Elegantly appointed meeting rooms for formal or informal presentations.
Rooms feature authentic Scottish antiques and design- many overlooking the course.
Guest facilities include a fine restaurant and additional facilities for up to 150 attendees for larger conferences.
One English style pub featuring some of the finer Scotch whiskeys.

The Old Tom Morris Pub is a tribute to the life and achievements of Auld Tom Morris, who was born in St. Andrews, Scotland in 1821. At the age of 18, he began to make feather golf balls for Allan Robertson, who was the first true golf professional. In 1851, Tom was offered the position at Prestwick to design the course and became the official "Keeper of the Green." In 1853, Tom returned to St. Andrews to play Alan Robertson in a money match in which he won and became the best golfer in the world. Today over 70 golf courses bear his mark.

The Tribute's pub features a 19th Century, hand-crafted bar, that was shipped from Europe and helps create the ambience of a Scottish-style pub. The bar boasts an array of high quality, single malt scotches from some of the most remote places in Scotland. The Old Tom Morris provides the perfect place to enjoy a delicious meal, have a drink with friends or just relax after a great game of golf.

Add an extra game or two!
Allow us to make your
tee times for the following local
area courses:

The Tribute
at The Colony

Stay and Play... in the Scottish Tradition

---


Featuring The Tribute Golf Club

Created by acclaimed architect Tripp Davis, the Scottish themed Tribute Golf Club on the shores of Lake Lewisville pays magnificent homage to the birthplace of golf and its rich traditions. The Club's spectacular par-72, 6,972 yard links-style course was designed with the influence of great holes from such renowned Scottish links as St. Andrews, Muirfield, Troon and Prestwick. For those players fortunate enough to have experienced Scottish golf in the past, this is a real treat. The authenticity is amazing! A host of outstanding amenities complete this unique golf experience.

Now, The Tribute offers an exceptional and unique overnight experience in finely appointed and richly Scottish antiqued rooms that can measure up to the most discriminate tastes. Is this Scotland? Only an occassional mesquite tree will give it away. Each room has its own unique flavor- some with fireplace- all oversized with private or semi-private balconies to relax and reflect on your day's round. Very private, this is an excellent getaway for those seeking the Scottish golf experience. This is also a great place to spend a romantic weekend or hold an intimate business meeting- with a little golf mixed in.

"I would recommend this package to anyone in love with the game!"
Randy C. Gardner
President
Southern Breeze Golf Tours

3 Days/2 Nights includes:

Luxury Accommodations at The Club at The Tribute
2 rounds of golf per person at The Tribute (incl. cart)
Preferred (advance) tee times up to 120 days in advance
Use of all facilities at The Club
All taxes and lodging fees

CHECK OUT OUR NEW STROKE SAVER RATES (SSR)
Make your reservations outside 3 weeks
and enjoy bigger savings!!!

=2010 Season

Single
1 Plyr in room

Double
2 Plyrs in room

The Prestwick Room
1 King Sized bed and Balcony
with Golf Course view.

$579

$429

Additional night incl. golf

$289.50

$214.50

The Muirfield Room
2 Queen Sized beds and Balcony
with Countryside view.

$579

$429

Additional night incl. golf

$289.50

$214.50

The Carnoustie Room
2 Queen Sized beds and Balcony
with Golf Course view.

$579

$429

Additional night incl. golf

$289.50

$214.50

The Royal Troon Room
2 Queen Sized beds and Balcony
with Countryside view.

$579

$429

Additional night incl. golf

$289.50

$214.50

The St. Andrews Room
1 King Sized Bed, Golf Course View, separate Dining Area and Balcony with Golf Course View.

$659

$479

Additional night incl. golf

$329.50

$239.50

The Crowne Suite
1 King Sized Bed, Balcony with Golf Course View, Jacuzzi Tub, Walk-in Closet and Wood Burning Fireplace.

$709

$499



Additional night incl. golf

$354.50

$249.50

To request availability please check one or more of the rooms above.
Rates slightly lower for a Monday-Thursday stay.
A Southern Breeze Golf VALUE BUY!
ORDER YOUR TRIBUTE PACKAGE TODAY AND SAVE!
Requesting Availability
We will check your requested courses and accommodations for the date range that you may specify in the boxes below and reply back to you as soon as possible. Of course the more information that you can provide us, the closer we will be in matching your exact request(s). We will not knowingly sell or pass along your information that you provide to any third party for any reason (see Liabilities and Privacy Policy).

We are available to answer your inquiries in person Monday - Friday (except holidays) from 8:30am until 5:30pm CST (1-817-788-5210). Our typical response time for your email request ranges from 3 hours to as many as 72 depending upon the availability of onsite resourses and those of the golf clubs, country clubs and resorts/lodging establishments, as well as, any variations you may request from our listed programs. For those inquirers requesting a trip within two weeks of play, we will give you a priority due to your need to establish a plan. At any rate, we will respond to your requests as quickly as possible and as soon as we have all components of your package confirmable. Also, keep in mind that some of our golf packages are time sensitive requiring an advance purchase to receive the lowest available rates.
| | |
| --- | --- |
| Thank you for your request! | We look forward to serving your golf needs and wants! |
PLEASE PROVIDE YOUR INFORMATION
IN THE BOXES BELOW
I want to visit:
---

How many in your party
:
# of players
:



-
| | |
| --- | --- |
| Your email address: (e.g.: you@aol.com) | |
| | |
| --- | --- |
| | Room Preference: |
| | |
| --- | --- |
| Your phone number (with country, city, area codes): | |
| | |
| --- | --- |
| City/Town: | State/Prov.:Country: |
---
Please provide us with any other important information we may need to plan your trip.
Also, is there a course not listed here that you would like to play?
NEED AIRFARE? We have several different methods of locating your best rates:
PLEASE PROVIDE INFORMATION FOR MY AIR COSTS
As a full travel service provider, we can also provide you with total travel planning for this venture including airfare and rental car options. If you have provided your home city address, above, we would be happy to provide transportation pricing from your closest airport of departure. There is a preferred and reduced planning fee per ticket for our golf clientele.
I do not need air at this time.

---
I prefer the following vehilce type:
| | | |
| --- | --- | --- |
| COMPACT | MID SIZE | FULL SIZE |
| | | |
| LUXURY | COMPACT SUV | FULL SIZE SUV |
| | | |
| HUMMER | MINI VAN | 12 PSSGR VAN |
| | | |
| | | | | | |
| --- | --- | --- | --- | --- | --- |
| AVIS | BUDGET | HERTZ | NATIONAL | ALAMO | LOWEST |
I do not need a rent car at this time.
Please let me know about future unadvertised golf specials!
Your Privacy is also very important to us. If you elected to be listed with us by placing a checkmark in the box above then, you will be added to our maillist for up and coming specials that we receive throughout the year. We send our newsletter out every month or so to inform you of great buys or spectacular new entries to our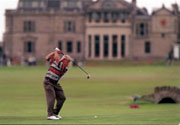 programs. If you do not elect to be on our maillist, simply do not check the above box and we will not add you to our list. We will not add you to any other maillist either. We do not sell or otherwise pass along any information that you may provide to to us in the process of completing your inquiry. For further information on your privacy please see Liabilities and Privacy Policy.
Response Preference:
| | |
| --- | --- |
| THANK YOU FOR YOUR INQUIRY! >>>>>>>> | |
Tell a friend about this page!
Your Name:

Your Email:


Their Name:

Their Email:




INSURE YOUR GOOD TIMES with RBC Insurance
This unique insurance policy covers your trip for illness, injury or death. It also provides for baggage loss (including golf clubs), delays and emergency medical and evacuation. Round rainouts are also covered in this fully comprehensive program. Protect your golf trip with RBC Insurance. For full details please click on the banner below:


GOLF PACKAGE LOCATOR
(LS) - low season (HS) - high season (YR) - all year
How to book our golf packages: Your reservations can be handled via e-mail if you prefer by completing the information above and clicking the REQUEST RATE button located immediately above. Or we will be happy to assist you over the phone. It will greatly assist our planners if you can provide 1). the specific package that you and your party are interested in, 2). requested dates for the package, 3). whether, or not, you will need air or rent car and, 4). your handicap and those in your party. Click on GOLF REQUEST to send us a general request in text form.

All prices are per person and include all lodging and golf-related taxes except where noted. We accept American Express, Visa, Mastercard, Discover Card or money order.

Terms and Conditions: Southern Breeze Golf Tours and/or Gardner Travel Service, Inc., shall not be held liable for any services provided, or to be provided, by any vendor. The client agrees that any claim(s) derived from the usage of such vendors shall remain the sole responsibility of such vendors and no action(s) may be brought against Southern Breeze Golf Tours and/or Gardner Travel Service, Inc.. Southern Breeze Golf Tours and its parent company, subsidiaries, and affiliates assume no responsibilities or liabilities in connection with the service of any air carrier, vessel, train, aircraft, motor vehicle, or any other conveyance which may be used, either wholly, or in part, in connection with the services ordered. Nor will any Southern Breeze Golf Tours and/or Gardner Travel Service, Inc., and its associates and operatives be responsible for any act, error, or omission, or for any injury, loss, accident, delay or irregularity which may be occasioned by reason of any defect in any vehicle, or through the neglect of any person engaged in executing the purpose for which tickets or coupons are issued, including, but not limited to, tour guides, vehicle operators, hotel administration and staff and/or golf course administration and staff. Southern Breeze Golf Tours and/or Gardner Travel Service, Inc., shall not be held liable in the event any itinerary or arrangements are altered by vendor or weather, act of terrorism or act of god. Prices subject to change without notice.
We can also package and assist in the following golf-themed trips:
CORPORATE EVENTS

CHURCH GROUPS
FRATERNITY/SORORITY/ALUMNI GETAWAYS

REUNIONS
RETREATS

BACHELOR PARTY GOLF OUTINGS




golf@gardnertravel.com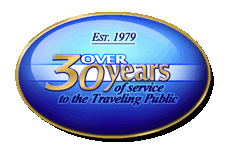 OUR HOURS ARE
---
Monday - Friday
from
8:30am to 5:30pm
Central Standard Time

TOLL FREE

877-510-4653
or 1-817-788-5210 for some parts of Canada


| | | |
| --- | --- | --- |
| | and | |
GOLF *

VACATIONS

* TOURS * LUXURY TRAVEL




Southern Breeze Golf Tours is a division of
Gardner Travel Service, Inc.