Traditional Service

+

Great Low Rates!

About the

CORONAVIRUS

pandemic and Our Committment to Carry On!
To all of our friends and associates that we have truly appreciated and fondly worked and collaborated with over these last 41 years (and counting...), we will to continue to offer our services during these trying times and act as your useful information source for the travel industry AND in such ways that we have been trained to do in our many years in the industry of travel and tourism.
We will continue to maintain our regular hours from 8:30am until 5:30pm CST from Monday through Friday (except holidays) for any assistance that we can provide to our clients, our vendors/suppliers and the general traveling public.
So, we will be here when you need us to be and we sincerely hope that you and your loved ones will once again take to the highways, byways and airways to enjoy all that this wonderful world has to offer. Until that time please stay safe and happy and we look forward to working with you on your next trip!
Randy C. Gardner
President

If all things do not occur harmoniously, your very important business objective can be compromised or worse...lost! We understand your needs for maximum efficiency when traveling to an important destination or business meeting. Our business-specific travel planners can be serious players in your day to day life. We can assist you and your associates in maintaining your sometimes vigorous and demanding schedule so that your customers appreciate your efforts, and good planning does not go unnoticed. Corporate Travel is our specialty. We have everything right here to provide you with a total travel management program.



With online services such as Expedia, Travelocity and Orbitz available to the everyday traveler why is a travel agent still needed to make my reservations?



In a perfect world, these programs work well. But, when is the last time you had to make changes to a reservation made by such services? Who do you call? Where do you start? One call to your travel agent still does it all including additional changes for your rent car and lodging. RELAX! You are in the care of a professional travel agent that truly appreciates being of service to you.

And, when flights are cancelled due to weather, equipment or extraordinary events we are as close as a phone call away. While the rest of the population is standing in long lines just to re-schedule or secure alternate flights you can work out all of the details with your travel agent and head straight to the gate.

Have you ever lost the value of a ticket due to rescheduling or cancellation? Not only do we keep score for you on those occassions but, in many cases, we are knowledgeable enough to re-utiliuze it for future travel. In today's ticketless society who keeps track? We do. Every one of your travel dollars count here. We know what the carriers would rather you did not know.

Do We Have the Low Internet Fares? YOU BET!
We can locate, access and ticket most of these type fares just as we would any of the published fares listed throughout our reservations system. Many of these fares offer optimal savings over published fares. Of course these type fares are usually more restrictive and, as such you will receive an objective presentation from your travel counselor as to whether or not, this type of fare truly fits your needs. The carriers have their own agenda. Our primary concern is to look out for you.

Our THOR Worldwide Negotiated Hotel Rates are second to none...
This program alone will save you substantial dollars from your trip budget. These are bona fide discounts provided by the world leader of corporate hotel discounting. Savings of anywhere from 10% to 50% can be obtained with each and every stay when you make your lodging arrangements through us. Select your property with confidence using THOR, the largest and best hotel consolidator in the world. These rates are also auto-loaded in our Sabre Connected automated reservation program.
Are you looking for an experienced business travel counselor?
Our counselors are tenured professionals serving the corporate business traveler since 1979. Their knowledge and experience is unsurpassed in the area - many averaging over 20 years in the industry. These dedicated individuals have made a successful career in corporate travel planning and have dealt with most every situation that you may have encountered in the past and many that you have not. Unexpected surprises can all but be eliminated with a friendly, familiar and knowledgeable travel professional at Gardner Travel Service. We've made it a profession knowing what you want. Find out more by e-mailing your inquiry to: biztravel@gardnertravel.com


Additional Services:
Deal directly with your own professional travel planner - no chance encounters with someone who is unfamiliar to you or your preferences.
Group/Conference Planning
Free delivery in the Dallas/Fort Worth area
Low Corporate THOR Rate Programs on most hotels and rent cars throughout the world
Full service Vacation Department offering some of the lowest rates available for tours and cruises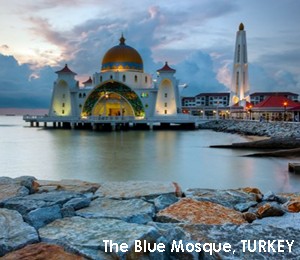 For your touring enjoyment we specialize in
The Globus Family of Brands

The Globus family of brands can create vacations with just the right balance of included features and free time, and along the way, tell the stories within every journey that bring your destination to life. It all comes together to give you the feeling of being a true local—not just a visitor. And Globus can do it all in four distinct ways. The GLOBUS Family of Brands includes:

Cosmos budget-style touring combines the freedom of independent travel with the benefits of group travel, all at an unbelievable value. Cosmos puts your European and North American travel dreams within reach.





Monograms is ideal for independent travelers who prefer just the right amount of support. This freestyle program offers 143 all-in-one independent packages that cover all the details, including hotels, transportation, sightseeing, and services of a professional Local Host.




Avalon Waterways sets the standard in river and small-ship cruising with the newest fleet - the most included shore excursions - the widest range of choices and extraordinary itineraries. From the waterways of Europe, China, Southeast Asia, Egypt and the Galapagos, you'll unpack only once, and you are free to take in your destination, your style.







We also specialize in

Collette Vacations

- a refined escorted touring experience. Enjoy the perfect balance of inclusions and affordability, culture and comfort, free time and expert guides. True adventures go beyond incredible destinations or inclusive packages. Collette delivers a sense of possibility across all seven continents.




Since 1918, Collette been sharing their love of travel. Today their worldwide travel collection features comprehensive land tours, river cruises, rail journeys, small group tours, family trips, garden holidays and more. With Collette, wake each morning on tour with a new experience in front of you, and when your head hits the pillow, you will know it has been an amazing day. Best of all - they seamlessly handle the details. All you have to do is enjoy the adventure!

We invite you to explore our many top quality, award winning and comprehensive tour programs. These fine world class itineraries were hand selected by our president, Randy C. Gardner, for their value, quality and operational merits and we offer both regional or multi-country touring experiences. Our rates are the lowest and most competitive anywhere. And we offer a price-match guarantee should you find it lower elsewhere. For over 35 years as professional travel consultants we continue to offer our traditional full-service assistance to our travelers. Should you have any questions about one or more of our programs please inquire. We

DO NOT CHARGE FEES

for any of our listed programs. In fact, we can typically provide a sizeable discount - one that will save you enough money to spend on the trip, itself.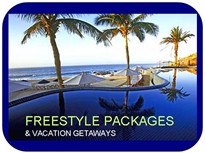 A gentle ocean breeze, seabirds circling overhead, the sand between your toes, the sound of the surf and not a care in the world. Our Freestyle and Independent package programs are designed to recharge your mind, body and soul. We offer a wide variety of vacation getaways to deserted beaches, tropical jungles, first-class resorts and villas and romantic experiences. Get lost in the moment with a Freestyle vacation getaway made especially for you. Whether you are single, a couple or you are looking for a trip for the whole family we can provide options to fit your dreams.

CLICK HERE for our
Freestyle and Independent package programs!
T
he idea to add a quality golf planning service came to us naturally as many of our clientele that we have served in over the last 35 years have enjoyed it. GOLF has always had a place here within our company and the game, itself, has been in the family for many generations. In 1997, we introduced our web site and our golf packages were one of the first programs loaded. Since then we have served thousands of players in their quest for a quality game.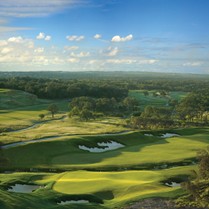 W

herever we go, we load up our golf programs with the top courses in each area. Who wants to travel great

distances to play something less than extraordinary? That is our goal - to offer the best of golf in each exciting market. We present opportunities for the budget-conscious player as well as those seeking the ultimate golf experience. And, we offer plenty of in-between programs to suit every player's budget.




We offer the best of Texas as well as, some of the most beautiful resorts, casitas, villas and rooms in Arizona. We also offer a few special golf tours up and down the Pacific coastline that would satisfy even the most discriminate player. In addition, we can take you to some of the finest resort-style destinations in Florida - like Sawgrass, PGA National, Doral, Innisbrook and Amelia Island. Our programs are a collection of the finest in their league.

CLICK HERE to visit our Southern Breeze golf packages!



6 REASONS TO USE A TRAVEL AGENT




as reprinted from TravelMarket Report






1. Travel agents offer guidance.




It's a scary world out there, and even seasoned travelers are a little nervous. Whether they're facing terrorism or just getting bumped from an airplane, travelers are more inclined to talk through their concerns, and get unbiased information, from a live agent. The tips we can give, the advice, those things you just can't get booking online.





2. Travel agents give you more for your money.




Agents have access to deals and promotions travelers do not. From cruise lines to hotels to tours, suppliers know their top travel agents and slip them upgrades, bonuses, special offers and early entrance tickets that make their customers feel special. And research shows they save customers an average $452 per trip.





3. Travelers are frustrated with online travel agencies.




Consumers are wising up. Online travel agencies (OTAs) often advertise one price and then tack on fees and other hidden charges, or restrictions and blackout dates in the fine print. And there is so much information out there – so many brands and new products – that the research is overwhelming. Among travelers who regularly seek information from an OTA when planning a vacation, only 13% were typically booking their reservations on OTA sites even in 2015, according to MMGY Global, compared to 36% in 2014.





4. Better customer service.




While OTAs have call centers to assist customers with basic site navigation, they offer little further support. Travel agents help during the booking process and stay with you to make sure all goes right. And when there is a problem, they are there to intervene—whether it's a supplier who doesn't deliver or an emergency that requires getting you out of harm's way quickly. And with an agent, you have someone advocating for you!





5. Deep knowledge of the destination, and personal understanding of your interests.




Agents often specialize in niche markets, so they can offer even more insight into a specific destination or segment of travel, like LGBT or destination weddings. And they spend a little time getting to know the customer, so they can make recommendations tailored to what you want to do.





6. Travel agents' customer base is skewing toward Millennials.




The percentage of travelers under the age of 35 who prefer to book their vacations through a travel agent increased 50% between 2014 and 2015, reports MMGY Global. They don't have time to wade through all the options, and they understand there is only one chance to make a vacation perfect. Just as they hire an expert to do their taxes or maintain their garden, they want a knowledgeable professional to help them make this most important decision.





Enlist the aid and services of a professional travel agent...

for the time of your life!