Since 1979


Traditional Service

+

Great Low Rates!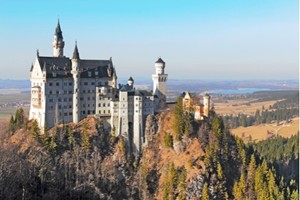 These multi-country European tour programs will provide a wealth of value as well as a worldly experience to some of the most interesting European cultural centers. And a majority of these itineraries also take you into the smaller out-of-the-way villages and townships for a taste of the "truest" traditions of old world charm. The dream of European travel is easily turned into splendid reality with our broad range of Europe escorted tours across a continent of "the ages." When it comes to experiencing Europe, we take you there in a variety of new ways. To truly experience a desirable place is to do it at the most desirable pace.

Orchestrated by the world's finest Tour Directors and remarkably knowledgeable local guides, our Europe multi-country vacations are designed to allow you to experience and compare a variety of cultures, take in the "must see" sights, and make the most vivid memories.



ENGLAND | IRELAND
| SCOTLAND | WALES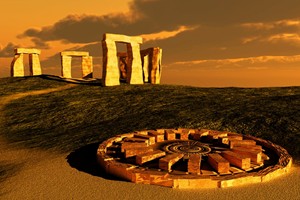 Merry Old England offers a vast array of history and culture. Depending on which guided vacation you choose, you might tour Belvoir Castle in Cambridge, behold the Changing of the Guard at St. Paul's Cathedral in London, view Shakespeare's birthplace at Stratford-upon-Avon, or marvel at the prehistoric Stonehenge.
Irish charm is world-reknown and the countryside is an absolutelt breathtaking. Depending on which Ireland vacation you select, you might enjoy the beautiful Garinish Island in Killarney, stroll through King John's Castle in Limerick, explore a charming rural life in Shannon, or travel by ferry to hear locals speaking Gaelic in the Aran Islands.
The Scottish heritage is deeply embedded and preserved. Depending on which Scotland vacation you select, you might hunt for the elusive Loch Ness monster near the town of Inverness, play some golf in St. Andrews, and stroll through the famous castle in the capital city of Edinburgh. These Scotland vacations showcase the most popular cities, as well as the area's most famous landmarks year-round.

FRANCE | GERMANY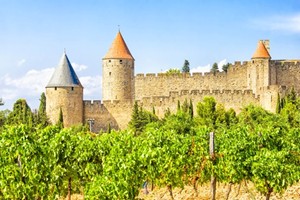 From the beautiful, azure seas of the French Riviera to romantic and vibrant Paris, France delights all the senses. Visit the historical Normandy Landing Beaches; join a candlelight procession in Lourdes, a renowned pilgrimage site; visit the famous Abbey of Mont St. Michel; witness spectacular views from the Eiffel Tower in Paris; and enjoy the castles in the Loire Valley—Château Chambord, Chenonceau, and Clos Lucé. But that's not all…Globus escorted tours offer you even more. Enjoy a wine tasting at St. Emilion, world famous for its wine, or at Marché Aux Vins in Beaune, capital of the Burgundy region. A special treat is an overnight in an authentic French château in the Loire Valley. Breathtaking landscapes, delicious cuisine, historical sights, fabulous wines, world-famous shopping, and so much more—it all awaits you in France!
Germany is synonymous with beer gardens, fairytale castles, medieval towns, and scenic rivers. With Globus, you'll experience the magic of Germany—from its vibrant cities to the enchanting Black Forest. See the must-see sights, such as the Glockenspiel and Marienplatz in Munich, King Ludwig's Neuschwanstein Castle, Kaiser Wilhelm Memorial Church in Berlin, the infamous cathedral in Cologne, and Nuremberg's Old Town. Cruise on the prettiest part of the Rhine River and travel the Romantic Road to visit the walled, medieval town of Rothenburg. Globus also takes you beyond the must-see sights and offers unique activities, such as an opportunity to enjoy a beer in the Cölner Hofbräu Früeh in Cologne and a stay at a family-owned hotel in the Black Forest, where you will learn about the cuckoo-clocks that make the area famous.

AUSTRIA | SWITZERLAND | CZECH REPUBLIC | SLOVAKIA | HUNGARY

An Austria escorted tour affords you many unique opportunities. Enjoy Vienna, once the center of the mighty Habsburg Empire, enjoy time cruising along the legendary Danube River, or tour the Sound of Music's lake country and Mirabell Gardens in Salzburg. For a truly unforgettable experience, combine Austria with other Alpine destinations or Eastern European countries.

Experience the rolling hills and majestic mountains of Switzerland. Tour Lake Geneva and enjoy the sights at the Interlaken area. You can also admire the Matterhorn or take your best shot at trying to blow an alphorn. For a truly incredible experience, combine Switzerland with other Alpine countries. lake country and Mirabell Gardens in Salzburg.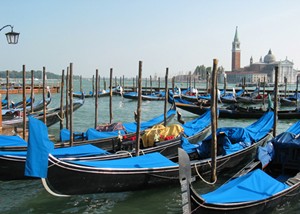 If you've always wanted to float down the canals of Venice, admire the original statue of David by Michelangelo in Florence, and visit St. Peter's in Rome, now is the time. From the most important must-see sights, like the Sistine Chapel, the Colosseum, the Roman Forum, St. Mark's Basilica, and the Doges' Palace with the Bridge of Sighs, we have a program that fits your desires. See Italy and experience the many flavors of this historic and cultural center of civilization.

GREECE |
TURKEY | CROATIA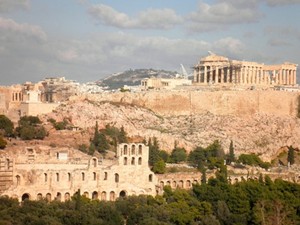 Enjoy the best of Greece and a taste of Turkey from Athens to Istanbul. Tour the Acropolis, Delphi, Marathon, Thebes and the ancient sanctuary of the god Apollo. Take a ferry ride across the Gulf of Corinth or an Aegean Sea cruise. Next, explore the Greek islands of Mykonos, Rhodes and Patmos. In Ankara, capital of the Turkish Republic since 1923, visit the Mausoleum of Atatürk and the Museum of Anatolian. From picturesque fishing villages to ancient historic ruins, our Greece & Turkey vacations are full of endless excitement.



SPAIN | PORTUGAL | MOROCCO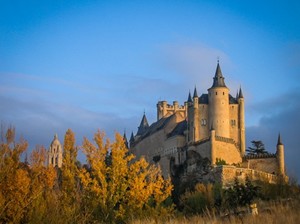 You might stop in the famous Guggenheim Museum in Bilbao or stroll the streets of Pamplona, the "City of Bulls." Peruse Madrid's Prado Museum or even pay respects at the tomb of Columbus at Seville's cathedral. These Spain vacations showcase the most popular Spanish cities and their most famous landmarks year-round. With excursions ranging in length, rate and itinerary, there is certain to be an offering for any preference.
Depending on which Portugal escorted vacation you select, you might stroll through Lisbon's longstanding Jeronimos Monastery, visit the Roman ruins of Conimbriga and its nearby archeological museum or tour Henry the Navigato's Promontory of Sagres near Cape St. Vincent. You might view a 13th-century castle in the charming town of Belmonte or stop at the mystical city of Fátima. These Portugal guided tours showcase the most popular cities and surrounding countries. They showcase Portugal's most famous landmarks year-round. With excursions ranging in length, rate and itinerary, there is certain to be an offering for any preference.



RUSSIA | SCANDINAVIA | ICELAND | ARCTIC CIRCLE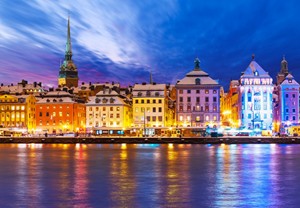 Explore the Baltic States, and Russia, spending time in exciting Moscow and regal St. Petersburg. And don't forget the scenic natural wonders of Scandinavia, including magnificent waterfalls and fjords. Here is our selection of vacations to the Baltic States, Russia, Norway, Sweden, Finland, Denmark and Iceland. From the scenic mountains to the beautiful coasts and from the pristine waterways to the historic cities, we have just the journey for you.

BOTSWANA | ZIMBABWE | TANZANIA | SOUTH AFRICA | KENYA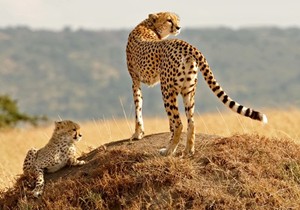 The wonder that is Africa. Whether you want to shop in the bazaars of the bustling African cities, ride a camel in the African desert, or quietly spy a leopard in the wild, you'll find the experience you're looking for on one of our many vacations in Africa. We know that your Africa guided tour is the chance to see and do new things. That's why we make sure you have plenty of opportunities to immerse yourself in the African lifestyle. With unique encounters like visiting a Maasai tribe or exploring a township in South Africa, and with special access to the must-see sights of Africa, you'll spend more time enjoying Africa's flavors and customs on a guided tour.

CHINA | THAILAND | CAMBODIA | VIETNAM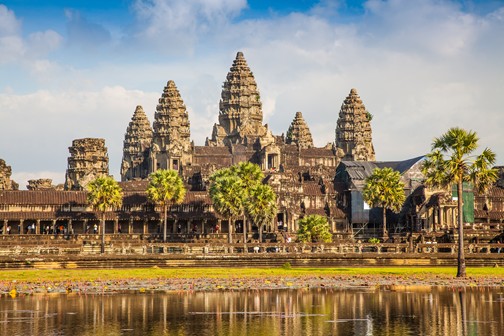 The delights of Asia are revealed in our many guided vacations to this intriguing continent. If you've ever wanted to walk the Great Wall of China or cruise the Yangtze River, then one of our China escorted vacations is the journey for you. Or perhaps you want to discover the history and culture of Japan, Vietnam, Thailand or Cambodia. Whatever tour you choose, you're sure to revel in the beauty of the many facets of Asia on an escorted tour.

AUSTRALIA | NEW ZEALAND | SOUTH PACIFIC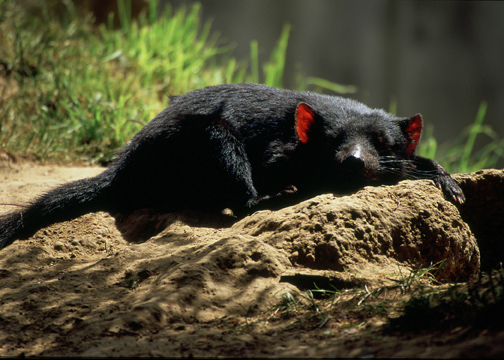 Head Down Under and experience unflawed beaches, rugged terrain, bustling cities and sleeping koalas. On a South Pacific vacation you can discover Australia's lively cities, New Zealand's charming towns or Fiji's fabulous coral gardens. Explore the Great Barrier Reef, the rugged Outback or learn about the Maori history on one of our escorted tours of Australia, New Zealand or Fiji.

Thoughts of Down Under bring to mind pristine beaches, rugged terrain, bustling cities and sleeping koalas. The following Australia vacation itineraries offer you all this and more. In Australia, enjoy escorted tours of Sydney, Cairns, Melbourne, Ayers Rock and Alice Springs or spend your time exploring the Great Barrier Reef, the rugged Outback or the beautiful bays. Choose your perfect Down Under experience!


From the spectacular national parks and sun-drenched California coast to the historic landmarks in the East and the charm of the South, we offer colorful and comprehensive touring opportunities throughout the United States. Experience New England's brilliant fall foliage, discover Alaska's breathtaking Denali National Park, sit in reserved seats at Nashville's Grand Ole Opry, visit the famous memorials in Washington DC, and take part in special events such as the Tournament of Roses Parade in Pasadena. Spend time with an Amish family; visit a bake shop to sample Hawaii's famous sweetbread; tour the Gloria Ferrer wine caves and enjoy their sparkling wines; take a buffalo safari in Custer State Park in search of bison, elk, and deer; and enjoy an exclusive performance by a professional historian at Williamsburg. These are just a few of the many highlights on our many escorted tours throughout the United States.
Scenic wonders, rich heritage, warm hospitality…all part of what makes Canada such an intriguing place to visit. Explore its picturesque isles and craggy shores in the east, dazzling mountain lakes and world-class resorts in the Canadian Rockies, cosmopolitan cities, and rugged Yukon Territory. Immerse yourself in the French ambiance of walled Québec, charming Scottish Nova Scotia, or very "British" Victoria. Come face to face with remote fishing villages, polar bears in the "Land of Nanook," intricate totem poles carved by First Nations people, breathtaking national parks, and historic sites. You'll enjoy the must-see attractions—plus special experiences you won't get anywhere else…tour a traditional sugar shack to learn how maple syrup is made, visit a dogsled facility to meet the huskies and their trainers, stop at the Royal Canadian Mounted Police Stables for an encounter with the "Mounties," and so much more.

CENTRAL AMERICA | SOUTH AMERICA

Sample the unique cultures of Central America & South America during these thrilling escorted tours to Costa Rica, Brazil, Argentina, Chile, Peru, the Galapagos Islands & the Amazon. In Central America, sample the scenic beauty of Costa Rica and tour a banana plantation before reaching Tortuguero National Park, Costa Rica's national park dedicated to protecting endangered turtles. In Rio de Janeiro, Brazil visit Sugar Loaf Mountain and the statue of Christ the Redeemer crowning Corcovado Mountain. You'll also be able see
Iguassu Falls from the Brazilian side. In Buenos Aires, Argentina,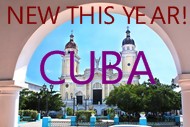 tour the Metropolitan Cathedral and the Cemetery of the Recoleta, the burial site of Eva Peron, before heading down to Bariloche in
Patagonia and taking a chairlift ride to Cerro Campanario. In Chile a guided sightseeing tour takes you to San Cristobal Hill and the 18th-century cathedral. With a perfect balance of guided tours and leisure time to enjoy these wonderful cities, these South America tours are filled with memories to last a lifetime.


IF YOU PREFER TO TRAVEL INDEPENDENTLY WITHOUT A SCHEDULED ITINERARY

PLEASE VISIT OUR: