Splendors
of the Nile
by

Abercrombie and Kent
---
---

Simply the Best
Splendors of the NILE
Including a Luxury Cruise on Sun Boat IV
11 Day Tour


'Splendors of the Nile'
is a comprehensive Connoisseurs program, exploring every highlight along the Nile in A&K style. Including a cruise on 'Sun Boat IV' and a visit to coastal Alexandria, this program explores this birthplace of one of the most glorious civilizations the world has ever known.
Born to Sail the Nile
Of the more than 200 cruisers now sailing the Nile, none surpass, in comfort, service or cuisine, A&K's own 'Sun Boat IV.'

We began with a simple idea: to create a spacious, technologically up-to-date and safety-conscious ship designed expressly for Nile cruising. No retrofits or renovations in our fleet: A&K ships were born to sail the sunny Nile.

'Sun Boat IV' has a large, inviting lounge lined with windows so you can sightsee as you relax over a cool drink or a game of backgammon. On a spacious sun deck atop the cruiser, comfortable lounge chairs surround the plunge pool, perfect for a refreshing dip under brilliant Egyptian skies.

Exclusive A&K docking facilities at Luxor, Aswan and Kom Ombo ensure that our ship is always conveniently located and easy to board.

In touch on holiday
We make the most of modern technology to help you keep in touch with the world outside the Nile Valley. A&K's Nile fleet has on-board Internet access, satellite television connections, and daily deliveries of international newspapers.

Relax!
It's our policy to ensure that all travellers on board a Nile cruise enjoy their stay in peace and comfort. Mobile phone use is not allowed on board, and smoking is permitted only in designated areas of the outer deck.


The A&K Advantage

A&K owned and operated offices in Cairo, Aswan, Luxor and Abu Simbel providing 24/7 support
Day trips to Alexandria and Abu Simbel
A&K's own luxurious Nile Cruiser, the 'Sun Boat IV'
A&K Exclusive! Headsets included for use in Cairo's Egyptian Museum and entrance into the Mummy Room, which greatly enhances your experience
A&K Exclusive! Private Nile River docking stations at Luxor and Aswan, which avoids the crowded public docking areas
A&K Egyptologists, renowned and highly acclaimed as the very best in Egypt
All à la carte meals in Cairo


Not included: travel insurance; any airfares; airport departure taxes; excess baggage fees; cost of obtaining passports or visas; gratuities to your guide; personal expenses such as meals, beverages or sightseeing not included in the itinerary; communication charges; laundry.

(B) Breakfast, (L) Lunch, (D) Dinner
DAYS 1-2: USA or Canada/Cairo, Egypt
Fly to Cairo, where you are met and transferred to your hotel.

Four Seasons Hotel


DAY 3: Cairo
Today visit the Giza Pyramids and their guardian, the famous Sphinx. Learn about Fourth Dynasty shipbuilding techniques as you walk through the Solar Boat Museum. Lunch today is at the Mena House Oberoi in the shadow of the Pyramids. This evening A&K hosts a welcome dinner.

Four Seasons Hotel B L D


DAY 4: Cairo
Arrive at the Egyptian Museum of Antiquities for a private tour before its doors open to the public. Inside, admire the world's greatest collection of ancient Egyptian artifacts, including the golden treasures of Tutankhamun's tomb and the fascinating Mummy Room. Later, visit Memphis and the Sakkara necropolis to see the world-famous Step Pyramid of King Zoser.

Four Seasons Hotel B L


DAY 5: Cairo/Luxor
Fly to Luxor and visit the awe-inspiring Temple of Karnak. After lunch on board 'Sun Boat IV,' explore the Valley of the Kings to see the tomb of Tutankhamun. Pay a specially arranged visit to the tomb of Seti I, normally closed to the public. One of the true gems of this journey, the tomb is the longest and deepest in the valley and features vivid paintings and reliefs on almost every inch of its vast surface. Continue your exploration with a visit to the Valley of the Queens before visiting the Temple of Queen Hatshepsut.

MS 'Sun Boat IV' B L D


DAY 6: Luxor/Denderah/Luxor
Cruise northward to Qena on a scenic route far from the crowds and other cruise ships. Visit the beautiful Ptolemaic Temple of the Goddess Hathor at Denderah, with its massive stone roof, dark chambers, underground passages and inscribed columns. Lunch is on board 'Sun Boat IV' as you cruise back to Luxor. On arrival, explore Luxor Temple, begun by Amenhotep III and completed by Egypt's most renowned pharaoh, Ramses II.

MS 'Sun Boat IV' B L D


DAY 7: Luxor/Esna/Edfu/Kom Ombo
Cruise to Edfu to explore the second largest and best-preserved Greco-Roman temple in Egypt, the extraordinary Temple of Horus, the falcon-headed god.

MS 'Sun Boat IV' B L D


DAY 8: Kom Ombo/Aswan
Disembark at Kom Ombo ("hill of gold") to visit the lovely Greco-Roman temple, uniquely dedicated to Haroeris (the sun god) and Sobek (the crocodile god). After lunch on the ship, take a tour of the Aswan High Dam, then board a motorboat for a short ride to the majestic Philae Temple on the Island of Agilika. Conclude your sightseeing with a visit to the granite quarries, site of the famed Unfinished Obelisk. Enjoy your afternoon tea, then sail around the Aswan islands in a felucca (weather permitting).

MS 'Sun Boat IV' B L D


DAY 9: Aswan/Abu Simbel/Cairo
Fly south to Abu Simbel and visit the two temples built by Egypt's longest-ruling pharaoh, Ramses II. Carved in the hill and decorated with magnificent colors and murals, these two temples miraculously survived thousands of years. In Cairo this evening, dine at your choice of one of the local restaurants carefully selected by A&K.

Four Seasons Hotel B L D


DAY 10: Cairo
Begin the day with a visit to the hilltop Citadel, a spectacular 12th century fortress, and explore the mosque and tomb of the Ottoman ruler Mohamed Ali. Later, a walking tour of Islamic Cairo takes you from one of the remaining gates of the city, Bab El Fotouh, to Khan El Khalili Bazaar for a traditional lunch. The balance of the day is at leisure. Experience Egyptian hospitality in person during tonight's farewell dinner at an Egyptian family's home.

Four Seasons Hotel B L D


DAY 11: Cairo/USA or Canada
Board your international flight. B

---

Consider An Upgrade:

A Four Seasons suite with spectacular views of Cairo (from $160 per person per night)

EXTEND YOUR STAY:
Not quite ready to end your holiday? For a more comprehensive visit to Egypt, ask about A&K's suggested extensions or to plan your own extension, "tailor made" as you require.

OPTIONAL SHARM EL SHEIKH POST-TOUR EXTENSION
This extension is recommended as an optional addition to your escorted Splendors of the Nile itinerary. It can be taken as shown here or revised to meet your individual requirements, when new prices may apply. Leave the city behind and bask in the sunshine and cool Red Sea breezes at Sharm el Sheikh.

Day 11: Cairo — Sharm el Sheikh
Fly to Sharm el Sheikh. Four Seasons Sharm el Sheikh B

Days 12–13: Sharm el Sheikh
Two glorious days of swimming, snorkeling, diving or unadulterated relaxation in stunning Sharm el Sheikh. Four Seasons Sharm el Sheikh B

Day 14: Sharm el Sheikh — Cairo
A quick stop in Cairo prior to travelling back home. J.W. Marriott Hotel B

Day 15: Cairo — USA or Canada
Bid farewell to Egypt as an early morning transfer returns you to the airport to board your international flight. B

---

YOUR LAND ARRANGEMENTS INCLUDE:

Hotel and cruise accommodations as indicated or similar, based on twin-bedded rooms and cabins with private facilities
Meals as indicated in itinerary
Á la carte dinners in Cairo
Cocktail party on board 'Sun Boat IV'
Round trip airport transfers
Bottled mineral water in sightseeing vehicles, in rooms or cabins and with included meals
Local beer, local wine and soft drinks on board 'Sun Boat IV'
Sightseeing as shown, including entrance fees
Services of professional Egyptologist-escort (resident Sun Boat Egyptologist for 3 persons or less)
Handling of two bags per person
All gratuities, except to Egyptologist-escort.


Launched in 1996, 'Sun Boat IV' is the newest addition to our fleet, and the epitome of Abercrombie & Kent's years of experience in Egypt. This 5-star cruiser carries a maximum of 80 passengers on four decks.

In the summer of 2001, 'Sun Boat IV' underwent a complete interior renovation ensuring its position as the Nile's premium cruiser.

A Welcoming "Home Base"
After an intriguing day of sightseeing on shore, 'Sun Boat IV' offers all the comforts of home - and a few more. Refresh yourself in the gymnasium on Nile Deck or in the Sun Deck plunge pool, then adjourn to the indoor lounge and bar on the Bridge Deck for a cool pre-dinner drink.

Service at the Highest Standard
Your Captain is skilled and experienced; crew members trained by A&K provide attentive service; and briefings and slide programs presented by your on-board Egyptologist add immeasurably to the enjoyment of your trip.

For Your Pleasure and Peace of Mind
Every aspect of life on board 'Sun Boat IV' has been designed to ensure that your stay is comfortable, safe and highly enjoyable. Prompt laundry service means you don't have to over pack. 'Sun Boat IV' is equipped with its own water purification system, and with fire alarm and sprinkler systems. Smoking is allowed on board, but restricted to one section of the lounge. Mobile phone use is banned aboard the ship.

'Sun Boat IV' & Cabin Amenities:

Launched: 1996
Passengers: 80
Cabins: 36 superior doubles (196 sq. ft.)
2 Presidential suites (468 sq. ft.)
2 Royal suites (638 sq. ft.)
All cabins face outside with two picture windows
Full bathrooms en suite, with shower and hairdryer
Individually controlled air conditioning
Color television
Internal and external telephone (with international line access)
Individual CD player
Mini-bar
A&K's Sun Boat Fleet Best on the Nile
The best way to ensure that your travellers enjoy the finest cruise experience on the Nile is to design, build and sail your own fleet of Nile ships - and that's just what Abercrombie & Kent has done. Of the more than two hundred Nile cruisers now sailing Egypt, none surpass, in comfort, service or cuisine, A&K's own 'Sun Boat III' and 'Sun Boat IV.'
An Essential Experience in Egypt
The Nile River is central to Egypt's past, present and future - the glittering blue ribbon on which her great cities, ancient temples and life-supporting agriculture are pinned. No trip to Egypt is truly complete without a Nile cruise, and Abercrombie & Kent's fleet of river cruisers were created to show you the country's best from a "mobile luxury hotel."
Born to Sail the Nile
---
We began with a simple idea: to create spacious, technologically up-to-date and safety-conscious ships designed expressly for Nile cruising. No retrofits or renovations in our fleet: the A&K Sun Boats were born to sail the sunny Nile. Both 'Sun Boat III' and 'Sun Boat IV' have large, inviting lounges lined with windows so you can sightsee as you relax over a cool drink or a game of backgammon. Spacious sun decks top each cruiser; here comfortable lounge chairs surround plunge pools, perfect for a refreshing dip under brilliant Egyptian skies. Exclusive A&K docking facilities at Luxor, Aswan, and in the future, Edfu, ensure that our ships are always conveniently located and easy to board.
International Cuisine
À la carte dining is a Sun Boat specialty. At breakfast, guests choose from a tempting buffet complete with cooked-to-order egg dishes, cereals, fresh fruit platters and plenty of hot coffee. Lunches are buffet style as well, with choices ranging from Middle Eastern flavors to Italian or French themes. Afternoon tea (in the style of the Ritz) is served in the lounge. At dinnertime, everyone is served in a single, leisurely open seating and the Sun Boat chefs truly come into their own, presenting elegant international menus with a gourmet touch.
Beverages
Local wine, local beer, bottled mineral water, soft drinks, coffee and tea are included throughout your cruise. Bars and dining rooms offer a broad selection of European, American and local beers, wines and liquors - you're always sure to find the perfect complement to your mood, beginning with the cocktail that welcomes you on board.
In Your Cabin
Accommodations aboard 'Sun Boat III' and 'Sun Boat IV' are also in keeping with the ships' relaxed resort atmosphere. All cabins and suites are outside-facing, with ever-changing Nile views and ever-fresh décor. From the down pillows on your bed to the deluxe toiletries over your sink, every detail has been chosen to help you feel at home. Sun Boat cabins are beautifully appointed. All have a private bathroom with shower and hairdryer, color television, in-house music system, internal telephone and mini-bar. Air-conditioning can be regulated with individual cabin controls.
Butler Service
Like to relax with a drink or a snack in your cabin? Simply ask: a Sun Boat Butler provides "room service" delivery of selected menus to your door.
In Touch on Holiday
We make the most of modern technology to help you keep in touch with the world outside the Nile Valley. A&K Sun Boats have on-board Internet access at a cyber-café, satellite television connections, and daily deliveries of international newspapers.
Entertainment on Board
A&K's Sun Boats sail with a good selection of classic movies and the latest video releases on their library shelves, in addition to board games, CD-ROMs and reference books on subjects of interest to travellers in Egypt. You can also look forward to a post-dinner performance of traditional folk song and dance, courtesy of the talented staff on board.
Relax!
It's our policy to ensure that every traveller on board our Sun Boats can enjoy their stay in peace and comfort. Mobile phone use is not allowed on board, and smoking is limited to a designated area in the lounge.
Medical Facilities
A&K's resident Fleet Physician is on call to passengers aboard any of our boats, 24 hours a day. Emergency medical kits are carried on board.
The price shown (USD) is per person, based on double occupancy, and does not include international or internal air.
PRICE PER PERSON 2010
Double Occupancy
MAY 08 -SEP 19
Single
Supplement
Balance of Year
Single
Supplement
Nile Deck
$ 6,575
$ 2,070
$ 7,165
$ 2,430
Main Deck
$ 6,715
$ 2,135
$ 7,305
$ 2,495
Bridge Deck
$ 6,815
$ 2,165
$ 7,405
$ 2,525
Promenade Deck
$ 6,915
$ 2,195
$ 7,505
$ 2,560
Presidential Suite
$ 7,815
$ 2,740
$ 8,410
$ 3,100
Royal Suite
$ 8,535
$ 3,155
$ 8,995
$ 3,515
Internal Airfare (Cairo/Abu Simbel/Aswan and Luxor/Cairo): $630
The price shown is in USD. Price is per person, based on double occupancy, and does not include international or internal air.
Departures are limited to 24 passengers. Please call us at 877-510-4653 to confirm the latest pricing and departure information.

---
ABERCROMBIE AND KENT
Splendors of the NILE
Including a Luxury Cruise on Sun Boat IV
11 Day Tour
| | |
| --- | --- |
| From $6575USD | Simply the Best! |
Prices are per person, based on double occupancy.
Offer subject to availability and change without notice.
Certain restrictions may apply. Airfares if included are based on departure from New York.
For year 2012, departures are subject to itinerary and price modifications.
OR CALL US AT
1-877-510-4653
ABERCROMBIE AND KENT
It's Simply The Best Way To Travel
---
Some people collect travel destinations the way others collect Biedermeier furniture or presidents' autographs.
What's come onto the market this year? Bhutan? Libya? Mongolia? Why not fly over this summer and add it to the collection?
Others travel for an entirely different set of reasons. Reasons which have less to do with collecting countries (who needs another trophy on the shelf?) than with gathering experience.
If you're a member of the latter group, you know that, at its best, a journey down the Sepik River or up Mount Kilimanjaro, across Provence or along the Antarctic Peninsula, can change you deeply in ways both tangible and intangible, acknowledged and unavowed.
However, when changing the way you look at the world is one of your travel objectives — when authentic experience matters more to you than casual acquisition — the travel company you choose has a tall order to fill.

That's where Abercrombie & Kent comes in.
Since 1962, A&K has been doing one thing exceptionally well. We specialize in matching unique people with unique places, and in providing the expertise and (unobtrusive) support that allows them to experience those places fully, at first hand and in their own personal style.
It's simply the best way to travel. And it requires a unique combination of local knowledge and global organization that only Abercrombie & Kent is equipped to provide.
The travel industry is filled with companies who own only their brochures and a handful of contracts with independent suppliers overseas. In contrast, A&K has its own network of offices (48 and counting) across the globe, staffed full time by A&K professionals. We own and operate luxury camps and lodges in remote destinations to ensure that our clients have access to the best.
And we draw on the knowledge, humor and creativity of an incredible team of staff members and local "friends of A&K," to bring you face-to-face with an Antarctic iceberg the size of Chartres Cathedral, or make it possible for you to walk around Chartres itself with an expert on its stained glass. To set you down for a private picnic a deux in the middle of the African savannah or give you and the children your own tropical island for a day.
Experience does count. Ours will make yours unforgettable.



A&K - The First Name in Luxury Travel

---
For more than forty years, Abercrombie & Kent (A&K) has been internationally recognized as the first name in luxury travel. Born in 1962 as a safari company in Nairobi, Kenya, A&K's unparalleled travel and tour operations now extend across the far and exotic reaches of the globe. A&K takes its travelers on extraordinary journeys-in extraordinary style-to more than one hundred countries on all seven continents. The company's tours and safaris span the globe from Africa to the Middle East, India and Nepal; from the Orient to Australia, New Zealand and the South Pacific; and from Europe to Central and South America and Antarctica. Forty-five destination management companies ensure the "insider access" that only a local staff can provide.

A&K's impressive and enticingly varied list of luxury and adventure holidays combine active days with comfortable, luxuriant nights. Small group escorted journeys allow guests to confidently travel to places they might otherwise hesitate to go on their own, with a choice of itineraries at varying levels of luxury. Family holidays are tailored to the interests, attention spans and abilities of all ages, with comfortable hotels and comforting meals, and, most importantly, a friendly guide who understands children. Tailor made private travel offers independent travellers meticulous attention to detail, safety and customer service. These lifestyle-oriented programs are one reason why A&K was honored at the World Travel Awards as "World's Leading Luxury Specialist Tour Operator."

Geoffrey Kent, who along with Jorie Butler Kent owns and operates A&K, was born-most fittingly-while his British parents were on safari in Zambia. Indeed, he spent much of his childhood on the African continent. In 1962, Geofrey Kent, along with his parent's Colonel John and Valerie Kent, formed Abercrombie & Kent.

In the 1970s, Geoffrey Kent, who by then had long been the Managing Director of the company, entered into a partnership with Jorie Ford Butler of Oak Brook, Illinois, to run A&K. They continue to travel the world in search of adventures that will surprise and thrill their guests. Under their passionate and visionary guidance-Geoffrey Kent serves as Chairman and CEO, Jorie Butler Kent as Executive Vice Chairman - Abercrombie & Kent represents the uncompromising best at every turn in the road.

With a philosophy that is governed in equal parts by the Kents' unswerving commitment to conservation and their mission to provide "memories of a lifetime," A&K goes to seemingly limitless lengths to design tours that offer privileged access and special insight. Further distinguishing A&K is the fact that the company owns luxury safari lodges in pristine wilderness areas, including Chief's Camp and Chobe Chilwero in Botswana; exclusive rights to camps with some of Africa's finest game-viewing; a fleet of comfortable, well-maintained ground transport vehicles; and the Sun Boats on the Nile. A&K also creates unique travel experiences built around the luxury trains of Venice Simplon-Orient-Express and the Royal Scotsman; the Road to Mandalay river cruiser and 29 canal and river cruisers in Europe; and the legendary Sea Cloud, the world's most beautiful sailing ship.

Abercrombie & Kent's headquarters are in Oak Brook, Illinois. Forty-seven offices worldwide, employing more than 1,700 travel professionals, offer unrivaled attention to detail, safety issues and service standards.

A deep-rooted concern for the natural world infuses each and every A&K trip: Geoffrey Kent and Jorie Butler Kent believe passionately in "high-yield, low-impact" tourism-adventure that respects the natural environment and benefits indigenous peoples. They are the founders of Friends of Conservation and the Abercrombie & Kent Global Foundation, established to address global environmental and conservation concerns. Among its achievements have been significant contributions to the preservation of Kenya's famed Masai Mara Game Reserve, as well as to anti-poaching and environmental education projects on all seven continents.


Abercrombie and Kent

is a

NON-FEE/no discount buy





We will not charge a fee for any/all tour planning for Abercrombie and Kent.

Our services are absolutely free when servicing this quality program. Additionally, no travel agent or web-based travel concern is allowed to discount when representing Abercrombie and Kent and any of its affiliated touring companies. Rest assured, you will receive the quality that you expect and the unique value of a well-designed tour program from the beginning and planning stage to the culmination of this exceptional journey.



Experience the Abercrombie and Kent Difference with Gardner Travel!





Simply the Best!



Recommend Magazine
"Best Africa/Middle East Tour Operator" - December 2004, 2003, 2002, 2001, 2000
Men's Journal
"10 Great Companies to Work For" - November 2004
Forbes
"Best of the Web" - April 2004, 2003, 2002, 2001
Elite Traveler
"Wonders of the World: Machu Picchu", Juan Lazo, Best Guide - January 2004
World Travel Awards
"World's Leading Luxury Specialist Tour Operator" - 2003
"World's Leading Villa Operator" - 2003
Travel + Leisure Magazine
"Best Tour Operator and Safari Outfitter" - 2004 (#12), 2003 (#5), 2002 (#2), 2001 (#1), 2000 (#2), 1999 (#1), 1998 (#1), 1997 (#1), 1996 (#1)
"Top Guides in Africa" – Joseph Ndunguru, Gavin Ford - 2001
Conde Nast Traveler
"Readers' Choice Awards: Top 15 African Safari Camps"
Olonana and Chief's Camp - 2004
Chief's Camp - 2003
Chobe Chilwero -2002
"The World's Best Places to Stay," Gold List
Chief's Camp - January 2004
Chobe Chilwero - 2003
"The Greatest Travel Pros on Earth"
"A&K has access to places and people that other operators in China don't – including some of the top English speaking guides. Hatherly is a cultural encyclopedia, Chen a whiz with logistics." - 2003
"Reader's Choice: Top 20 Small-Ship Cruise Lines" - 2003, 2002, 2001, 2000, 1999, 1998, 1997
Gavin Ford, "15 Best Safari Guides" - 2002
Ecotourism Award – Special Mention - 1996
Conde Nast Traveller (UK)
"World's Best Tour Operator" - 2004 (#3), 2003 (#5), 2001 (#2), 2000 (#1), 1999 (#1)
Andrew Harper's Hideaway Report
"Favorite Hideway Resorts of the Past 25 Years", Chief's Camp - 2004
"Favorite Worldwide Travel Adventures", Olonana, Chief's Camp - 2004
"Previewing Heaven: 15 Worldwide Hotels with Drop-Dead Views", Chief's Camp - 2003
"Top 20 Hideaway Gems," World's Best Hotels, Resorts & Hideaways, Chief's Camp - 2002
Travel Agent Magazine
"Leaders in Luxury," Geoffrey Kent - 2002
World Travel & Tourism Council
Green Award for Corporate Social Leadership in Travel & Tourism - 2002
Town & Country
Gavin Ford, "Top Guides in Africa" - 2001
Queen's Award for Enterprise
(A&K Europe) - 2001, 2000
Chevron Conservation Award
Jorie Butler Kent - 1999
ASTA/Smithsonian
Environmental Award - 1992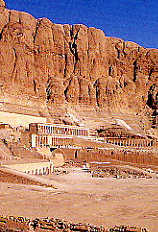 ABERCROMBIE AND KENT is a member of

---
If you like the above tour program, you may also want to view
the following programs for comparison
---
---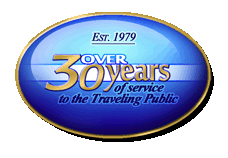 OUR HOURS ARE
---
Monday - Friday
from 8:30am to 5:30pm
Central Standard Time
TOLL FREE
877-510-4653
or
817/788-5210
For more information e-mail us at vacation@gardnertravel.com

Gardner Travel Service, Inc.
Serving Dallas/Fort Worth and the World

Member

Traditional Service Values with a Southern Flavor since 1979!
SiteMap
Since 1979
© 1999 - 2011