THE AMERICAS
---
CARIBBEAN
TOURS BY
REGION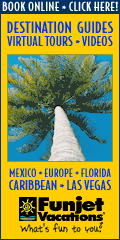 All you need is LOVE


everything else is INCLUDED
For FAMILIES, for SINGLES



for EVERYONE
HAWAII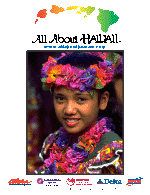 ONLINE
JUST NEED A
RENT A CAR?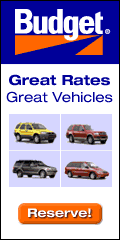 | | |
| --- | --- |
| WELCOME TO | GARDNER TRAVEL SERVICE! |
WELCOME TO OUR TOUR SHOP...
NO ENDLESS SEARCHING OR GUESS WORK

Sandals Ocho Rios
Resort & Golf Club
World's Most Glamorous Resort
Considered the true Garden of Eden, every modern-day Adam and Eve can indulge in a variety of temptations without paying the price. Reminiscent of a quaint Mediterranean village, Sandals Ocho Rios Resort & Golf Club is nestled between the lush St. Ann mountains and the Caribbean Sea. You'll discover a veritable Eden of your own, where the air is fragrant with jasmine and the tropical gardens are overflowing. This is a private sanctuary that's not only enchanting but breathtakingly beautiful.
A True Garden of Eden
Imagine floating like a butterfly in a hidden pool warmed by a Jamaican sun or sharing romantic moments together in our signature swim-up pool bar, serving unlimited premium brand drinks. And choosing from 7 categories of elegant guest rooms-each more luxurious than the next. And having so many sports to enjoy on land and sea, the only difficulty is deciding which to do first. Scuba diving and snorkeling along spectacular coral reefs. Tennis on courts naturally air-conditioned by refreshing sea breezes. Complimentary championship golf at the nearby Sandals Golf & Country Club. A free tour of Dunn's River Falls. You can do them all, or do nothing at all, whenever you choose.
Sandals Golf and Country Club
Enjoy the complimentary golf at Sandals' very own golf course as part of our"Stay at one, Play at Six" program. True to its name, Sandals Ocho Rios is just moments from Sandals Golf and Country Club, the most elite championship course on the island. You're welcome to play as often as you like, and courtesy transfers to the Club are provided.
Ocean of Dreams
The transparent sea that surrounds Sandals resort are Mother Nature's invitation to dive into an endless variety of watersports. You can sail away to a romantic rendezvous for two. Snorkel or scuba dive in water so clear that the dazzling colors of the tropical fish amaze you. Race sea breezes across the horizon on the water. And windsurf atop the waves like dolphins at play. Once you are at Sandals, everything's as free as the sea including top-of-the-line equipment and professional instruction and that includes the Caribbean's most comprehensive all-inclusive scuba diving programs. Visit our scuba page for detailed diving information.
Gourmet Dining Choices
You'll be tempted by more than a apple because Sandals Ocho Rios has four extraordinary ultra gourmet restaurants to choose from. Enjoy Continental favorites with impeccable white glove service, Northern Italian, a Southwestern steakhouse, and last but not least, you can satisfy even the heartiest appetite with a menu of local specialties. At Sandals Ocho Rios Resort & Golf Club, the culinary temptations are as numerous as the stars at night.

Complimentary dining and transfers to and from neighboring Sandals Dunn's River Golf Resort & Spa for a total of 4 additional restaurants.
Ocho Rios – Sandals Ocho Rios Resort & Golf Club
Sandals' Travel Value Includes:
Accommodations for 3 nights in hotel of your choice
Round-trip transfers between airport and hotel where indicated
Meals where indicated
Hotel taxes, service charges and surcharges, where applicable. Island departure tax not included
Portfolio of travel documents
Call for ongoing air and hotel specials: 1-877-510-4653!
All-inclusive luxury resort for couples only. The 237 rooms and suites are nestled between the lush St. Ann Mountains and the Caribbean Sea. Experience the pleasures of all the other Sandals resorts with the "Stay at 1, Play at 6" program. All-Inclusive Program includes: Nightly entertainment, water sports, tennis, chaise lounges/towels, and golf.
To view a full list of services and amenities of this resort
including rates and availability
please visit our



page HERE.
To see all of the SANDALS RESORTS
VISIT OUR COMPREHENSIVE SANDALS RESORTS MAIN SITE AT:
SANDALS RESORTS
VISIT OUR COMPREHENSIVE BEACHES RESORTS MAIN SITE AT:
BEACHES RESORTS
These two sites are best viewed with Microsoft Internet Explorer.

INDEX OF SELECT TOURS

We have indexed many of the top-quality escorted or freestyle tour programs throughout the world for the budget-minded traveler, as well as, those seeking the very best programs available. Each tour provides a detailed description of its contents, itinerary, rates and inclusions for viewing in the privacy of your home or office.

In addition, we are a member of VACATION.COM- the largest travel agency consortium in the world. Some of the best leveraged discount tour and cruise offers can be purchased through us using our affiliation with this consortium giant.
Or CLICK HERE to visit our TOUR INDEX
where you may choose your tour by category, date or price.

Our counselors are available to answer your travel questions and assist you in the selection process of the travel-related services that you seek. If you do not find all of the answers within our site please feel free to contact us by phone or an email. We are both honored and pleased that you have chosen to visit us. We hope to be of service for you and your travel needs in the not too distant future.
Thank you for visiting us on the web!
Sincerely,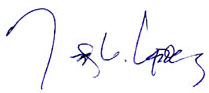 Randy C. Gardner
President
:rgardner@gardnertravel.com
OUR HOURS ARE
---
Monday - Friday
from 8:30am to 5:30pm
Central Standard Time
TOLL FREE
877-510-4653
or
817/788-5210
Traditional Service Values with a Southern Flavor!
Since 1979
© 1999 - 2014