---
---
PLAY AROUND SCOTTSDALE GOLF PACKAGE
| | |
| --- | --- |
| Hyatt House Suites by Hyatt | Top Courses! Great Rates! |
| | | | |
| --- | --- | --- | --- |
| | | | |
| TROON NORTH | KIERLAND | LEGEND TRAIL | TALKING STICK |

3 Days/2 Nights plus
includes:



Rounds as selected w/Cart per Player

Advance Tee Times

Accommodations at the Hyatt House Scottsdale in 1 or 2 bedroom suites

Breakfast Daily


Extra Nights and Rounds as needed

All Taxes and Fees




Play the Top Courses

in the Phoenix/Scottsdale Area
| | | | |
| --- | --- | --- | --- |
| | | | |
| GRAYHAWK | THE BOULDERS | THE PHOENICIAN | WE KO PA |
About Hyatt House Scottsdale
Hyatt House is an all-suite hotel dedicated to making life on the road convenient and comfortable...whether you're here for a day or two, or several weeks. At Hyatt Place each bedroom has a private bath, television, and a separate phone line with private voice mail!

Suite Specifics:
Spend just one evening in your very own living area with TV and videocassette player and you'll realize that there can be life on the road. If you're traveling with associates, it's the perfect place to work or hang out-a comfortable option you won't find just anywhere. Fresh coffee in the morning, ice anytime, a quick snack-little things that make a big difference when you're on the road. The kitchen is an added bonus for all. For those staying awhile, the fully-equipped kitchen provides additional variety as well as cost savings. Teamed with grocery shopping and restaurant delivery services, there's an option to meet any need.


Play the Top Courses

in the Phoenix/Scottsdale Area We can taylor your golf stay as needed!
Troon North



Since its opening in 1990, Troon North has become recognized as the Sonoran Desert's most acclaimed golf destination. Both courses at Troon North offer outstanding designs that blend naturally with the "lay of the land" in the heart of the high Sonoran Desert.

Monument Course
The Monument course, designed by the team of Tom Weiskopf and Jay Morrish, is the #1 rated public course in Arizona and Golf Magazine has rated it #6 in the country.


Holes: 18 Par: 72 Yards: 7,028 Rating: 73.3 Slope: 147


Pinnacle Course
The Pinnacle course is a tom Weiskopf design that opened in 1996. It carries a rating of #3 in Arizona and Golf Magazine has rated it #30 in the country.


Holes: 18 Par: 72 Yards: 7,044 Rating: 73.4 Slope: 147


TPC Scottsdale - Stadium Course



The hallmark of desert golf and named one of the "Top 10 Public Golf Courses in Arizona" by Golf Digest. This magnificent par-71, 7,216-yard Stadium Course was designed by Jay Morrish and Tom Weiskopf expressly to serve as the stage for the PGA TOUR's legendary FBR Open. Beautifully defined with bunkering, elevation changes, water features and desert landscaping. Although it's classified as a desert course, it's not target golf and is pretty player-friendly. It's more parkland or links-style as opposed to true desert target golf.



Holes: 18 Par: 71 Yards: 7,216 Rating: 74.6 Slope: 138

The Boulders






South Course
Designed by Jay Morrish, the South Course is a slightly a little more narrow than their North Course. Both courses are very similar in desert terrain and offer challenging play. Desert wildlife will be wondering through the cactus and desert brush so keep your eye out for some really amazing southwestern views.


Holes: 18 Par: 72 Yards: 6,726 Rating: 71.9 Slope: 140


North Course
Designed by Jay Morrish, the North Course is built right into the desert foothills and framed by ancient saguaros. Known for its rugged beauty and challenging play, each hole is a scenic wonder and desert wildlife is often seen darting into the rough.



Holes: 18 Par: 72 Yards: 6,811 Rating: 72.6 Slope: 137

Grayhawk



GRAYHAWK


Raptor Course
Designed by Tom Fazio, is host to the 1998 Anderson Consulting World Championship Tournament. Among Raptor's unique features is the 165-yard, par-3, 8th hole, which features a slightly hidden green and beautiful view of the McDowell Mountains. The 10th hole, which features a creek, runs from left to right in front of the green, which then flows along the right side of the fairway to a large lake near the tee.

Holes: 18 Par: 71 Yards: 7,135 Rating: 74.0 Slope: 136


Talon Course
Designed by David Graham and Gary Panks, was the first Grayhawk course built. Talon Features two lakes and water that comes into play on the island green of the 17th and 18th hole. A stunning five-level waterfall, unlike anything ever built in Arizona, separates the 18th hole from the 10th hole.



Holes: 18 Par: 72 Yards: 6,973 Rating: 74.3 Slope: 141

Eagle Mountain

| | |
| --- | --- |
| EAGLE MOUNTAIN GOLF CLUB | |




Designed by Scott Miller, this course is located in the southeastern foothills of the McDowell Mountains and is an innovative departure from the "target" style courses constructed in the desert in the recent past. Its layout takes advantage of a variety of land features: rolling hills, ridgelines, lush valley and washes, with a backdrop of prominent mountain outcroppings. In many instances, long extended views into untouched desert landscapes and area landmarks, such as Camelback Mountain, will be afforded. It is a strategic design, which asks the player to make choices relative to skill level.


Holes: 18 Par: 71 Yards: 6,755 Rating: 71.7 Slope: 139


Gold Canyon

| | |
| --- | --- |
| GOLD CANYON DINOSAUR MTN GOLF CLUB | |




Gold Canyon Dinosaur Mountain


Currently one of the top golf courses in Arizona, the Dinosaur Mountain course takes golfers farther into the desert environment, where a round of golf is exhilarating with spectacular vistas of the scenic Superstition Mountains. Ken Kavanaugh designed this course, which meanders through rugged yet beautiful terrain and invites golfers into a picture-postcard environment that challenges their game. The challenge and mystique of Gold Canyon will bring you back to play again and again.


Holes: 18 Par: 71 Yards: 6,584 Rating: 71.1 Slope: 140


Kierland



Designed by Scott Miller, this dramatic course is set apart from any other desert golf experience. Emerald green fairways are etched into golden colored desert grasses, sweeping over constantly changing elevations to flawless bent grass greens. More than three hundred bunkers guard the way, along with lakes, dry desert washes, and strands of desert trees. This course hosts 27-holes of golf.



<>Holes: 27 Par: 72 Yards: 7,017 Rating: 73.3 Slope: 133
<>


Las Sendas



This championship golf course is a breathtaking tribute to the Robert Trent Jones II style: over 150 acres if meticulously maintained bentgrass greens and lush fairways caressing the natural topography, offering incomparable variety, spectacular vistas, and world-class challenge. The design of a skill-challenging course and the preservation of the desert world exist in harmony. Each fairway and putting green accentuates the beauty of the untouched desert.


Holes: 18 Par: 71 Yards: 6,836 Rating: 73.8 Slope: 149

Legend Trail



Legend Trail is located at an elevation of more than 3,000 feet, where Saguaro cacti tower over a beautiful and challenging desert-style golf course, Legend Trail is described as the "Desert Gem of the Southwest," and is challenging enough to be highly memorable, yet natural enough to be relaxing. Each hole winds through forests of Saguaros and Palo Verde trees. This championship Reese Jones layout captures the spirit and soul of the surrounding desert.


Holes: 18 Par: 72 Yards: 6,800 Rating: 72.3 Slope: 135


The Phoenician



The Phoenician offers 27-holes of USGA championship golf and features 3 memorable nines, each named for its surrounding landscape - Canyon, Desert and Oasis. Pristine desert views, lush tropical scenery, water features, and all of the amenities that make golf a pleasure, await you during your round at The Phoenician. The Oasis and Desert courses are 12 years old; however the Canyon Course is only 4 years old. Each nine has its own beauty and really leaves you feeling like you played one of the most luxurious courses in the Phoenix area.


Holes: 27 Par: 71 Yards: 6,258 Rating: 70.1 Slope: 130

The Pointe at Lookout Mountain

| | |
| --- | --- |
| THE POINTE AT LOOKOUT MTN GOLF CLUB | |




Pointe Golf Club on Lookout Mountain was designed in 1989 by golf professional and golf course architect Bill Johnston. This beautiful resort layout waves its way through rugged terrain that borders the Phoenix Mountain Preserve and offers spectacular views of both Lookout Mountain and Squaw Peak. This is an exciting golf course for players of all skill levels as it presents the finest characteristics from both desert golf and traditional golf layouts. Hole #10 is the signature hole and has elevation changes over 175 feet.


Holes: 18 Par: 71 Yards: 6,535 Rating: 71.1 Slope: 131

The Raven at South Mountain

| | |
| --- | --- |
| THE RAVEN AT SOUTH MOUNTAIN GOLF CLUB | |




Taking a chance in Arizona with 6,000 pine trees and 45,000 bales of pine straw, golf course designers David Graham and Gary Panks created a golf course reminiscent of their favorite traditional layouts in the Midwest, and it worked out beautifully. The Raven features large greens and forgiving fairways with a network of sand bunkers and grass swells that add beauty and direction to nearly every hole. Raven has been rated #1 for service year after year. They also offer a misting system on all their carts as well as mango scented towels, which are very popular amongst all golfers.


Holes: 18 Par: 72 Yards: 7,100 Rating: 71.5 Slope: 130


Sunridge Canyon

| | |
| --- | --- |
| SUNRIDGE CANYON GOLF CLUB | |




SunRidge Canyon's 18-hole facility descends through one canyon and gently ascends through another in a striking 18-hole loop back to the clubhouse. The creative routing by course architect Keith Foster provides the special touch golfers appreciate in a desert layout-challenge, solitude, and open vistas. The fairways are generous and forgiving with carries over natural terrain kept to a nominal yardage. SunRidge Canyon encourages the strong player to balance length with finesse and patience.


Holes: 18 Par: 71 Yards: 6,823 Rating: 73.4 Slope: 140

Talking Stick



Although both courses are essentially flat, they sit in a position to take in spectacular views of Camelback Mountain, Pinnacle Peak, and the McDowell Mountains in the distance.

North Course
Credited by the design team of Ben Crenshaw and Bill Coore, The North course is an extremely long but fair test of golf featuring Scottish-style bunkers on what is basically a links layout.

Holes: 18 Par: 70 Yards: 7,133 Rating: 73.8 Slope: 125



South Course
The South course, also a Crenshaw/Coore design, has smaller green with bunkers that come into play more, especially around the greens.


Holes: 18 Par: 71 Yards: 6,833 Rating: 72.7 Slope: 129

Whirlwind



Devil's Claw Course
The Devil's Claw course nears the Gila River - Mesquite, Saguaro, Palo Verde, and Cottonwood blend with native grasses to recreate the Gila River as it was when the waters still flowed on the reservation. It's design is dominated by gradual elevation changes, multi-tiered greens, and challenging bunker design.


Holes: 18 Par: 72 Yards: 7,017 Rating: 72.8 Slope: 131



Cattail Course
The Cattail Course opened in the fall of 2002 and complements the Devil's Claw. While the Devil's Claw features high mounding and significant fairways elevation changes, its sister course, the Cattail derives its design challenges in the opposite direction, as deep canyons and pristine lakes dictate the design.


Holes: 18 Par: 72 Yards: 7,218 Rating: 73.4 Slope: 132


Wildfire



Palmer Course
The Palmer Course, designed by Arnold Palmer, this course utilizes the natural attributes of the land leaving a great idea of the natural desert untouched. Palmer uses this preserved desert to landscape his course with native plants including an abundance of the Saguaro cactus and Palo Verde, Ironwood, and Mesquite trees. The course features generous bent grass greens and sweeping fairways and is exceedingly playable for all ability levels.


Holes: 18 Par: 72 Yards: 7,145 Rating: 73.0 Slope: 128



Faldo Course
The Faldo Course, completed in 2002 and designed by Nick Faldo, features a par 71 layout sits on a 174-acre site, and offers a slight variation from typical Sonoran Desert-theme courses. It features generous fairways, large bent grass greens and tee boxes. The surrounding mountains and century-old saguaro cacti as well as 106 sand bunkers.


Holes: 18 Par: 71 Yards: 6,844 Rating: 71.6 Slope: 127

Octotillo



Ocotillo is a 27-hole golf course that incorporates seven miles of shoreline with lakes and cascading waterfalls as dominant features. Designed by Ted Robinson; the three 9-hole layouts (Blue, Gold, and White) flow rhythmically from start to finish. The Blue Course is the shortest of the three nines and boasts the most water. However, the White Course hosts long par 4's which offer the greatest challenge of all. And the Gold is an enjoyable mix of long and short par 4's with less water. The Gold Course is preferred for beginning and higher-handicap golfers. Ocotillo has the most water holes in the desert – 27-holes of traditional golf with water on 23 holes.
Your Host in Scottsdale
The Hyatt House Suites of Scottsdale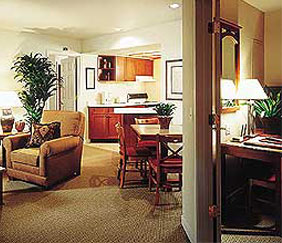 One Bedroom Suite:
One-Bedroom Suite makes any trip more productive and enjoyable. You can spread out and work in the living area with the full desk, data port (available at most locations), voicemail and business services. The kitchen is great for quick snacks. Your bedroom with bath and TV is separate from the rest of the suite...just close the door when working with associates. And you'll rest easy... because the extra space doesn't cost extra.
1 or 2 beds per suite plus sofasleeper

Two Bedroom/Two Bathroom(sm) Suite:
The Hyatt House Two-Bedroom/Two Bathroom Suite provides a terrific option for anyone traveling together...whether business associates, two trainees or a relocating family. Offering two separate bedrooms, each with its own bath, TV, desk and phone line joined by a common living area and kitchen, this unique suite provides complete privacy and substantial cost savings over the cost of booking two hotel rooms.
2/3 or 4 beds per 2-bedroom suite plus sofasleeper
Please note: Certain blackout dates apply
.

All guest suites have a sofa-bed.
All guest suites offer complimentary amenities including: Hot buffet breakfast daily, evening social Monday-Thursday from 5:30pm-7:30pm, wireless Internet and full business center.
We offer several package options and specials throughout the year!


We will send our

unpublished

quote to you with the lowest available package rates that we have negotiated with the resort.

PLEASE NOTE: Non-golfing occupants

stay free in suites with the above rates.





BRING THE WHOLE FAMILY!
Please call or request your desired information via email below.

OR JUST CALL US AND WE WILL GET YOU A QUOTE THE SAME DAY!

Requesting Availability
We will check your requested courses and accommodations for the date range that you may specify in the boxes below and reply back to you as soon as possible. Of course the more information that you can provide us, the closer we will be in matching your exact request(s). We will not knowingly sell or pass along your information that you provide to any third party for any reason (see Liabilities and Privacy Policy).
We are available to answer your inquiries in person Monday - Friday (except holidays) from 8:30am until 5:30pm CST (1-817-788-5210). Our typical response time for your email request ranges from 3 hours to as many as 72 depending upon the availability of onsite resourses and those of the golf clubs, country clubs and resorts/lodging establishments, as well as, any variations you may request from our listed programs. For those inquirers requesting a trip within two weeks of play, we will give you a priority due to your need to establish a plan. At any rate, we will respond to your requests as quickly as possible and as soon as we have all components of your package confirmable. Also, keep in mind that some of our golf packages are time sensitive requiring an advance purchase to receive the lowest available rates.
OR...
JUST CALL US MONDAY-FRIDAY FROM 8:30AM UNTIL 5:30PM (CST) AND WE WILL TAKE YOU FROM TEE TO GREEN ON THE COURSE QUALITY, ROOM/SUITE DESCRIPTIONS AND THE RATES AND AVAILABILITY.
1-877-510-4653

Tell a friend about this page!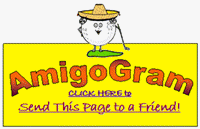 With Southern Breeze, you come first. If

when you play

is an important factor to you and your playing partners, we get there first. You can be assured that our tee times are generally

the best of the day

because we access the tee sheets well before the general public and usually 30-120 day days in advance.

And, although we are accustomed to serving foursomes and larger groups, we can also assist the single player in most cases. Our unique advance planning service insures that you play

when you want to

. Whether it is teeing it up at one of the many resort destinations that we represent or our individual and highly-ranked golf clubs listed throughout our web site, rest assured with a premium golf tee time from Southern Breeze Golf Tours.

How to book our golf packages: Your reservations can be handled via e-mail if you prefer by completing the information above and clicking the REQUEST RATE button located immediately above. Or we will be happy to assist you over the phone. It will greatly assist our planners if you can provide 1). the specific package that you and your party are interested in, 2). requested dates for the package, 3). whether, or not, you will need air or rent car and, 4). your handicap and those in your party. Click on GOLF REQUEST to send us a general request in text form.

All prices are per person and include all lodging and golf-related taxes except where noted.We accept American Express, Visa, Mastercard, Discover Card or money order.


We can also package and assist in the following golf-themed trips:
CORPORATE EVENTS

CHURCH GROUPS
FRATERNITY/SORORITY/ALUMNI GETAWAYS

REUNIONS
RETREATS

BACHELOR PARTY GOLF OUTINGS

GIFT CERTIFICATES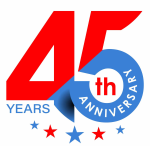 1979 - 2014


OUR HOURS ARE
---
Monday - Friday
from
8:30am to 5:30pm
Central Standard Time

TOLL FREE

877-510-4653
or 1-817-788-5210 for some parts of Canada


| | | |
| --- | --- | --- |
| | and | |
GOLF *

VACATIONS

* TOURS *

LUXURY TRAVEL
We love what we do because we do what we love!

Last updated: