---
---
'Catch a Pacific Breeze!
The
Oregon Coastliner
Golf Tour
S I G N A T U R E S E R I E S
Our 12th Year of Offering This Exceptional Golf Experience!

---
6 Days/5 Nights
Includes all golf, lodging and related taxes for the following:
1 round at The Reserve Vineyards Golf Club, Aloha, Or.
1 round of golf w/cart at Pumpkin Ridge Golf Club - Ghost Creek Course, Cornelius, Or.
1 rounds of golf w/cart at Sandpines Golf Links on the Oregon Dunes, Florence, Or.
2 round of golf at Bandon Dunes, Bandon, Or.
Lodging:
2 nights at The Homewood Suites, Beaverton, Or.
1 night at The Driftwood Shores Resort and Conference Center, Florence, Or.
2 nights at The Lodge at Bandon Dunes, Bandon, Or.

Depart any day
Day 1
Arrive Portland for p.m. checkin for 2 nights at The Homewood Suites, Beaverton.

Day 2
Morning tee time at The Reserve Vineyards Golf Club. Second night at The Homewood Suites, Beaverton.

The Reserve Vineyards Golf Club
Aloha, Oregon (site of the PGA Jeld-Wen Senior Tradition Tournament)
A challenging 36-hole golf facility located on the fringe of Oregon's wine country, just 20 minutes west of downtown Portland.

The Reserve functions under a unique format by which private members as well as the public are able to enjoy the full range of resort-style amenities. The Reserve features two wonderful and challenging courses set amongst rolling terrain, stands of timber, and Gordon and Butternut Creeks. The championship courses are designed by award-winning architects John Fought and Bob Cupp.Ridge a "must play".

The South Course
-designed by John Fought

The North Course
-designed by Bob Cupp


Day 3
Morning tee time at Pumpkin Ridge Golf Club- Ghost Creek. Then, depart for the coastline for an approximate 150 mile drive to Florence, Oregon, for checkin at The Driftwood Shores Resort Lodge for 1 night. Afternoon is free to relax or explore this most beautiful section of the Oregon coastline.

Pumpkin Ridge Ghost Creek
North Plains, Oregon (#5 Best rated courses by Golf Magazine)
The beautiful rural setting of Oregon's Washington County now host the two courses envisioned. Manicured fairways weave their way through forests of Fir and Oregon Big Leaf Maple; they touch but keep their distance from pristine Oregon wetlands; they stretch across open meadows in remarkable harmony with the land. The surrounding panorama is painted with views of mountains in all directions while the foreground is a constantly changing canvas of rich farmland. The golf courses and their setting combine for the ultimate aesthetic experience. • Hosted the 1996 U.S. Amateur Championship • Hosted the 1997 U.S. Women's Open Championship • "Golf Digest's #1 New Public Course, 1992" - Ghost Creek • "Golf Digest's #2 New Private Course, 1992" - Witch Hollow • 1993 & 1994 NIKE Tour Championships - Ghost Creek Course • Selected to the "100 Greatest Courses in the United States" - 1995 GOLF Magazine. Note: We offer a 'Stay and Play' package for this course:
See Pumpkin Ridge Stay and Play Package.

Day 4


Morning tee time at Sandpines Golf Links on the Oregon Dunes. Then, a leisurely afternoon drive to Coos Bay for check in at Bandon Dunes Resort.

Sandpines Golf Links on the Oregon Dunes
Florence, Oregon (#29 Best rated courses by Golf Magazine)
Nestled amidst the windswept sand dunes and towering pines, golf does not get any more breathtaking than Sandpines Golf Links. Sculpted by nature, this wonderful scene provided a delightful canvas for world-renowned golf course architect Rees Jones to create a magnificent array of holes.

Bringing the natural feel of the pine forest and crystal blue lakes into play on the outward nine gives one the feel of golf commonly found on the Monterey Peninsula or the woods of the Carolinas. The inward nine takes you back to golf's more traditional arena - the links land. Using the natural lay of the land, Jones brought the dune element to the forefront of the game from tee to green. Windswept yet generous, this track offers beginners and experienced golfers alike a chance to challenge their skills and indulge their senses.

Day 5
Morning tee time at Bandon Dunes Golf Course. Second night at Bandon Dunes Resort.

Bandon Dunes Golf Club
Coos Bay, Oregon

Golf Magazine, Top 100 You Can Play:
Pacific Dunes #1 / Bandon Dunes #5 / Bandon Trails #10

The first golf course at Bandon Dunes is a links course built on a beautiful stretch of sand dunes perched 100 feet above the Pacific Ocean on the Southern Oregon Coast. Designed by Scotsman David McLay Kidd, seven holes run along the edge of the bluff overlooking the beach and all eighteen holes offer breathtaking ocean views.

If you've never played in Scotland or Ireland, this may be the first chance you've ever had to play a true links course. The sand dunes and indigenous vegetation have been left untouched, creating a distinctly natural feel. Fairways and greens are large to allow for the prevailing wind.

Bandon Dunes is a walking only course where caddies are encouraged. You may also pull a trolley or carry your own bag. Carts are available for the physically challenged. A practice facility is located near the first tee.

The course tips out at 7,326 yards, with six sets of tees to guarantee golfers of all abilities a challenging and fair experience. Tees, fairways and greens are a bent/fescue blend, chosen because it allows us to keep the course firm and fast. The greens are kept at a comfortable speed and putt very true. Approach shots are best played by running the ball onto the putting surface.

Pacific Dunes, designed by Tom Doak. opened in 2001. It is remarkably different in character and shot making requirements. Pacific Dunes doesn't feel like it was built as much as it was discovered. Rippling fairways remain just as they were found and natural bunkers line the landscape as they have for centuries. The course emerges from shore pines to spectacular 60-foot sand dunes. When the wind blows, precise approach shots are a necessity. Pacific Dunes is short enough to give you hope, but rugged enough to test every facet of your game.

When Bill Coore and Ben Crenshaw began working in the sand to uncover our third course, they faced the challenge of following Bandon and Pacific Dunes. Opened in 2005, Bandon Trails begins atop a massive sand dune, quickly opens in to a sprawling meadow, works higher into the coastal forest, and finally returns to finish in the dunes. The course is enjoyable to walk and is a constant reminder of how the game was originally created among inland rolling dunes with dramatic ocean vistas.

* Rates are per person and based on double room occupancy at The Lodge at Bandon Dunes. The Lodge offers various rooms/suites and based upon availability, rates could be higher (or lower) than those listed above with a total of 6 different lodging categories ranging from Dune View Single to a 4 bedroom villa accommodating 4 to 8 players. At times when The Lodge at Bandon Dunes is sold out or if you so choose to reduce the cost of this portion of the tour, we can arrange alternative lodging nearby in Coos Bay.

Additional rounds can be added to any of the courses listed above. Caddies are highly recommended at Bandon Dunes. We can arrange either upon request. This itinerary may be modified upon request to included more/less nights.

Day 6
Morning tee time at Pacific Dunes Golf Course. The rest of the afternoon is free to make your way back to Portland for your return flight home. OR, you may wish to fly out of Eugene instead to save some drive time. Perhaps get in another 18 at Bandon Dunes Resort.

PUMPKIN RIDGE

Ghost Creek Course




SANDPINES

on the Oregon Dunes




BANDON DUNES

Pacific Dunes
Golf Course




Bandon Dunes
Golf Course
Rates per person for this tour:
Double accommodations (two on the trip) starting at $1795.00
Typical high season rate for staying in a

Dune Single guestroom

at The Inn at Bandon Dunes. Rates may be slightly higher depending upon accommodations grade/room type available.
The above starting rate is for high season stay and play from May - October. Low season rates available upon request.
YOUR ACCOMMODATIONS
---
---
Welcome to the newly renovated Homewood Suites by Hilton® Hillsboro/Beaverton hotel. This extended stay, all-suite hotel in Hillsboro/Beaverton was voted by guests the 2016 TripAdvisor Certificate of Excellence Award and is conveniently located in West Portland off HWY 26. It is close to many area attractions, within walking distance to Tualatin Hills Park & Recreation District and only minutes to Nike and Intel campuses. Discover an array of restaurants and shops or visit Oregon's wine country with ease from this Hillsboro/Beaverton hotel.

Enjoy the comforts of home in a two-room suite with a fully equipped kitchen and free WiFi. Start your day at this hotel with complimentary full hot breakfast each morning. Relax and unwind at Evening Social* with lite fare Monday through Friday while enjoying complimentary local Willamette Valley wines and Oregon beer in the newly renovated lodge. Take advantage of the new outdoor patio area, with two built-in grills and space for a family cookout. This is a great location to base in the Portland area to play both Pumpkin Ridge AND The Reserve Vineyards Golf Clubs.

FULL WARM BREAKFAST SERVED DAILY!

---
| | |
| --- | --- |
| DRIFTWOOD SHORES RESORT - FLORENCE | |
---
In the heart of the Oregon coast... Spectacular ocean views from every room... Ten miles of un-interrupted beach for strolling... Golfing, horseback riding, fishing, and the Oregon dunes nearby... And when you've come in from the beach, enjoy the heated pool and jacuzzi - or enjoy the view and a fine bottle of wine at the Surfside Restaurant and Lounge.

Just a short drive from the property is Sandpines Golf Links on the Oregon Dunes, where you will enjoy a very pleasant warm up round of surprisingly challenging golf before your next stop at Bandon Dunes. Play well here and you will be tuned up for Oregon's finest!
Hotel Highlights

Ocean Front Restaurant & Lounge
All rooms - Ocean Front, with patios/decks, refrigerators, microwaves, hairdryers, ironing boards & irons, coffee makers
Indoor Heated Pool & Spas
Kitchen units available
Guest Laundry Facilities
Rollaways - $10/night
Free High Speed Wireless Internet Access
---
| | |
| --- | --- |
| BANDON DUNES RESORT - BANDON/COOS BAY | |
---
Accommodations provide a refuge of relative seclusion. Chrome Lake Rooms offer double king and two-room suites. Lily Pond Rooms offer two queen beds, while the Lodge offers single rooms and two suites, many with dramatic golf course views. The new Grove Cottages are designed specifically for a foursome of golfers, with four private rooms and a shared parlor and patio. Located on the property are two full service restaurants, lounges, golf shops, hot tub, sauna, exercise room and locker rooms. A 32-acre practice center allows you to hone every shot required at Bandon Dunes and features a one-acre practice putting green and bunker practice area.
Accommodations:
THE LODGE
The Lodge at Bandon Dunes is the center of activity at the resort and includes 17 single rooms, each with one queen bed, and three 4-bedroom suites. Some rooms have golf course and ocean views, while others have views of the dunes and surrounding woods. Also located in The Lodge are the Gallery Restaurant, Tufted Puffin Lounge, Bunker Bar, fitness center and Lodge Gift Shop. Adjacent to The Lodge are McKee's Pub and the Golf Shop Pavilion.
LILY POND
The Lily Pond Rooms offer the best value for overnight lodging at Bandon Dunes. Just a wedge shot from the Lodge, a paved walking trail connects the Lily Pond Rooms to the Lodge and first tee at Bandon Dunes. A shuttle is available to take you to Pacific Dunes, the Practice Center, or any of our restaurants or lounges. The Lily Pond Rooms are very spacious and include two queen beds, a sitting area, fireplace, bathroom, and private deck overlooking the Lily Pond and surrounding forest.

CHROME LAKE
On the banks of Chrome Lake just a few hundred yards northeast of The Lodge, 21 secluded buildings welcome guests with two units downstairs and a two-bedroom loft upstairs.

Upstairs, each Chrome Lake Loft offers a spacious sitting area and two bedrooms. In the sitting area, a vaulted ceiling opens the room to two adjacent alcoves, one with a fireplace and the other that serves as a card room. Bedrooms include king beds and private bathrooms. Each loft overlooks the lake or surrounding forest.

Downstairs, each Chrome Lake Room includes two king beds, a private bathroom, fireplace, and a view of the lake or surrounding forest.

GROVE COTTAGE SUITES
In the spirit of Golf As It Was Meant To Be, these four-bedroom cottages are designed specifically to house a foursome. Grove Cottages include four bedrooms, each with a king bed, private bath and a parlor — the largest room in any of our accommodations at Bandon Dunes.

Built into each bedroom and parlor are floor-to-ceiling corner windows that offer pristine views of Round Lake to the east, the Lily Pond to the West, or a garden setting. Guests will enjoy an indoor fireplace and outdoor patio tucked into Bandon's natural landscape. The Grove Cottages are located just east of the accommodations at the Lily Pond and just south of those at Chrome Lake.
Rates are priced for 18 holes on any given day. For any additional holes played same day, approval must be received
by the golf pro at each respective course on day of play. Additional costs may be incurred for any additional holes beyond 18
and will be at the discretion of the golf pro.

THE ABOVE RATES ARE PER PERSON. EXTRA NIGHTS AND ROUNDS AVAILABLE UPON REQUEST.


Please call or request your desired information via email below.

OR JUST CALL US AND WE WILL GET YOU A QUOTE THE SAME DAY!

Requesting Availability
We will check your requested courses and accommodations for the date range that you may specify in the boxes below and reply back to you as soon as possible. Of course the more information that you can provide us, the closer we will be in matching your exact request(s). We will not knowingly sell or pass along your information that you provide to any third party for any reason (see Liabilities and Privacy Policy).
We are available to answer your inquiries in person Monday - Friday (except holidays) from 8:30am until 5:30pm CST (1-817-788-5210). Our typical response time for your email request ranges from 3 hours to as many as 72 depending upon the availability of onsite resources and those of the golf clubs, country clubs and resorts/lodging establishments, as well as, any variations you may request from our listed programs. For those inquirers requesting a trip within two weeks of play, we will give you a priority due to your need to establish a plan. At any rate, we will respond to your requests as quickly as possible and as soon as we have all components of your package confirmable. Also, keep in mind that some of our golf packages are time sensitive requiring an advance purchase to receive the lowest available rates.
OR...
JUST CALL US MONDAY-FRIDAY FROM 8:30AM UNTIL 5:30PM (CST) AND WE WILL TAKE YOU FROM TEE TO GREEN ON THE COURSE QUALITY, ROOM/SUITE DESCRIPTIONS AND THE RATES AND AVAILABILITY.
1-877-510-4653




Our 13th Year of Offering This Exceptional Golf Experience!


For additional information on this program please call:


1-877-510-4653

Tell a friend about this page!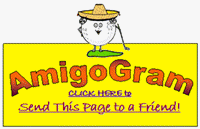 ---
RECENT TESTIMONIALS
---
"Just wanted to let you know that everything was wonderful. The weather was not perfect but we only had rain the first day and Bandon had gust up to 70 which made it interesting and the second day the winds were not so bad. Air Canada lost Roy's golf bag and we did not get it back until Monday at 4:00am in Florence. I just wanted to let you know that the Reserve Vineyards Golf Club went out of their way to accommodate us. They gave Roy golf shoes and clubs at no costs to us. The Residence Inn was outstanding as they were just as frustrated with the delivery of the golf clubs as we were and upgraded us to a 2 bedroom suite with a fireplace when we came back for the final night. Thanks for everything it was very easy traveling as everything was looked after."
Roy & Jan
"

We had a great time to trip to the coast of Oregon.

Thanks for the direction you gave us, and it helped us a lot. Bandon Dunes was the most beautiful place. On the second day of golf at the Pacific Dunes, we had to change the tee time to 6:30 a.m. to minimize the winds. Pull cart was compliments. The rental car we had was Suburban 4x4, and we were able to manage 6 golf bags, luggages and 6 passengers. Again, thanks for your fine service. take care."
Sohee



"
Everything was great with the trip!
Oregon is probably the most scenic State I've been in so far. The ride from Bandon over to Bend was magnificent. Going from the beautiful coast, thru the National Forest, stopping to see waterfalls, and then Crater Lake was awesome.
We met a couple that you dealt with also, Gary and Sally, I believe. They were from Boston and had a house in Jupiter, which is only 30 mins south of me. We played with them at the Reserve and he actually bought us lunch afterwards. He insisted because he has a nice day with us.
Everyone in Oregon was very nice, friendly people. Thank you again for all you did to make our trip successful.
Take care and enjoy the jam when you get it."
Joanne

With Southern Breeze, you come first. If

when you play

is an important factor to you and your playing partners, we get there first. You can be assured that our tee times are generally

the best of the day

because we access the tee sheets well before the general public and usually 30-120 day days in advance.

And, although we are accustomed to serving foursomes and larger groups, we can also assist the single player in most cases. Our unique advance planning service insures that you play

when you want to

. Whether it is teeing it up at one of the many resort destinations that we represent or our individual and highly-ranked golf clubs listed throughout our web site, rest assured with a premium golf tee time from Southern Breeze Golf Tours.

How to book our golf packages: Your reservations can be handled via e-mail if you prefer by completing the information above and clicking the REQUEST RATE button located immediately above. Or we will be happy to assist you over the phone. It will greatly assist our planners if you can provide 1). the specific package that you and your party are interested in, 2). requested dates for the package, 3). whether, or not, you will need air or rent car and, 4). your handicap and those in your party. Click on GOLF REQUEST to send us a general request in text form.

All prices are per person and include all lodging and golf-related taxes except where noted.We accept American Express, Visa, Mastercard, Discover Card or money order.


We can also package and assist in the following golf-themed trips:
CORPORATE EVENTS

CHURCH GROUPS
FRATERNITY/SORORITY/ALUMNI GETAWAYS

REUNIONS
RETREATS

BACHELOR PARTY GOLF OUTINGS

GIFT CERTIFICATES
greens@gardnertravel.com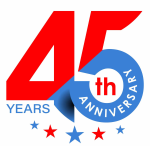 1979 - 2014
OUR HOURS ARE
---
Monday - Friday from 8:30am to 5:30pm
Central Standard Time

TOLL FREE

877-510-4653
or 1-817-788-5210 for some parts of Canada
| | | |
| --- | --- | --- |
| | and | |
GOLF *

VACATIONS

* TOURS * LUXURY TRAVEL


We love what we do 'cause we do what we love!
Last updated: