Day

1
OVERNIGHT FLIGHT
---
Prepare to see an Africa you've only known in your dreams, and one you never knew existed. Explore Kenya's wildlife, up close and personal, against stunning vistas across the plains of Africa.


Day

2
Nairobi, Kenya - Tour Begins
---
A continent of adventure stirs the soul in Kenya, the heart of safari country. Spend the night at Nairobi's first luxury hotel, the Sarova Stanley. Complement your journey with an opportunity to give back to nature with a "seedball." The compact balls of seed limit the cost of planting indigenous trees around the world. A moment of impact can grow into a lifetime of change, so toss your seedball out the window anytime during your journey.
Day

3
Nairobi - Aberdare National Park
---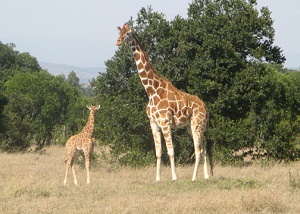 Set out in the central highlands to the mists of Aberdare National Park. Inside this isolated volcanic range, peaks reach as high as 14,000 feet. Indigenous forests surround you on all sides, and red soil drowns under brilliant waterfalls. Set your eyes on Mweiga Hill, where a welcome party of giraffes wait to greet you at your lodge. Overlooking the park, enjoy the lodge's amenities at leisure this afternoon. Unwind on a nature walk, or tee up for a round of golf – it's up to you.
| | | | |
| --- | --- | --- | --- |
| | | | |
Day

4
Aberdare National Park - Buffalo Springs Reserve - Shaba Reserve
---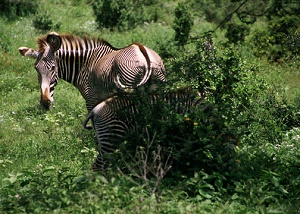 Discover the magic of the Shaba, Samburu and Buffalo Springs reserves – home to some of Africa's most exotic wildlife – particularly two species you can only find north of the Equator: Grevy's zebra and reticulated giraffe. Arrive at peaceful Shaba National Reserve, your home for the next two nights. This afternoon, head for Buffalo Springs – a starkly beautiful semi-desert that's a mecca for birds and wildlife. On your game drive in this remarkably serene landscape, see if you can spot the "Big 5" – lions, elephants, buffalo, leopards and rhinos.
| | | | |
| --- | --- | --- | --- |
| | | | |
Day

5
Shaba Reserve - Samburu NATIONAL Reserve - Shaba Reserve
---
Marvel at the striking contrast of sand, sky, and bush during a morning game drive inside Samburu National Reserve, a tiny gem of Kenya's North Country. Return to Shaba Reserve for lunch before heading out on an afternoon game drive. Bring your camera as you continue searching for the elusive "Big 5." Make sure to look up for the approximately 350 species of birds that call this region home. As the sun sets over the banks of the Ewaso Ng'iro River, enjoy a traditional Sundowner, and relish the chance to deepen your cultural experience. In the company of a Samburu tribe member, learn about the culture, traditions, and folklore of the Samburu region and its people.
| | | | |
| --- | --- | --- | --- |
| | | | |
Day

6
Shaba - Aberdare National Park
---
Journey to the forests of Aberdare National Park in the heights of the Aberdare Mountain Range. An amazing experience awaits you upon arrival to your lodge, The Ark. This incredible place is an experience all on its own. Surrounded by forest and wildlife, The Ark offers four viewing decks that make it easy to watch the game go by. Tonight, join your Tour Manager for a discussion about conservation efforts and anti-poaching measures in the region. Many animals visit the salt lick and the Ark's floodlit water hole throughout the night. So you don't miss any of the action, you can choose to be notified through the unique buzzer system of any wildlife sightings.
| | | | |
| --- | --- | --- | --- |
| | | | |
Day

7
Aberdare National Park - Lake Nakuru
---

To the middle of the Earth and beyond! Hit the road for a spectacular, mountain-kissed journey on the way to Nyahururu waterfalls. One of the Great Rift Valley's soda lakes, Lake Nakuru is a haven of ecological diversity surrounded by picturesque ridges and wooded, bushy grassland.
| | | | |
| --- | --- | --- | --- |
| | | | |
Day

8
Lake Nakuru
---
Wake up in the embrace of Nakuru's acacia forest. This is one of the continent's more perfect national parks. During this morning's game drive, make sure your binoculars are ready – this is rhino country. Find this park absolutely brimming with wildlife, on the ground and in the air. Regale in a true taste of Africa: a traditional breakfast prepared right in the bush. Unwind at your lodge before continuing your journey through the park on an afternoon game drive. Return just in time to witness one of Nakuru's unforgettable sunsets.
| | | | |
| --- | --- | --- | --- |
| | | | |
Day

9
Lake Nakuru - Masai Mara Game Reserve
---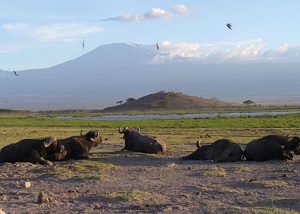 Welcome to the Masai Mara Game Reserve, Kenya's spot of spots for game viewing. Your tented accommodations in the Mara provide you with all the deluxe amenities of a proper lodge, with the added adventure of being on level with the wild. Graced with an astounding collection of wildlife including lions, giraffes, zebras and elephants, the Mara offers an unsurpassed safari experience on your game drive this afternoon. Enrich yourself in the culture during a visit to a Masai village (an enkeng in Maa, the Masai language). Tonight, indulge in a traditional bush dinner, complete with a Masai dance performance.
| | | | |
| --- | --- | --- | --- |
| | | | |
Day

10
Masai Mara
---
Ernest Hemingway said, "I never knew a morning in Africa when I woke up and was not happy." Wake up happy, refreshed, and ready for your morning and afternoon game drives through the grassy plains and rolling hills of the Masai Mara. The Mara thrives in the same ecosystem as the Serengeti and plays host to one of the greatest natural spectacles on the planet: the annual wildebeest migration. This is truly nature's greatest theater, where savanna, cloud shadows and amazing wildlife spot the horizon. During a picnic stop, take in the vast landscape and discover for yourself why the ancestors described this place as Mara, meaning "spotted" in Maa. After a Mara sunset, head over to your incredible tented camp and be lulled to sleep by the sounds of the animals in the distance.
| | | | |
| --- | --- | --- | --- |
| | | | |
Day

11
Masai Mara - Nairobi
---
Return to Nairobi and visit the farmhouse of Karen Blixen for a true Out of Africa experience. Have Rothschild giraffes eating right out of your hand (literally!) at the Giraffe Sanctuary. Get an up-close-and-personal meeting with these fantastic creatures while feeding them from a platform that stretches as far into the sky as they do.
Day

12
Nairobi - Amboseli National Park
---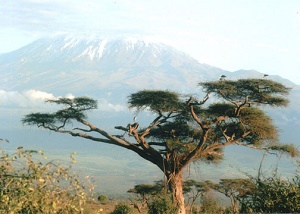 Open plains, free-running lions, roaming herds of elephants, and so many other animals take up the majority of the real estate in Amboseli National Park. Take to the plains for an afternoon game drive in the breathtaking aura of snowcapped Mt. Kilimanjaro.
| | | | |
| --- | --- | --- | --- |
| | | | |
Day

13
Amboseli
---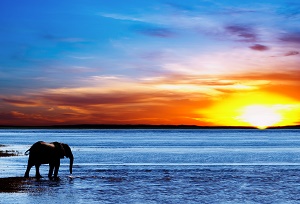 All of Amboseli is at your feet today during morning and afternoon game drives. Derived from the Masai word meaning "salty dust," this unique corner of Kenya is one of the best places in Africa to see hundreds of elephants up close. Wildebeests and zebras are ever-present, plus there's a good chance you'll see a cheetah and a hyena or two. Today is your last full day on the continent and your last chance to spot some more members of the elusive "Big 5." If you haven't tossed your "seedball" into the wilds yet, now's your chance to make an impact on the continent you've grown to love.
| | | | |
| --- | --- | --- | --- |
| | | | |
Day

14
Amboseli - Nairobi - Tour Ends
---
Return to Nairobi for your departure for home. You may choose to reserve a day room to freshen up prior to your flight.
PASSPORT & VISA INFORMATION



Certain countries require a minimum of 6 months passport validity. You are strongly urged to contact the appropriate consulate for details. Visit www.travel.state.gov for the U.S. State Department for the latest details about passports and visa requirements.



IMPORTANT

: We recommend that our clients traveling abroad take a photocopy of their passport and applicable visas. It should be packed separately from your actual passport and visa. We also recommend leaving a copy at home with your emergency contact.

DESTINATION FACTS & STATS

Time Zone
South Africa, Chobe and Victoria Falls are 7 hours ahead of Eastern Standard Time.

The currency of South Africa is the South African Rand. In Victoria Falls and Chobe, the currency is USD and the South Africa Rand.

Electricity

The electrical current in the countries visited this tour is 220-240 Volts. An adaptor (which changes the physical plug) and/or converter (which changes the electric current) are necessary if you plan to use an appliance with voltage different from the standard within the country you are visiting. Please note, if your appliance has dual voltage you may still need an adaptor for the plug. When packing your electronic items for travel, please review the converter electric current level to make sure it is the same or greater than the items you are planning on using. If you plan on utilizing or transporting a sleep apnea machine, please remember to pack an extension cord and adapter plug to ensure proper function.

Elevation

Johannesburg has an elevation of 6,000 ft above sea level.


is a global leader of world travel and Escorted Tours, offering 150 vacation choices on all seven continents. We are a family-owned business, now in our third generation of Sullivan-family ownership.

MISSION STATEMENT
Our whole purpose at Collette Vacations is to fulfill vacation dreams. Our daily goal is to deliver to our family of travelers the highest quality, best value and exceptional service, every time, everywhere. We strive to create extraordinary vacation experiences on all 7 continents. Our greatest reward is planning our clients' next trip.

The Collette Difference
IT'S IN THE DETAILS
---
Our

NO WORRIES

cancellation waver means you can cancel anytime prior to the day of departure and receive a

full cash refund

.

Add up the cost of hotels, transportation, meals, sightseeing and entertainment and you'll find what an

incredible savings

a tour offers.

On a tour, you'll find yourself saying, "I never would have thought to try that!" We work everyday to uncover those gems that make your vacation special.

Let our experience work for yours

.



Don't worry about planning the details

, getting directions, picking great hotels, or purchasing sightseeing tickets - we do that!

Our

tour managers

are with you from start to finish, taking care of every detail - and brightening your vacation with history and anecdotes that bring the destination to life. A Collette Tour means less time planning and more time enjoying.

You pack the bags - we'll lug them around! That's right - when you're on tour with us,

we take care of all luggage handling

... including the tip!



The Difference Starts at Your Door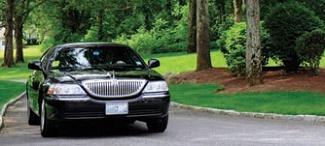 You've worked hard. You've earned a trip somewhere wonderful in the world. You're here, on this page, because you are already thinking about it.





We believe travel should be easy and convenient, from start to finish. That's why we have introduced our



Included Sedan Service:

Collette's roundtrip sedan service takes you from your home to the airport.
It's included with all air-inclusive journeys to anywhere in the world.
It's yet another reason to travel even more.
Not valid on group travel. Included in many U.S. cities within a 50 mile radius of more than 90 airport gateways. Service is available between 51 and 75 miles for a small fee. One transfer per room booking. Additional stops are not permitted on route. For parties of 3 or more alternate vehicles may be used. Other restrictions may apply; call for details.


Why Travel on an Escorted Tour?
---
We take the hassle out of travel, so you have all the fun. Here's how.





Our buying power gets you unbeatable value.




Our tours include your sightseeing, entertainment, admissions to museums and parks, great hotels and many meals, making it a hassle free experience for you from start to finish. Our hotels are centrally located, so you won't waste a second of your free time in buses or cabs. Even your luggage is managed for you.





We planned ahead, so Europe with us is still a bargain.




We can provide a vacation to Europe, for example, at 15% less than you would pay if you planned it on your own. There is no better time than now to buy a packaged vacation.





Imagine seeing Thailand for less than $90 a day, and that includes your hotel.




On our Thailand - Ancient Capitals and Countryside tour, you'll ride an elephant and cruise the Mekong River into Laos, just two unforgettable included experiences among 14 days worth of discoveries You'll also enjoy 26 meals on tour, including a dinner cruise on a rice barge. See the Golden Buddha, the ruins of Ayutthaya and Sukhothai, the colorful pageantry of a Hill Tribe cultural show - it's all included!





It's like traveling with a friend who knows the area.




Your tour manager will be with you every step of the way, handling the tedious details of travel, while you relax and enjoy the trip. They are seasoned professionals with in-depth knowledge about your destination and a passion for sharing it.





Our tour developers personally scout out the best for you.




They search for accommodations, restaurants, attractions and entertainment to assemble not only a fantastic trip, but create an entire experience that captures the spirit of your destination. Learn the secrets of Tuscan cuisine from a Florentine chef in Italy. Fly a kite in China. Feed a kangaroo in Australia. Our tour developers love creating those unforgettable moments that make your trip uniquely yours.





We've got something for everyone, from Branson to Beijing.




Collette Vacations travels to more than 150 destinations on all seven continents. We also offer Explorations by Collette, small-group tours with a maximum of only 16 - 24 passengers that wander off the beaten path. Explorations tours feature boutique hotels, outdoor activities and interaction with local people.



No Worries Protection Plan

What exactly is your cancellation waiver?


We have the best cancellation waiver in the industry-period. You can cancel your trip up until the day prior to departure for any reason - sickness, change of heart or any reason whatsoever-and you will receive a full refund, minus the small cost of the insurance. That's a cash refund, not a voucher or certificate. There's no risk when you book with Collette.





But isn't it expensive?




Not at all! Let's say you were planning to take our Italian Vistas tour for 13 days. The land-only waiver is just $170 per person. That breaks down to about $13.07 a day-just a little over eight euros! The land and air waiver is only $30 more. That's airplane peanuts compared to the peace of mind you'll enjoy.





Plus, you're covered on tour.




Our cancellation waiver and insurance plan covers you on tour. If you have to stop your trip or return home early, need medical assistance or evacuation, suffer a baggage loss or delay; or are delayed on tour for 12 hours or more, you're covered.





Testimonials:




My husband had an accident in New Zealand…He subsequently had to be transferred by ambulance to Invercargill (Southland Hospital) to have surgery on his leg. He spent one week in the hospital. I am so glad we always take out the insurance. This is our third trip with Collette and we always take out the insurance…In spite of the accident, we had a wonderful time in Australia and New Zealand up to Queenstown and we are very glad we took the trip. Genevieve Gallagher, Clifton Park, NY





We had one unfortunate problem; one traveler broke her ankle…Thank goodness I insist that my passengers take the insurance. Virginia Gratton, Greenport, NY





CANCELLATION WAIVER & INSURANCE PLAN
Exception: If you originally purchased non-refundable airline tickets, the Waiver does not provide a refund for the airline tickets, taxes or fees in the event of a cancellation or a return transportation benefit if you must return home early. The air waiver does not cover medical evacuation or additional expenses associated with a medical emergency.

The Waiver Fee does not cover any single supplement charges which arise from an individual's traveling companion electing to cancel for any reason prior to departure. In this case, the single supplement will be deducted from the refund of the person who cancels. Division of this charge between the two passengers involved is solely their responsibility. If insufficient funds are deducted from the canceling client, the traveling client will be charged the remaining portion of the single supplement.

Payment of the Waiver Fee (if chosen) must be received by Collette Vacations with your Deposit. The Waiver is non-transferable and valid for each applicant only.

Collette Vacations can assume no responsibility for and cannot be held liable for any wrongful, negligent or unauthorized acts or omissions of any travel agent or travel agency other than that of Collette Travel Service, Inc. itself, and its own employees.
SCHEDULE OF COVERAGES
MAXIMUM BENEFIT AMOUNT
PART A – Benefits Provided By Collette Vacations
Pre-Departure Cancellation Fee & Unused Services Waiver
Up to Trip Cost
PART B – Benefits Provided by the Insurance Company Listed Below
Accidental Death & Dismemberment
$25,000
Accident & Sickness Medical Expense
$25,000
Emergency Evacuation & Repatriation
$50,000
Travel Delay (Maximum of $100 per Day)
$1,500
Baggage and Personal Effects
$2,000
Baggage Delay
$200

PART B CONDITIONS & LIMITATIONS Certain exclusions and limitations apply and are detailed in the Certificate of Coverage. For example, coverage does not apply to: any sickness or condition of you, a Traveling Companion or an Immediate Family Member traveling with you that existed during the 60 days prior to the effective date of the coverages (this exclusion is waived if your plan payment is received by Collette Vacations within 7 days of your initial deposit/payment for your trip and you are not disabled from travel at the time your plan payment is received), suicide, normal pregnancy, war or any act of war, mental or nervous disorders. A Traveling Companion is defined as a person booked to share accommodations in the same room with you during your trip. Sickness or injury must require care by a Physician and must commence while the Travel Protection Plan is in effect for you. This plan does not cover a loss that results from an illness, disease, or other condition (of you, an Immediate Family Member, Traveling Companion or Business Partner), event or circumstance which occurs at a time when this plan is not in effect for you.
Part B of this plan is underwritten by: Stonebridge Casualty Insurance Company, Columbus, Ohio 464-03

Where to Present Part A Claims
To request a refund under the Cancellation Fee and Unused Services Waiver, please send any unused
airlines tickets (only if purchased from Collette Vacations), a doctor's note or medical documentation and a written request to:



Collette Vacations
ATTN: Customer Service Department
162 Middle Street
Pawtucket, RI 02860

If cancellation occurs prior to departure, contact the Collette Vacations Reservations Department.

When a client cancels prior to departure any due refunds are processed through the booking agent. Agent commissions are not protected if cancellation occurs prior to departure.

All Inquiries and Claims under Part B should be reported to the Plan Administrator:



Trip Mate*
9225 Ward Parkway, Suite 200
Kansas City, MO 64114
Tel: 800-888-7292
*In CA, dba Trip Mate Insurance Agency
CANCELLATION WAIVER & INSURANCE PLAN PRICING (Per Person)
Land Only Clients
$30 for all domestic escorted tours under 6 days
$110 for all domestic escorted tours of 6 days or more
$110 for all international tours 9 days or under (except cruises, Canadian Rockies Train Tours, Australia, New Zealand, South America, Africa & Egypt)
$170 for international tours 10 days or more (except cruises, Canadian Rockies Train Tours, Australia, New Zealand, South America, Africa & Egypt)
$195 for all Australia, New Zealand, South America, Africa & Egypt
$205 for all cruises and Canadian Rockies Train Tours
When purchasing pre and post night accommodations, including optional extensions, the number of days will be added to the total number of tour days, and may subsequently alter your waiver fees. Please confirm with your reservation agent at time of booking.
Air Inclusive Clients
(air is purchased through Collette Vacations)
$60 for all domestic escorted tours under 6 days
$140 for all domestic escorted tours of 6 days or more
$150 for all international tours 9 days or under (except cruises, Canadian Rockies Train Tours, Australia, New Zealand, South America, Africa & Egypt)
$200 for all international tours 10 days or more (except cruises, Canadian Rockies Train Tours, Australia, New Zealand, South America, Africa & Egypt)
$225 for all Australia, New Zealand, South America, Africa & Egypt
$235 for all cruises and Canadian Rockies Train Tours
The Cancellation Waiver fee with air can only be purchased by individuals who have purchased air through Collette Vacations.


Collette Tours is a NON-FEE buy!
We will not charge a fee for any/all tour planning for Collette Vacations.
Our services are absolutely free when servicing this quality program. Rest assured, you will receive the quality that you expect and the unique value of a well-designed tour program from the beginning and planning stage to the culmination of this exceptional journey.
Experience the Collette Difference with Gardner Travel!

IT'S CALLED WORRY-FREE TRAVEL
AND IT MEANS OUR PEOPLE TAKE CARE OF EVERYTHING SO YOU DON'T HAVE TO!