Napolean:
Canal and River Cruising
by

Abercrombie and Kent




---
---


Simply the Best

'Napolean': Vallee du Rhone and Provence
7 Day Tour



With year-'round sun warming lavender fields and Mediterranean shorelines, and an ancient culture dedicated to supplying every need of mind, body and soul, Provence and the South are blissful places for rest and relaxation.

These are the lands of olive oil and honey, rosemary and sunflowers, hilltop villages and cypress avenues. Van Gogh painted here, and here the Popes fled to escape the turmoil of 00th century Rome. In recent years, Provence has become a potent symbol of "the good life," and every visitor would agree that there's something magical in the Proven?al air.

Canal and river cruising is one of the most relaxing and intimate ways to experience the beauty of Europe, without crowds and in great comfort. For those who appreciate fine food and wines, peaceful vistas and an exciting new destination each day without ever leaving "home," this has become a favorite way to celebrate a special birthday, anniversary or time together as a family.

Luxury barge 'Napoleon' is one of Europe's finest vessels. This year she cruises from Tournon/Tain l'Hermitage in France's Rhone region to Arles in Provence, a diverse itinerary that passes from chateaux and sleepy vineyards to the sun-drenched landscapes of Van Gogh and the monuments of the Roman Empire.

'Napoleon'


---

Passengers: 12
Crew: 6-7
Length: 129 feet
Width: 17.5 feet
Cabins: 6 twin/queen, all outside facing staterooms with en-suite bathrooms

(B) Breakfast, (L) Lunch, (D) Dinner


ITINERARY
This cruise departs every Sunday from

April 4 - October 30




SUNDAY


---

With the purchase of rail transfers, chartering parties are met at their Paris hotel and transferred to the rail station for the train to Valence. Join 'Napoléon,' moored at Tain l'Hermitage, where a welcome reception awaits. Later, attend a wine tasting at Ferraton Père & Fils and enjoy dinner on board the barge.

'Napoléon' Barge D




MONDAY

---

After breakfast, relax on deck and watch the beautiful scenery of the Rhône Valley glide by. At Viviers, your overnight mooring, take a walking tour through town and, time permitting, enjoy a game of pétanque with the barge crew.

'Napoléon' Barge B, L, D




TUESDAY

---

In the fortified medieval market town of Nyons, the olive producing capital of France, visit an 18th-century mill and a lavender distillery. After lunch in Grignan, learn about truffles at a local farm and taste the area's famous "black diamonds," the world's most expensive mushrooms. Rejoin 'Napoléon' and cruise to St-Etienne des Sorts.


'Napoléon' Barge B, L, D




WEDNESDAY

---

Visit Château de la Nerthe to taste the wines of Châteauneuf-du-Pâpe, followed by a leisurely lunch on board. Cruise to Avignon, where you embark on an excursion to Pont du Gard, part of an ancient Roman aqueduct that is three levels and stands almost 165 feet high.


'Napoléon' Barge B, L, D




THURSDAY

---

A guided walking tour in Avignon includes the Palace of the Popes and the Cathedral of Notre Dame. After lunch on board, 'Napoléon' cruises to Arles during the afternoon for an excursion to the cliff-top village of les Baux-de-Provence.


'Napoléon' Barge B, L, D




FRIDAY

---

Set out on a walking tour of Arles, where Vincent Van Gogh lived in 1888 and 1889. 'Napoléon' cruises to Vallabrègues during lunch. Afterward, visit St-Rémy, a haunt of Van Gogh and the birthplace of Nostradamus. Then enjoy an olive oil tasting at a traditional 18th-century Provençal

bastide (country house) before a special farewell dinner on board.


'Napoléon' Barge B, L, D




SATURDAY

---

Disembark after breakfast and transfer to the rail station in Avignon.




EXTEND YOUR STAY IN PARIS:


Pre- and post-cruise hotel accommodation can be arranged at Le Parc Sofitel Demeure. Prices available on request.

'Napoléon' can travel in tandem with 'Hirondelle,' 'Fleur de Lys' and 'Amaryllis' to accommodate larger groups.

PRICE PER PERSON

Cruise arrangements

Apr 04 - Oct 30
Double occupancy..... $5,500
Single supplement..... $1,375
Six-night charter*..... $66,000

* Please ask about special prices for charters with 8 to 11 passengers.

Roundtrip Rail Transfers..... $300

Special Routes: Chalon-sur-Saône to Tain l'Hermitage on Apr 04 and Sep 05; Avignon to Lyon on Jun 13 and Oct 17; Lyon to St-Jean-de-Losne on Jun 20 and Oct 24; St-Jeande- Losne to Lyon on Jun 27; Lyon to Avignon on Jul 04; Tain l'Hermitage to Chalon-sur-Saône on Aug 15; Macôn to St-Jean-de-Losne on Aug 22; St-Jean-de-Losne to Macôn on Aug 29. Contact A&K for details.

Please check with A&K for our special international airfares.

Note: This route is run in reverse on alternate weeks.

For hotel sailings with purchase of rail transfers, guests meet on Sunday at the Mercure (Hotel) Paris Gare de Lyon, one hour prior to train departure.

A&K RECOMMENDS ...
Extend your stay with pre- and post-cruise hotel nights. Contact A&K for details and pricing.

6 nights | Sunday departures | Hotel and charter sailings | Children under 12: charters only With transfer purchase, departs from the Paris hotel chosen by the charter group: Sunday, 12:00pm

Child Policy: On non-family programs, unless otherwise indicated on the individual program page, a minimum age of 10 years is required. Call for details.



An Introduction to Provence and Southern Rhône

The attractive town of Arles was both a Roman capital and medieval one. Its Roman Amphitheatre was one of the largest in Gaul (seating over 20,000 spectators) and is well preserved thanks to its transformation into a fortification during the Middle Ages. In troubled times, the arena was used as ramparts and crowded with homes. The Romanesque basilica, Église St-Trophime, is one of the most beautiful churches in the south of France. Its facade incorporates a magnificent doorway with impressive figures. From the cloister, there are excellent views of the church's splendid, three-tiered tower. Arles' Museon Arlaten is France's most famous ethnographic museum. Its founder was Nobel Prize winner, Frédéric Mistral, a champion of Provençal life and culture. The Impressionist painter, Vincent Van Gogh, also lived in Arles between 1888 and 1889 before entering an asylum in nearby St-Rémy.

Situated on the left bank of the River Rhône, Avignon was a papal residence in the 14th century. Palais des Papes, The Palace of the Popes, being the largest Gothic palace in all of Europe, stands as the mighty symbol of the church's influence throughout the western Christian world in the 14th century. It served as a fortress as well as a palace. When Provence was the center of the Christian world, this huge feudal structure was commissioned by Pope Clement VI and remained property of the Holy See until 1791. Its walls are 13-feet thick in some places, and its defensive towers are up to 165-feet tall. Although some original frescoes remain, much of the furniture and decoration was taken during the French Revolution.

Château de Grignan is the largest Renaissance château in southeastern France. From its position atop a rocky mound, it dominates the surrounding countryside, offering spectacular views from its terraces. When the Château's 17th-century owner, Count François de Grignan, married Françoise-Marguerite, the daughter of Mme de Sévigné, the ensuing 27-year correspondence between mother and daughter created a new type of literature. These famous letters, full of keen observation and wit, were to become an important source of historical information about the age of Louis XIV. The Château has been a listed historic monument since 1993 and contains a magnificent collection of furniture, paintings, and tapestries.

The region of Châteauneuf-du-Pape is the most famous of the Southern Rhône Valley and one of the most beautiful in Provence. The name literally translates to 'New house of the Pope" and the "Avignon Popes" used to have their summer residence at Châteauneuf-du-Pape. The papacy while located in this region did much to promote viticulture in the surrounding area and the wines produced here became known as "Vin du Pape", subsequently, Châteauneuf-du-Pape. The appellation is primarily red wine only (although some chateaux are producing whites) and is known for richly colored, full-bodied, aromatic wines. Châteauneuf-du-Pape was the first region in France to gain Appellation contrôlée status in France in 1920. The wines compliment the local Provençal cuisine laced with garlic and olive oil and herbes de Provence grown in the same soil as the grapes.

Les Baux de Provence is both a "Live City" and a "Dead City." This unique title refers to the ancient ruins that stand along side a quaint inhabited village. The provençal word baou means a prominent cliff, and the town perches on a narrow strip of land, which surges up from the valley below and is surrounded on three sides by jagged cliffs. Ancient Celtic and Roman peoples inhabited this cliffside and it had been a defensive site throughout history. The "Baux" family rose to power in the 9th century and ruled as Lords until 1426 when the last of the lords died. Baux became part of Provence and later France, in 1481. King Louis XIII destroyed the castle in 1632 to squelch a revolt and the ruined city, once inhabited by almost 6000 people, lay deserted for several hundred years. The view from the ancient citadel encompasses the Val d'Enfer below it, and extends as far away as the Mediterranean.

Ever since the Capetian kings made it their capital in the 12th century, Paris has been the center of political, intellectual, and artistic life in France. The oldest part of the city is on the Ile de la Cité, which has been occupied since the time of Caesar. By the middle ages, the town had spread onto both the left and right banks. Later periods of growth led to successive enlargements of the town walls, but real development did not begin until the time of Henry IV in the late 16th century. The museums and monuments of Paris are legendary. The 12th-century Cathedral of Notre-Dame is situated on the Ile de la Cité on a site that was occupied by two earlier churches. Though it was severely damaged during the French Revolution, the Cathedral with its massive flying buttresses remains one of the most recognizable buildings in Paris. The Louvre is one of the world's best-known art galleries. Once a Royal residence, it first opened as a museum in 1793. On the opposite end of the Champs-Elysées sits the Arc de Triomphe de l'Etoile, the largest triumphal arch in the world. It was completed in 1836 and commemorates the military glory of Napoleon. Near the Hôtel des Invalides is Paris' most famous symbol, the Eiffel Tower. It dates from 1889 when it was constructed for the Universal Exhibition.

St-Rémy-de-Provence is a country town with shady boulevards and charming old alleyways. The doctor and astrologer, Michel de Nostredame (Nostradamus), was born here in 1503, as was Frédéric Mistral, who won the Nobel Prize for literature in 1904. Vincent Van Gogh, who was fascinated by the quality of light and ardent beauty of the landscape, arrived here from Arles in 1889 to begin one of his most prolific periods, creating more than 150 paintings and numerous sketches in only one year. The artist left St-Rémy for Auvers-sur-Oise, where he died in 1890. The once-prosperous Greco-Roman town of Glanum, south of St-Rémy, contains the remnants of the earliest Greek houses in Provence.

Attractively situated on the River Rhône, Tournon sur Rhône has a 15th-century Château that sits atop granite rocks and a gracious, tree-lined promenade. Tain l'Hermitage, on the other side of the river, is dominated by vineyards that produce the robust Hermitage, considered to be the finest of all Côtes-du-Rhône wines. Tain is also known for its fine chocolate, which is made at its Valrhôna chocolate factory. The twin cities of Tounon and Tain are connected by two bridges.

Viviers is an unspoiled small town nestled along the Canal Donzère-Mondragon. The seat of a bishopric from the 5th Century until the Revolution. The former importance of the town accounts for its remarkable architectural heritage, which makes this a most agreeable place for an evening stroll.


Itinerary Notes

Breakfast, lunch, and dinner are included daily -- beginning with dinner on Sunday and ending with breakfast on Saturday.

Itineraries are continuously adapted throughout the season in response to conditions and to take best advantage of special events along the way. Itineraries may also be altered to suit the special interests of passengers.

Water levels, waterway traffic, and maintenance of canals and locks have an effect on canal and river cruising itineraries. Some waterways are subject to occasional closures because of drought, storms, floods, canal/lock repairs, or other unforeseen circumstances. In the event of such occurrences, the appropriate itinerary changes will need to be made.

Be assured that any sightseeing or routing changes on your specific departure will be made to enhance your cruise and make it a unique and memorable experience. You have only to relax and enjoy the journey as it unfolds.


---
ABERCROMBIE AND KENT
'Napoleon': Vallee du Rhone and Provence
7 Day Tour
From $5500USD

Prices are per person, based on double occupancy.
Offer subject to availability and change without notice.
Certain restrictions may apply. Airfares if included are based on departure from New York.
For year 2011, departures are subject to itinerary and price modifications.
OR CALL US AT
1-877-510-4653


---
Notes regarding How We Will Handle Your Request and Your Privacy:
Your request will be handled by a responsible and knowledgeable tour specialist that can not only check availability for this particular tour but can further advise you as to other general quiries that you may have about traveling conditions, passport/visa requirements, immunization requirements and other valuable information that you may need before making a reservation. We are a full service travel company and we have always catered to the individual traveler and his/her specific needs. We want to get to know you as a valued friend in travel. We are always available with our email service but you may feel free to call upon us if you have an immediate request at 1-817-788-5210.

Humans do it best!

Your Privacy is also very important to us. If you elected to be listed with us in the above Optional Advisory List then, you will be added to our maillist for the particular area(s) of interest that you have selected to be informed about. If you do not elect to be on our maillist, simply do not complete that section and we will not add you to our list. We will not add you to any other maillist either. We do not sell or otherwise pass along any information that you may provide to to us in the process of completing your inquiry. For further information on your privacy please see Liabilities and Privacy Policy.
A Relaxing and Intimate Way to Experience Europe
The original "slow boat" holiday
that you can tailor to fit your personal travel style.
Barge cruising is a unique, relaxed, self-contained way to explore Europe. You don't travel: your barge does, carrying an excellent restaurant and comfortable "country house hotel" along for the ride.
The barging holidays offered by Abercrombie ? Kent travel Europe's country canals, her busy rivers or a combination of both. Canal trips differ from river itineraries - which is right for you?
For the most part, canal cruises emphasize relaxed, leisurely travel in country regions filled with often-overlooked sightseeing treasures. The actual miles covered on a canal trip are relatively few, with frequent opportunities for waterside activities such as towpath walking or cycling and village rambles.
River cruises cover more distance, more quickly. They too offer a relaxed on-board atmosphere, but here the emphasis shifts toward a more comprehensive itinerary in town and country, with more organized sightseeing tours away from the vessel.
All of the barges A?K features carry no more than 22 passengers per departure, and some as few as 6 or 8.
You will also be able to choose between a "hotel" or "charter" barge departure. "Hotel" cabins are booked separately by individual travellers, just like hotel rooms. If meeting new people and enjoying the camaraderie of travel is part of the fun for you, this may be your most attractive option.
On "charter" departures, all cabins on board are reserved for the exclusive use of the chartering party, which may be a family or a group of friends vacationing together. Barges dedicated to charter use generally have space for 6 or 8 passengers. If your group is larger, we'll find you a larger boat or two barges that can travel in tandem - by special arrangement, any barge A?K features can be chartered.
Specialty departures also cater to your unique interests. Whether you choose to savor the finest vintages in the regions where they are produced, play golf on Scotland's challenging courses, marvel at the springtime tulips of Holland, go antiquing in London or fish Europe's rivers and streams, A?K has a specialty departure for you.
* Walking cruises
* Wine cruises
* Opera and theater cruises
* Henley Royal Regatta cruises
* Art and painting charters
* Antiques cruises
* Fishing charters
* Golf charters
* Cycling charters
* Tennis charters
* Family cruises
* Flower and garden cruises
* Cooking cruises
* Shopping cruis



ABERCROMBIE and KENT
It's Simply The Best Way To Travel
---
Some people collect travel destinations the way others collect Biedermeier furniture or presidents' autographs.
What's come onto the market this year? Bhutan? Libya? Mongolia? Why not fly over this summer and add it to the collection?
Others travel for an entirely different set of reasons. Reasons which have less to do with collecting countries (who needs another trophy on the shelf?) than with gathering experience.
If you're a member of the latter group, you know that, at its best, a journey down the Sepik River or up Mount Kilimanjaro, across Provence or along the Antarctic Peninsula, can change you deeply in ways both tangible and intangible, acknowledged and unavowed.
However, when changing the way you look at the world is one of your travel objectives — when authentic experience matters more to you than casual acquisition — the travel company you choose has a tall order to fill.

That's where Abercrombie and Kent comes in.
Since 1962, A and K has been doing one thing exceptionally well. We specialize in matching unique people with unique places, and in providing the expertise and (unobtrusive) support that allows them to experience those places fully, at first hand and in their own personal style.
It's simply the best way to travel. And it requires a unique combination of local knowledge and global organization that only Abercrombie and Kent is equipped to provide.
The travel industry is filled with companies who own only their brochures and a handful of contracts with independent suppliers overseas. In contrast, A and K has its own network of offices (48 and counting) across the globe, staffed full time by A and K professionals. We own and operate luxury camps and lodges in remote destinations to ensure that our clients have access to the best.
And we draw on the knowledge, humor and creativity of an incredible team of staff members and local "friends of A and K," to bring you face-to-face with an Antarctic iceberg the size of Chartres Cathedral, or make it possible for you to walk around Chartres itself with an expert on its stained glass. To set you down for a private picnic a deux in the middle of the African savannah or give you and the children your own tropical island for a day.
Experience does count. Ours will make yours unforgettable.



A and K - The First Name in Luxury Travel

---
For more than forty years, Abercrombie and Kent (A and K) has been internationally recognized as the first name in luxury travel. Born in 1962 as a safari company in Nairobi, Kenya, A and K's unparalleled travel and tour operations now extend across the far and exotic reaches of the globe. A and K takes its travelers on extraordinary journeys-in extraordinary style-to more than one hundred countries on all seven continents. The company's tours and safaris span the globe from Africa to the Middle East, India and Nepal; from the Orient to Australia, New Zealand and the South Pacific; and from Europe to Central and South America and Antarctica. Forty-five destination management companies ensure the "insider access" that only a local staff can provide.

A?K's impressive and enticingly varied list of luxury and adventure holidays combine active days with comfortable, luxuriant nights. Small group escorted journeys allow guests to confidently travel to places they might otherwise hesitate to go on their own, with a choice of itineraries at varying levels of luxury. Family holidays are tailored to the interests, attention spans and abilities of all ages, with comfortable hotels and comforting meals, and, most importantly, a friendly guide who understands children. Tailor made private travel offers independent travellers meticulous attention to detail, safety and customer service. These lifestyle-oriented programs are one reason why A and K was honored at the World Travel Awards as "World's Leading Luxury Specialist Tour Operator."

Geoffrey Kent, who along with Jorie Butler Kent owns and operates A and K, was born-most fittingly-while his British parents were on safari in Zambia. Indeed, he spent much of his childhood on the African continent. In 1962, Geofrey Kent, along with his parent's Colonel John and Valerie Kent, formed Abercrombie and Kent.

In the 1970s, Geoffrey Kent, who by then had long been the Managing Director of the company, entered into a partnership with Jorie Ford Butler of Oak Brook, Illinois, to run A?K. They continue to travel the world in search of adventures that will surprise and thrill their guests. Under their passionate and visionary guidance-Geoffrey Kent serves as Chairman and CEO, Jorie Butler Kent as Executive Vice Chairman - Abercrombie and Kent represents the uncompromising best at every turn in the road.

With a philosophy that is governed in equal parts by the Kents' unswerving commitment to conservation and their mission to provide "memories of a lifetime," A and K goes to seemingly limitless lengths to design tours that offer privileged access and special insight. Further distinguishing A?K is the fact that the company owns luxury safari lodges in pristine wilderness areas, including Chief's Camp and Chobe Chilwero in Botswana; exclusive rights to camps with some of Africa's finest game-viewing; a fleet of comfortable, well-maintained ground transport vehicles; and the Sun Boats on the Nile. A and K also creates unique travel experiences built around the luxury trains of Venice Simplon-Orient-Express and the Royal Scotsman; the Road to Mandalay river cruiser and 29 canal and river cruisers in Europe; and the legendary Sea Cloud, the world's most beautiful sailing ship.

Abercrombie and Kent's headquarters are in Oak Brook, Illinois. Forty-seven offices worldwide, employing more than 1,700 travel professionals, offer unrivaled attention to detail, safety issues and service standards.

A deep-rooted concern for the natural world infuses each and every A?K trip: Geoffrey Kent and Jorie Butler Kent believe passionately in "high-yield, low-impact" tourism-adventure that respects the natural environment and benefits indigenous peoples. They are the founders of Friends of Conservation and the Abercrombie ? Kent Global Foundation, established to address global environmental and conservation concerns. Among its achievements have been significant contributions to the preservation of Kenya's famed Masai Mara Game Reserve, as well as to anti-poaching and environmental education projects on all seven continents.


Abercrombie and Kent

is a

NON-FEE/no discount buy





We will not charge a fee for any/all tour planning for Abercrombie and Kent.

Our services are absolutely free when servicing this quality program. Additionally, no travel agent or web-based travel concern is allowed to discount when representing Abercrombie and Kent and any of its affiliated touring companies. Rest assured, you will receive the quality that you expect and the unique value of a well-designed tour program from the beginning and planning stage to the culmination of this exceptional journey.



Experience the Abercrombie and Kent Difference with Gardner Travel!





Simply the Best!






Recommend Magazine
"Best Africa/Middle East Tour Operator" - December 2004, 2003, 2002, 2001, 2000
Men's Journal
"10 Great Companies to Work For" - November 2004
Forbes
"Best of the Web" - April 2004, 2003, 2002, 2001
Elite Traveler
"Wonders of the World: Machu Picchu", Juan Lazo, Best Guide - January 2004
World Travel Awards
"World's Leading Luxury Specialist Tour Operator" - 2003
"World's Leading Villa Operator" - 2003
Travel + Leisure Magazine
"Best Tour Operator and Safari Outfitter" - 2004 (#12), 2003 (#5), 2002 (#2), 2001 (#1), 2000 (#2), 1999 (#1), 1998 (#1), 1997 (#1), 1996 (#1)
"Top Guides in Africa" – Joseph Ndunguru, Gavin Ford - 2001
Conde Nast Traveler
"Readers' Choice Awards: Top 15 African Safari Camps"
Olonana and Chief's Camp - 2004
Chief's Camp - 2003
Chobe Chilwero -2002
"The World's Best Places to Stay," Gold List
Chief's Camp - January 2004
Chobe Chilwero - 2003
"The Greatest Travel Pros on Earth"
"A and K has access to places and people that other operators in China don't – including some of the top English speaking guides. Hatherly is a cultural encyclopedia, Chen a whiz with logistics." - 2003
"Reader's Choice: Top 20 Small-Ship Cruise Lines" - 2003, 2002, 2001, 2000, 1999, 1998, 1997
Gavin Ford, "15 Best Safari Guides" - 2002
Ecotourism Award – Special Mention - 1996
Conde Nast Traveller (UK)
"World's Best Tour Operator" - 2004 (#3), 2003 (#5), 2001 (#2), 2000 (#1), 1999 (#1)
Andrew Harper's Hideaway Report
"Favorite Hideway Resorts of the Past 25 Years", Chief's Camp - 2004
"Favorite Worldwide Travel Adventures", Olonana, Chief's Camp - 2004
"Previewing Heaven: 15 Worldwide Hotels with Drop-Dead Views", Chief's Camp - 2003
"Top 20 Hideaway Gems," World's Best Hotels, Resorts and Hideaways, Chief's Camp - 2002
Travel Agent Magazine
"Leaders in Luxury," Geoffrey Kent - 2002
World Travel and Tourism Council
Green Award for Corporate Social Leadership in Travel ? Tourism - 2002
Town and Country
Gavin Ford, "Top Guides in Africa" - 2001
Queen's Award for Enterprise
(A and K Europe) - 2001, 2000
Chevron Conservation Award
Jorie Butler Kent - 1999
ASTA/Smithsonian
Environmental Award - 1992
ABERCROMBIE AND KENT is a member of

---
---
If you like the above tour program
you may also want to view the following tour programs for comparison:
Europe in Depth
27 Days by

The Grand European


23 Days by
Traditional Grand European
22 Days by
The Best of Europe
19 Days by
Continental Introduction
From London to London
17 Days by
European Tapestry
17 Days by
Legendary Waterways of Europe 16 Days by
Europe's Highlights
16 Days by
Continental Introduction
From Paris to Amsterdam 15 Days by
The Best of Eastern Europe

15 Days by
Magnificent Cities of Central and Eastern Europe

14 Days by
Enchanting Europe
14 Days by
From St. Paul's to St. Peter's
13 Days by
European Charm
13 Days by
Essential Europe
12 Days by
From the Colosseum to the Eiffel Tower
12 Days by
The Best of Italy and France 12 Days by
A Taste of Europe
11 Days by
Six Countries, Venice and Paris 11 Days by
Imperial Splendors
11 Days by

European Sampler
From London to London
11 Days by
Hidden Treasures of Europe 10 Days by
European Sampler
From London to Paris
10 Days by
European Highlights
10 Days

by

London and Paris 8 Days

by







MORE REGIONAL PROGRAMS
THE BRITISH ISLES: ENGLAND | SCOTLAND | IRELAND
Britiain and Ireland in Depth 26 Days by
The Best of the British Isles 21 Days by
Highlights of Britain and Ireland 16 Days by
Exploring Britiain and Ireland 15 Days by
Celtic Highlights
14 Days by
Scotland and Ireland


13 Days by
Essential Britain
13 Days by
Essential Britain and Ireland 11 Days by
Shades of Ireland
10 Days by
Irish Explorer
10 Days by
Discover Scotland
10 Days by
British Landscapes
10 Days by
Britain Sampler
10 Days by
London and Paris
8 Days by
Introduction to Ireland
8 Days by
The Best of Southern England 8 Days by
Alpine Countries


16 Days by
La France

!


16 Days by
Grand Tour of France
15 Days by
The Best of Eastern Europe
15 Days by
Two Weeks in London and Paris 15 Days by
Highlights of Germany
13 Days by
The Alpine Countries
13 Days by
German Highlights
12 Days by
France Magnifique!
12 Days by
London, Amsterdam, and Paris 11 Days by
Imperial Splendors
11 Days by
Hidden Treasures of Europe 10 Days by
Colors of Provence
10 Days by
Munich, Salzburg and Vienna 9 Days by
London and Paris
8 Days by
A Week in London and Paris 8 Days by
Alpine Countries
16 Days by
The Best of Eastern Europe 15 Days by
The Alpine Countries


13 Days by
Best of Austria and Switzerland 12 Days by
The Legendary Danube
12 Days by
Imperial Splendors
11 Days by
Hidden Treasures of Europe 10 Days by
Discover Switzerland, Austria and Bavaria
10 Days by
Munich, Salzburg and Vienna 9 Days by
Grand Tour of Switzerland
9 Days by
Signature Danube ~
Aboard the Magnificent

'M/S River Cloud II'


8 Days
by

Abercrombie and Kent



Southern Italy and Sicily
17 Days by
The Best of Italy and Sicily 16 Days by
Turkish Delight
15 Days by
Exploring Greece and its Islands 15 Days by
The Croatian
15 Days by
The Best of Italy and Greece 15 Days by
Italian Mosaic
14 Days by
Highlights of Sicily and Southern Italy
14 Days by
The Best of Italy
14 Days by
Italian Vistas
13 Days by
Italy's Treasures
12 Days by
Italian Lakes and Greek Isles Cruise/Tour
12 Days by
Best of Italy and France
12 Days by
Best of Italy
12 Days by
Splendors of Italy
11 Days by


Abercrombie and Kent

Southern Italy and Sicily
11 Days by
Northern Italy's Highlights 11 Days
by
Italian Treasures
11 Days by
Italian Highlights
11 Days by
Greek Island Hopper Cruise/Tour 11 Days by

Greece and Turkey Cruise/Tour
11 Days by
Discover Croatia
11 Days by
Crossroads of Sicily
11 Days by

Rome and the Amalfi Coast 10 Days by

Reflections of Italy
10 Days by
Italian Tapestry
10 Days by
Jewels of the Aegean
Cruise/Tour 9 Days by
Italy's Great Cities
9 Days by

A Taste of Italy
8 Days by
Aegean Legends Cruise/Tour 8 Days by
Classical Greece
8 Days by


SPAIN | PORTUGAL | MOROCCO
Spain, Portugal and Morocco 17 Days by
Spanish Fiesta
15 Days by
Iberian Vacation
14 Days by
The Best of Spain and Portugal 14 Days by
Sunny Portugal
10 Days by
Spectacular Spain
10 Days by
Spain's Classics
10/13 Days by
Signature Spain
10 Days
by

Abercrombie and Kent



Russia and Northern Europe 19 Days by
Jewels of the Baltics
17 Days by
Northern Capitals
14 Days by
Russian River Cruise
11 Days by

Collette

Holland, Luxembourg and Belgium 10 Days by
Wonders of Iceland
8 Days by




---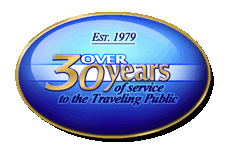 vacation@gardnertravel.com

OUR HOURS ARE
---
Monday - Friday
from 8:30am to 5:30pm
Central Standard Time
TOLL FREE
877-510-4653
or
817/788-5210
For more information e-mail us at vacation@gardnertravel.com

Gardner Travel Service, Inc.
Serving Dallas/Fort Worth and the World

Member

Traditional Service Values with a Southern Flavor since 1979!
SiteMap
Since 1979
© 1999 - 2010


---
---