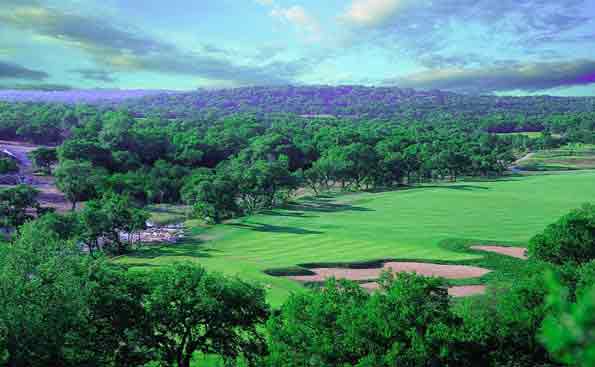 designed by
Thomas Walker
This 7,077-yard layout was designed by Thomas Walker. Don't worry if you've never heard of him; if this place reaches its potential, you'll surely be seeing more of his name in the future.

Canyon Springs is set in a scenic oak forest covering a series of hills. The isolated routing makes you feel as if you're on top of a private mountain, as no two fairways run parallel. Some might expect a tricked-up course with wild elevation swings and long forced carries. Instead, the design blends in with its environment instead of taking advantage of it.

There were some heated discussions during construction on whether or not to leave some strategically placed trees, and in the end, the correct decisions were made. The result is a thinking person's layout where placement off the tee is critical and the huge greens can make for wildly different pin positions.

Green Fees: $$$$
Course Quality:




Want to play 36 per day?
Match this course up with Silverhorn.
| | |
| --- | --- |
| PAR | 72 |
| Designer(s): | Thomas Walker |
| TEES | |
| Championship: | 7077 /130 / 72.80 |
| Middle: | 6677 /123 / 70.70 |
| Forward: | 5394 / 115 / 70.00 |
| Designated: | Public |
| Year built: | 1998 |