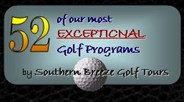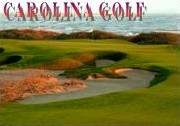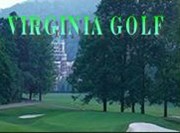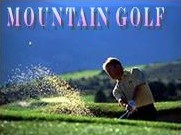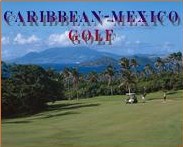 ---
---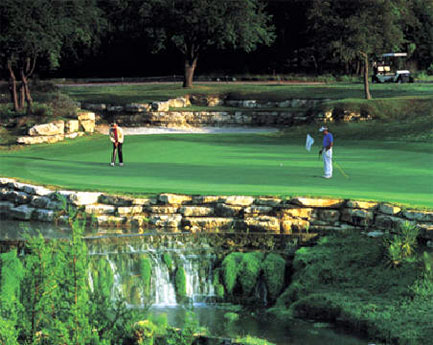 Expressing the elegant simplicity of chateaux found in the secluded valleys of the Swiss and Italian Alps, Barton Creek is a premier conference and recreational resort ideally situated amidst 4,000 acres of beautiful Texas Hill Country just west of Austin. Well known the world over for offering gracious personal attention, four championship golf courses, a lavish European-style spa and the most advanced meeting facilities, Barton Creek has universal appeal to the quality conscious. The remarkable staff is devoted to anticipating guests' needs rather than merely fulfilling them and guest service is performed with a sincere attitude always directed toward enhancing each guest's experience.

A nationally recognized resort, Barton Creek has received Mobil's four star rating, the American Automobile Association's four diamond rating and Meetings and Conventions magazine's Gold Key, Gold Tee and Gold Platter Awards. In addition, Golf Magazine, Golf Digest, and The Dallas Morning News consistently rank these golf courses among the nation's best.

By proving the highest caliber meeting facilities, an exceptional level of service and a wealth of recreation including the finest collection of championship golf courses in an extraordinary setting, Barton Creek offers luxury travelers and sophisticated meeting planners the opportunity for a "one of a kind" experience.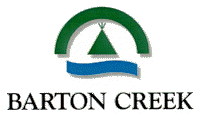 E X T R A O R D I N A R I L Y A U S T I N !

The

PLAYER'S PACKAGE

includes 1 round per night's stay - one on the

Crenshaw Cliffside

Course and one on the

Palmer Lakeside

Course
The

FAZIO PACKAGE
includes 1 round per night's stay - one on the
Fazio Foothills
Course and 1 on the
Fazio Canyons
Course
3 Days/2 Nights
PLUS
includes
Luxury accommodations

Advance Tee Times with included rounds




Unlimited range balls

Discounts on day of arrival and additional daily rounds

Daily use of European Spa Facilities

Two Night Minimum Stay Required

Extra nights and/or rounds and room upgrades available upon request

All taxes and resort fees included
3 Days/2 Nights starting at $619* per player!
The PLAYERS Package
includes 2 nights plus 1 round on The Palmer and 1 round on The Coore-Crenshaw



JAN 1 - 31


$959




$629

FEB 1 -13

$959

$629

FEB 14 -28


$989

$649

M

AR 1 - 19




$1019

$669

MAR 20 - 31

$1119

$769

APR 1 - MAY 25

$1169

$799

MAY 26 - JUL 5




$1019

$669

JUL 6 - SEP 3




$929

$619

SEP 4 - NOV 24


$1169

$799

N

OV 24 -

D

EC 31




$929

$619
The FAZIO Package

includes
2 nights plus
1 round on The Foothills and 1 round on The Canyons



JAN 1 - 31


$1039




$699



FEB 1 -13

$1039

$699

FEB 14 -28


$1119

$779

M

AR 1 - 19




$1149

$799

MAR 20 - 31

$1279

$929

APR 1 - MAY 25

$1329

$959

MAY 26 - JUL 5




$1149

$799

JUL 6 - SEP 3




$1029

$689

SEP 4 - NOV 24


$1329

$959

N

OV 24 -

D

EC 31




$1029

$689
THE ABOVE RATES ARE PER PERSON AND INCLUDES 2 NIGHTS AND 2 ROUNDS. EXTRA NIGHTS/ROUNDS AVAILABLE UPON REQUEST.
DAILY SURCHARGE
FOR 36-HOLE RATE


JAN 1 - FEB 13


+$89




+$105



FEB 14 -MAR 19


+$100

+$145

MAR 20 - MAY 25


+$135

+$175

MAY 26 - JUL 5




+$100

+$145

JUL 6 - SEP 3




+$89

+$105

SEP 4 - NOV 24


+$135

+$175

N

OV 24 -

D

EC 31




+$89

+$105
These

PREMIUM COURSES

are rated amongst the finest in Texas. We maintain a constant relationship with the staff at Barton Creek so we can secure preferred/advance tee times for our client-players looking for the absolute best of the Hill Country.
THE ABOVE RATES ARE PER PERSON AND PER NIGHT. EXTRA NIGHTS AND ROUNDS AVAILABLE UPON REQUEST.
INQUIRE BELOW OR CALL US AT
1-877-510-4653
or
817/788-5210
BLACKOUT DATES:
*Rates exclude Holiday and Citywide Events:
Dates: May 24-26 (Memorial Day); July 3-7 (4th of July); August 30- September 1 (Labor Day);
September 6-8 (UT vs LSU); September 20-22 (UT vs OK St.); October 3-6 & October 10-13 (Austin
City Limits); October 31- November 3 (Formula One Race); November 29 - December 1 (UT vs Texas
Tech); March 11 - 22 (South by Southwest); March 23-29 (Dell World Golf Championship)
Please call or request your desired information via email below.
GOLF

at BARTON CREEK RESORT!

The Crown Jewels
of Texas!
Come stay and play at the highest ranked golf resort in the state.



designed by
Ben Crenshaw

Crenshaw Cliffside


at Barton Creek

offers up the natural beauty of the Texas Hill Country and is the focus of course architects, Ben Crenshaw and partner Bill Coore. Rolling Hills, natural plateaus, soft contours and native vegetation are harmoniously woven into a playable championship layout that provides a variety of interesting holes to delight members and visitors alike.

Austin's well-known native son Ben Crenshaw admits his is an "old-style" philosophy. "We believe the best architect is nature and the best players' courses make good use of the natural terrain. We let the land dictate the routing rather then imposing ourselves on the landscape." Indeed, Crenshaw's course plays across the land quite naturally and most magically, and was rated 38th among the "50 Best Courses in Texas" by Dallas Morning News.

As an ardent student of golf's history, Crenshaw offers a rare taste of a traditional layout in his design. The course features broad, rolling fairways; widely-varied green sized and is a fitting tribute to the way the game was once played. The large, undulating putting surfaces five golfers their biggest challenge. While the average golfer will attempt to use the natural slopes to aid an approach shot, the low handicap player faces the challenge of positioning the ball at the most advantageous point for an approach putt.

As part of the environmentally-sensitive considerations, durable grasses were utilized. Bermuda 419 is used on the fairways and Champions Bermuda for the greens. These drought and heat tolerant native grasses lessen the need for man's intervention. The 18th hole is an exciting climax which plays slightly uphill. Approach shots must cross a running creek to land on a low-lying green, which is seemingly etched into the hillside. The Crenshaw Cliffside course is both forgiving for the novice and challenging for the seasoned golfer.



| | |
| --- | --- |
| PAR | 71 |
| Designer(s): | Ben Crenshaw |
| TEES | |
| Gold:- | 6553 /124 / 71.00 |
| Blue:- | 6046 /119 / 69.00 |
| Red: | 4850 /110 / 67.20 |
| Designated: | Private |
| Year built: | 1991 |



| | |
| --- | --- |
| PAR | 71 |
| Designer(s): | Arnold Palmer |
| TEES | |
| Gold: | 6645 /135 / 72.30 |
| Blue: | 6080 /127 / 71.10 |
| White: | 5634 /121 / 69.80 |
| Red: | 5107 / / |
| Designated: | Private |
| Year built: | 1986 |




Palmer Lakeside


at Barton Creek

is ideally perched on a secluded hilltop overlooking Lake Travis, just 25 miles west of Barton Creek Resort & Spa, Barton Creek's Palmer Lakeside is a hidden retreat that rewards guests with striking, panoramic lake views and twilight glimpses of white-tail deer.

Lakeside's extraordinary championship golf course, designed by King of Golf Arnold Palmer, opened for play in 1986. Palmer's course is fun for proficient players and quite manageable for novices- offering exceptional enjoyment for every class of golfer.

Prowess with the driver is a plus for a good round of golf, as Palmer's course is a big-hitter's delight. Professional golfers rate Palmer's design among the "Top Ten Texas Courses" and consider Lakeside to have the best Champions Bermuda greens in the State. A cascading waterfall and native flora highlight Lakeside's signature 11th hole, a magnificent par-three. Indeed, the Dallas Morning News ranks it among the "18 Most Beautiful in Texas". The par-five 12th and par-four 13th holes are both doglegs left with sloping fairways that reward any player who can "turn the ball over and take it deep."

Guests enjoy the quiet refuge of Lakeside's clubhouse retreat which overlooks the golf course and affords a lake view that is nothing short of spectacular.

designed by
Arnold Palmer
designed by
Tom Fazio

Fazio Canyons


at Barton Creek

, a 7,153-yard, par-72 layout boasts the signature of Tom Fazio, the legendary golf designer of Barton Creek's 18-hold Fazio Foothill's course. Fazio's second masterpiece is located just two miles from the resort and has its own pro shop and extensive practice areas. This is also the location of the Chuck Cook Golf Academy.

The course offers numerous scenic holes lined with stately Red Oaks and Sycamore trees and features spectacular Hill Country views of Short Springs Branch, a beautiful limestone bed creek which meanders throughout the course. The 561-yard, par-5 finishing hold is tremendous and by all accounts rivals Barton Creek's existing #18 hole on the Foothills course.

Additionally, the design and construction of the new course embody a Fazio trademark of protecting and preserving the environment. The Fazio Canyons course is among the first courses in the country with the Signature designation in the Certified Audubon Sanctuary System. Fazio Canyons course continues to receive recognition and high ratings among several publications.

| | |
| --- | --- |
| PAR | 72 |
| Designer(s): | Tom Fazio |
| TEES | |
| Black: | 7161 /138 / 75.40 |
| Gold: | 6872 /132 / 73.80 |
| Blue: | 6504 /129 / 72.00 |
| White: | 6100 /127 / 70.20 |
| Red: | 5149 /121 / 70.60 |
| | |
| Designated: | Private |
| Year built: | 2003 |



| | |
| --- | --- |
| PAR | 72 |
| Designer(s): | Tom Fazio |
| TEES | |
| Black: | 7085 /138 / 74.00 |
| Gold: | 6684 /133 / 72.10 |
| Blue: | 6290 /130 / 70.50 |
| White: | 5900 /127 / 68.90 |
| Red: | 5185 /115 / 69.40 |
| | |
| Designated: | Private |
| Year built: | 1986 |




Fazio Foothills at Barton Creek, Barton Creek Resort's signature golf course is an astonishingly beautiful design masterpiece by Tom Fazio. The architectural layout features dramatic cliff-lined fairways, natural limestone caves, waterfalls, and superb TiffEagle Bermuda greens, which gives golfers 18 holes of pure pleasure with no lack of challenge. This unforgettable golfing experience provides plenty of elevation change and visual impact.

Tom Fazio puts a premium on long, accurate drives down the Hybrid TIFSport Bermuda fairways. The small, TiffEagle Bermuda greens with undulating aprons and grass bunkers make the Fazio Foothills course a shot-maker's paradise. The five different sets of tee boxes appeal to a wide variety of skill levels.

The Foothills golf course was upgraded in 2004 to continue challenging players and evolve with the changing game of golf. Representatives of course designer, Tom Fazio, were consulted on where to best add yardage and tees to improve play and continue to challenge players. Foothills received new fairway and tee grass and gained nearly 200 yards, making the total yardage on this par 72 course 7,125 yards. The result is a better-looking, better-playing grass that "greens-up" earlier in the season and stays green later into the fall, creating a more consistent and dense playing surface.

The Fazio Foothills course, established in 1986, ranks at the top of all experts' lists. Golfweek Magazine rates the Foothills #4 among America's 50 Best Resort Courses. The course is also named the Best Resort Course in Texas and has the distinction of consistently having several holes listed among the State's Best or Most Beautiful Holes (holes #12, 4, 9, 16, 10, 18) recognized by the Dallas Morning News.

designed by
Tom Fazio
---

---

Guest Room and Resort Information:

Rooms 295
King or 2 Queen beds
Each room has 11/2 baths
All rooms have armoire with multi-channel color television
Voice mail, telephone w/message light, computer hookup. Well stocked mini-bar.
Superb dining is an important part of your stay and Barton Creek offers the best in the Southwest, including distinctive regional specialties and Smart Cuisine - healthier options that are lower in fat, sodium and cholesterol. An excellent wine cellar is also available. The Concierge is delighted to make dining reservations.
Austin Grill - Light fare served in a casual setting, the perfect spot to enjoy lunch and dinner.
Jim Bob's - Hosting billiard and card tables, the bar serves cocktails and appetizers.
Hill Country Dining Room - Barton Creek's main dining room, serving breakfast, lunch and dinner overlooking the resort pool and Fazio Foothills Golf Course.
Pool Bar and Grill - Open seasonally, the menu features specialty drinks, salads, appetizers and desserts for lunch and dinner.
Room Service - Impeccable cuisine is available in the privacy of your room. Available daily from 6:30 a.m. to midnight.
19 meeting rooms including the 156 seat Forum amphitheatre
4 championship top rated courses from the masters Fazio, Palmer and Crenshaw including the newly opened

Fazio Canyons

,

Fazio Foothills

,

Crenshaw Cliffside

and Palmer Lakeside.
8 lighted tennis courts with professional staff on hand
World class European Spa and Health ClubHealth including Swedish massage, facial, aromatherapy, loofah body buff and the luxurious French seaweed treatment, Thallassotherapy-all supervised by a licensed physical therapists.
Indoor/Outdoor jogging track and nature trail

Available
SPA PACKAGES
for the Non-Golfer

Take advantage of Barton Creek's world-class spa facilities. For the same price as the double rate golf package, your non-golfer may choose one 50-minute spa service, per night of stay, which may include:


50 Minute Massage
Balancing Facial
Deluxe Eye Treatment
Paraffin Pedicure
European Facial
Gentleman's Facial
Spa Manicure

Property type:

DELUXE FIRST CLASS

ROOM TYPES:
GUESTROOMS incl. either 1 king or 2 queens




ACCOMMODATIONS


Barton Creek Resort & Spa features 300 luxury resort accommodations that include 284 guestrooms and 16 luxury suites. The resort's luxury accommodations are beautifully appointed with a style that defines Texas elegance. The 16 suites located at this Austin resort provide guests with breathtaking views of the Texas Hill Country and the resort's lush golf courses. The luxury resort's guest rooms include:

Multi-channel color TV
In-room movies
Nintendo games
Robes
Sundries
Fully-stocked refreshment center
High-speed Internet access
Four Diamond Status American Automobile Association (AAA)

#29 in Top 100 Golf Resorts and World's Best Places to Stay - Gold List Reserve Conde Nast Traveler

Silver Medal GOLF MAGAZINE

Top 75 Golf Resorts Golf Digest

OR JUST CALL US AND WE WILL GET YOU A QUOTE THE SAME DAY!

Requesting Availability
We will check your requested courses and accommodations for the date range that you may specify in the boxes below and reply back to you as soon as possible. Of course the more information that you can provide us, the closer we will be in matching your exact request(s). We will not knowingly sell or pass along your information that you provide to any third party for any reason (see Liabilities and Privacy Policy).
We are available to answer your inquiries in person Monday - Friday (except holidays) from 8:30am until 5:30pm CST (1-817-788-5210). Our typical response time for your email request ranges from 3 hours to as many as 72 depending upon the availability of onsite resourses and those of the golf clubs, country clubs and resorts/lodging establishments, as well as, any variations you may request from our listed programs. For those inquirers requesting a trip within two weeks of play, we will give you a priority due to your need to establish a plan. At any rate, we will respond to your requests as quickly as possible and as soon as we have all components of your package confirmable. Also, keep in mind that some of our golf packages are time sensitive requiring an advance purchase to receive the lowest available rates.
OR...
JUST CALL US MONDAY-FRIDAY FROM 8:30AM UNTIL 5:30PM (CST) AND WE WILL TAKE YOU FROM TEE TO GREEN ON THE COURSE QUALITY, ROOM/SUITE DESCRIPTIONS AND THE RATES AND AVAILABILITY.
1-877-510-4653
or

817/788-5210




Tell a friend about this page!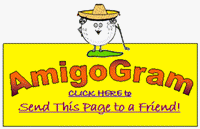 GOLF TRAVEL INSURANCE
Don't get caught out in the rain!

INSURE YOUR GOOD TIMES!
with TravelGuard Insurance



This unique insurance policy covers your trip for illness, injury or death. It also provides for

baggage loss (including golf clubs), delays and emergency medical and evacuation.

Protect your golf trip with TravelGuard Insurance.

For full details and easy online purchase please click on the banner (right):

With Southern Breeze, you come first. If

when you play

is an important factor to you and your playing partners, we get there first. You can be assured that our tee times are generally

the best of the day

because we access the tee sheets well before the general public and usually 30-120 day days in advance.

And, although we are accustomed to serving foursomes and larger groups, we can also assist the single player in most cases. Our unique advance planning service insures that you play

when you want to

. Whether it is teeing it up at one of the many resort destinations that we represent or our individual and highly-ranked golf clubs listed throughout our web site, rest assured with a premium golf tee time from Southern Breeze Golf Tours.

How to book our golf packages: Your reservations can be handled via e-mail if you prefer by completing the information above and clicking the REQUEST RATE button located immediately above. Or we will be happy to assist you over the phone. It will greatly assist our planners if you can provide 1). the specific package that you and your party are interested in, 2). requested dates for the package, 3). whether, or not, you will need air or rent car and, 4). your handicap and those in your party. Click on GOLF REQUEST to send us a general request in text form.

All prices are per person and include all lodging and golf-related taxes except where noted.We accept American Express, Visa, Mastercard, Discover Card or money order.


We can also package and assist in the following golf-themed trips:

CORPORATE EVENTS

CHURCH GROUPS
FRATERNITY/SORORITY/ALUMNI GETAWAYS

REUNIONS
RETREATS

BACHELOR PARTY GOLF OUTINGS

GIFT CERTIFICATES

Proudly Associated with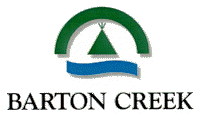 AUTHORIZED WHOLESALER REPRESENTATIVE
for all

Omni

Resorts and Destinations
greens@gardnertravel.com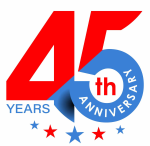 1979 - 2014
OUR HOURS ARE
---
Monday - Friday from 8:30am to 5:30pm
Central Standard Time

TOLL FREE

877-510-4653
or 1-817-788-5210 for some parts of Canada
| | | |
| --- | --- | --- |
| | and | |
GOLF *

VACATIONS

* TOURS * LUXURY TRAVEL


We love what we do 'cause we do what we love!