Omni

Hilton Head
Resort
Golf Package
'Catch a SouthernBreeze!'

Southern Breeze Golf Tours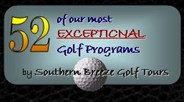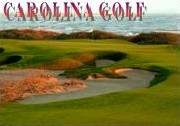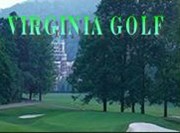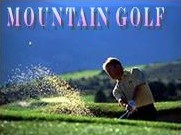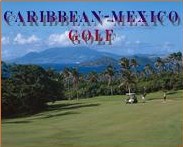 ---
| | |
| --- | --- |
| HOME >> | The Omni Hilton Head Oceanfront Resort |
---
The Omni
Hilton Head Oceanfront Resort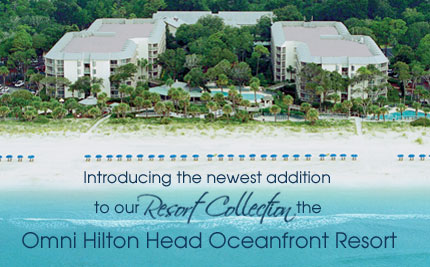 Located on the sugar sand beaches of Hilton Head Island on the southern coast of South Carolina, this new oceanfront resort is a tropical paradise unlike anywhere else in this premier destination. The Omni Hilton Head Oceanfront Resort offers beautiful oceanfront views from 323 guest rooms including 28 suites. At over 550 square feet with mini kitchens and private balconies, the resort boasts the largest guest rooms on the island.

As part of the prestigious Palmetto Dunes Resort community, this luxury destination offers a 11-mile lagoon system ideal for kayaking and canoeing, bike trails, 25 tennis courts and three championship golf courses featuring 24 holes of golf. The resort also showcases a beautiful courtyard poolscape with tropical foliage, two pools, two beachside hot tubs and private cabanas.

Featuring three legendary layouts, golf at Palmetto Dunes has long been regarded as some of the island's best. Recognized by prominent publications including Golf Magazine, Golf Digest, and Golf & Travel, the Palmetto Dunes Golf Club offers three championship courses, uniquely designed and challenging to all levels.





LOWER RATES ON ONE OF SOUTH CAROLINA'S FINEST GOLF RESORTS!
3 Days/2 Nights PLUS
Room and Golf


Take Advantage of the Omni's Lowest Rates of the Year!
Luxurious accommodations
Golf w/Cart per night's stay on any of 3 Palmetto Dunes Courses
Advance tee times
Range balls and bag storage
Resort Service Fees
All Lodging and Golf Related Taxes

THE GUESTROOMS
---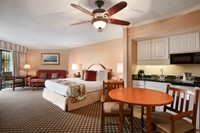 The Omni Hilton Head Oceanfront Resort offers you the finest luxury resort accommodations and the largest guest rooms on Hilton Head Island. With 295 large guest rooms and 28 suites, you'll enjoy our elegant décor, a mini-kitchen in each room, available high-speed internet access to stay connected, and private balconies.


Deluxe Rooms:

These island view rooms provide spectacular views of either the resort lagoons or tranquil couryards and offer more than 530 square feet of space and are the largest rooms available on Hilton Head Island! Deluxe rooms include one king with a sofa bed or two queen beds, mini-kitchen, refrigerator, and balcony.
Premier Rooms:

Rooms offer either oceanfront or garden courtyard views with more than 530 square feet of space and are the largest rooms available on Hilton Head Island! Premier rooms include one king that feature a sofa bed, or two queen beds, both featuring mini-kitchen with refrigerator, and balcony.



1 Player


ISLANDVIEW ROOM



2 Players
ISLANDVIEW
ROOM

1 Player


OCEANVIEW ROOM



2 Players
OCEANVIEW
ROOM


January 01 - 31



$439.00
$299.00
$549.00
$349.00

February 01 - 28



$509.00
$359.00

$619.00

$419.00

March 01 - 27



$559.00
$409.00

$669.00

$469.00

March 28 - May 06

$869.00
$589.00

$989.00

$649.00

May 07 - 21



$809.00
$519.00

$919.00

$579.00

May 22 - August 16
$899.00
$569.00

$1019.00

$629.00

August 17 - September 23



$579.00
$399.00

$689.00

$459.00

September 24 - October 25

$599.00
$429.00

$709.00

$489.00

October 26 - 28



$549.00
$399.00

$659.00

$459.00

October 29 - December 31



$469.00
$319.00

$579.00

$374.00

Blackout applies

April 16 - 19

for The Heritage Golf Tournament
AND March 27 - 31 and April 1 - 12
THE ABOVE RATES ARE PER PERSON. EXTRA NIGHTS AND ROUNDS AVAILABLE UPON REQUEST.
Please note: Children 18 and under stays free in room or villa. The rates above include 1 day of GOLF per night's stay.
All tee times can be pre-reserved in advance.

GOLF AT PALMETTO DUNES
---
ROBERT TRENT JONES OCEANFRONT COURSE
| ARTHUR HILLS GOLF COURSE |
GEORGE FAZIO GOLF COURSE
---

At this world-class golf resort, we've achieved exceptional golf results from taking a beautiful natural setting on a coastal sea island, engaging three legendary golf architects to create challenging masterpieces, and infusing the entire golf program with a lasting commitment to quality and customer service.

These elements have enabled us to rise above every other golf vacation destination in the Southeast and made it one of the premier golfing vacation destinations in South Carolina. Palmetto Dunes offers vacationers a choice of three superb golf courses, each one unparalleled in design, and yet distinctly different and challenging.

Robert Trent Jones Oceanfront Course

---
Readers of Golfweek magazine consider the Robert Trent Jones Course at Palmetto Dunes to be one of the best golf courses in the Southeast. The course was extensively renovated in 2002. The renovation work, led by longtime Jones protégé Roger Rulewich, involved reshaping and restructuring tees, greens and bunkers. Fairways were elevated and reshaped, and the course's natural drainage was improved by linking it with the golf resort's unique, 11-mile lagoon system.

Today, the lagoon system winds its way through 11 of the golf course's 18 holes. When the renovation was completed, the Jones Oceanfront Course was named the 2003 Golf Course of the Year by the South Carolina Golf Course Owners Association.

The signature hole of the Hilton Head golf course, the par-five 10th, offers a spectacular view of the ocean. In fact, it's one of only two oceanfront holes on all of Hilton Head Island. The course is so beautiful and so challenging that it was selected to host the second round of play in the 27th Annual Hilton Head Island Celebrity Golf Tournament. The Jones Oceanfront Course plays 6,122 yards from the middle white tees.


Arthur Hills Golf Course

---
The Arthur Hills Course at Palmetto Dunes takes full advantage of the natural beauty of the South Carolina Sea Islands. The Hilton Head, SC golf course design blends the topographic beauty of the Lowcountry with the inherent challenges of the game to produce a unique golfing experience.

Because it was built on a series of rolling dunes, the Hills course presents many opportunities for off-balance lies. A continual ocean breeze adds yet another element of challenge to the game. And, finally, 10 holes on the water encourage precision play.

Perhaps the most prominent feature on this Hilton Head golf course is the Historic Leamington Lighthouse, which was originally known as the Hilton Head Range Light Station. This distinctive structure was built between 1879 and 1880 as part of a larger system of navigation lights guiding ships into Port Royal Sound. The Leamington Lighthouse has the distinction of being one of only a handful of surviving lighthouses in South Carolina and is, in fact, the only historic lighthouse on Hilton Head Island.



George Fazio Golf Course
---
Many golfers regard the George Fazio Course at Palmetto Dunes Oceanfront Resort as the most challenging golf course in Hilton Head, SC. Designed by one of America's most revered golf architects, the George Fazio Course is ranked among the nation's top 100 courses.
The Fazio golf course demands a combination of long play and precise golf shots. From the 432-yard 1st hole to the 462-yard 18th hole, the Fazio course is the only par-70 golf course on Hilton Head Island. Its long par-4s are beset with bunkers and water hazards. The Fazio course plays 6,239 yards from the middle white tees.
ACCOMMODATIONS
---

| | |
| --- | --- |
| OMNI HILTON HEAD OCEANFRONT RESORT | |

---

Hilton Head Luxury Resort Accommodations




The Omni Hilton Head Oceanfront Resort offers you the finest luxury resort accommodations and the largest guest rooms on Hilton Head Island. With 295 large guest rooms and 28 suites, you'll enjoy our elegant décor, a mini-kitchen in each room, available high-speed internet access to stay connected, and private balconies.



Located on Hilton Head Island along the southeastern coast of South Carolina, the beachfront resort showcases beautiful views from its 323 guestrooms and suites, the largest on the island. All guestrooms include a fully equipped mini‐kitchen, dining & living room area and private balconies. The resort offers five dining venues including HH
Prime, XO Lounge, Palmetto Market, Buoy Bar & Room Service. Wi‐fi Internet access is available in all guestrooms and public areas. A Business Center services also available. The property has over 20,000 square feet of indoor and outdoor function space, including beachfront venues, the Ocean Tides Spa & Fitness Center, two outdoor heated
pools and Cabanas. As part of the prestigious 2,000‐acre Palmetto Dunes community, the resort offers a 10‐mile lagoon system for kayaking or canoeing, bike trails, 25 tennis courts and 54 holes of championship golf. The Omni also offers the Sensational Kids
Program, basketball, volleyball and beach equipment rentals on site. Watersports available within Palmetto Dunes and nearby Shelter Cove Marina with complimentary shuttle service.



Resort Hotel Rooms:


All guestrooms include a choice of two queen‐beds or one king‐bed with a sleeper sofa, mini‐kitchens with a refrigerator, microwave, coffee/tea maker, and dining table. Double vanities in bathroom with Iron and full size ironing board, hair dryer, two bathrobes, and in room safe. Additional amenities include a desk, two telephones with
dual lines, voice mail, high‐speed wireless Internet access, HD TV, AM/FM alarm clock radio and on‐demand movies. All guestrooms offer a private balcony.

Property type:

DELUXE FIRST CLASS

The Omni Hilton Head Hotel



AUTHORIZED WHOLESALE REPRESENTATIVE
FOR
The Omni Hilton Head Oceanfront Resort


We also offer great rates at The Omni Amelia Island Plantation Resort!


A Southern Breeze Golf
ORDER YOUR OMNI HILTON HEAD GOLF PACKAGE TODAY AND SAVE!

Please call or request your desired information via email below.

OR JUST CALL US AND WE WILL GET YOU A QUOTE THE SAME DAY!

Requesting Availability
We will check your requested courses and accommodations for the date range that you may specify in the boxes below and reply back to you as soon as possible. Of course the more information that you can provide us, the closer we will be in matching your exact request(s). We will not knowingly sell or pass along your information that you provide to any third party for any reason (see Liabilities and Privacy Policy).
We are available to answer your inquiries in person Monday - Friday (except holidays) from 8:30am until 5:30pm CST (1-817-788-5210). Our typical response time for your email request ranges from 3 hours to as many as 72 depending upon the availability of onsite resourses and those of the golf clubs, country clubs and resorts/lodging establishments, as well as, any variations you may request from our listed programs. For those inquirers requesting a trip within two weeks of play, we will give you a priority due to your need to establish a plan. At any rate, we will respond to your requests as quickly as possible and as soon as we have all components of your package confirmable. Also, keep in mind that some of our golf packages are time sensitive requiring an advance purchase to receive the lowest available rates.
OR...
JUST CALL US MONDAY-FRIDAY FROM 8:30AM UNTIL 5:30PM (CST) AND WE WILL TAKE YOU FROM TEE TO GREEN ON THE COURSE QUALITY, ROOM/SUITE DESCRIPTIONS AND THE RATES AND AVAILABILITY.
1-877-510-4653

Tell a friend about this page!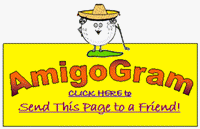 GOLF TRAVEL INSURANCE
Don't get caught out in the rain!

INSURE YOUR GOOD TIMES!
with TravelGuard Insurance



This unique insurance policy covers your trip for illness, injury or death. It also provides for

baggage loss (including golf clubs), delays and emergency medical and evacuation.

Protect your golf trip with TravelGuard Insurance.

For full details and easy online purchase please click on the banner (right):

With Southern Breeze, you come first. If

when you play

is an important factor to you and your playing partners, we get there first. You can be assured that our tee times are generally

the best of the day

because we access the tee sheets well before the general public and usually 30-120 day days in advance.

And, although we are accustomed to serving foursomes and larger groups, we can also assist the single player in most cases. Our unique advance planning service insures that you play

when you want to

. Whether it is teeing it up at one of the many resort destinations that we represent or our individual and highly-ranked golf clubs listed throughout our web site, rest assured with a premium golf tee time from Southern Breeze Golf Tours.

How to book our golf packages: Your reservations can be handled via e-mail if you prefer by completing the information above and clicking the REQUEST RATE button located immediately above. Or we will be happy to assist you over the phone. It will greatly assist our planners if you can provide 1). the specific package that you and your party are interested in, 2). requested dates for the package, 3). whether, or not, you will need air or rent car and, 4). your handicap and those in your party. Click on GOLF REQUEST to send us a general request in text form.

All prices are per person and include all lodging and golf-related taxes except where noted.We accept American Express, Visa, Mastercard, Discover Card or money order.


We can also package and assist in the following golf-themed trips:

CORPORATE EVENTS

CHURCH GROUPS
FRATERNITY/SORORITY/ALUMNI GETAWAYS

REUNIONS
RETREATS

BACHELOR PARTY GOLF OUTINGS

GIFT CERTIFICATES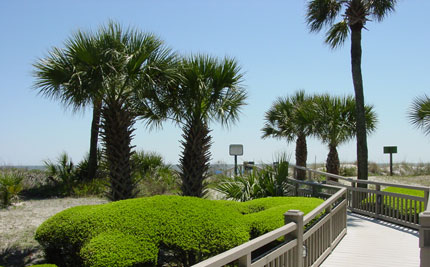 Proudly Associated with

The Omni Hilton Head Oceanfront Resort
AUTHORIZED WHOLESALER REPRESENTATIVE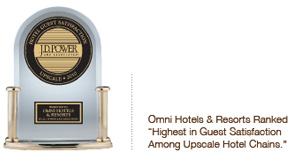 greens@gardnertravel.com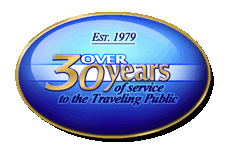 OUR HOURS ARE
---
Monday - Friday from 8:30am to 5:30pm
Central Standard Time

TOLL FREE

877-510-4653
or 1-817-788-5210 for some parts of Canada
| | | |
| --- | --- | --- |
| | and | |
GOLF *

VACATIONS

* TOURS * LUXURY TRAVEL


We love what we do 'cause we do what we love!